Sustainable Tour by Vado e Torno Magazine
Sustainable Tour, the first stop. "Sustainability. Who pays for it?" Sustainable Tour is the project organized by the Vado e Torno magazine that aims to explore the different realities, projects and horizons of trucking companies. A unique experience that focuses on analyzing the technologies currently in use and those ready for the future. Also, analyzing […]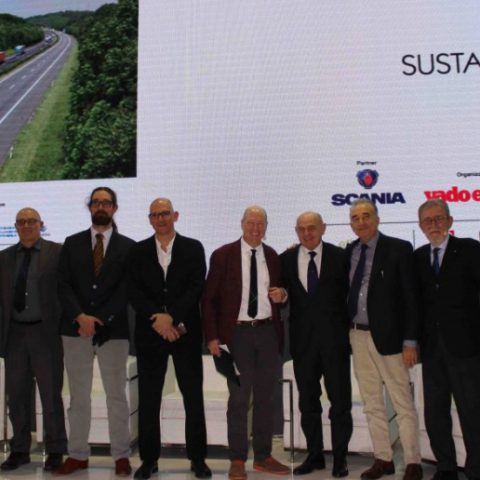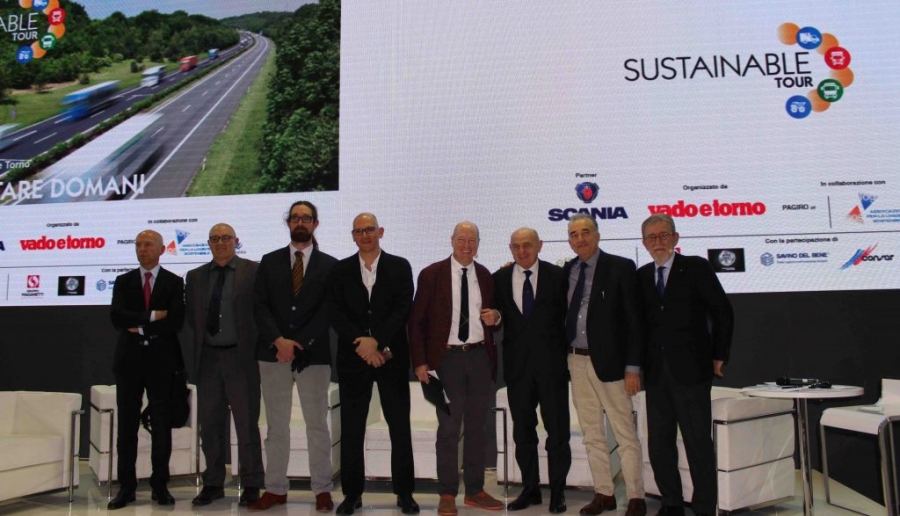 Sustainable Tour, the first stop. "Sustainability. Who pays for it?"
Sustainable Tour is the project organized by the Vado e Torno magazine that aims to explore the different realities, projects and horizons of trucking companies. A unique experience that focuses on analyzing the technologies currently in use and those ready for the future. Also, analyzing from a strategic-industrial point of view the choices of the most interesting Italian and non-Italian players.
Transpotec Logitec of Verona was the 'logical' location for the first stop of the tour. In fact, this is the same event that in 2017 celebrated the birth of the Sustainable Truck of the Year. The prize organized by the Vado e Torno magazine that crowns the most sustainable vehicle for freight transport available on the market. In particular, the starting point was the Scania booth, one of the most committed manufacturers in terms of sustainability and the undisputed protagonist of the first three editions of the Sustainable Truck of the Year.
TRANSPOTEC VERONA 2019. ROMEO AND JULIET BY TRUCK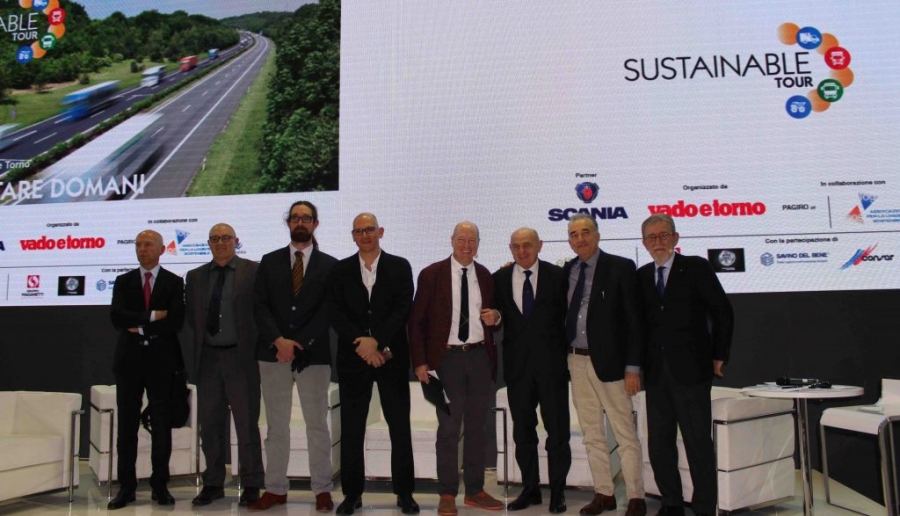 The conference "Sustainability. Who pays for it?" dealt with the topic of sustainability from different points of view, thanks to the different perspectives offered by the speakers. Maurizio Cervetto – Director of Vado e Torno. Paolo Volta – CEO of Pagiro. Daniele Testi – President of Sustainable Logistics Association. Matteo de Campo – Chief Executive Officer Maganetti Spedizioni. Sandro Pietramala – Savino del Bene Global Freight Forwarder. Franco Fenoglio – President and CEO of Italscania. Veniero Rosetti – President of Consar. Riccardo Stabellini – Group Supply Chain Logistics Director of Italy Barilla.
The next step
The first objective of the Sustainable Tour has been accomplished. In fact, the plan was to create the right involvement among the various actors in the sector. The focus is already on the next appointment, for the second stop of the tour on April 12 at the Design Week in Milan. The focus will be on digitization and on new transport systems with a low environmental impact. There will be a conference called "In a smart city, the goods are digital". The third stop will be in November, during Ecomondo along with the awarding of the Sustainable Truck ot the Year 2020 and of the Sustainable Logistic award. With the conference "Electric and autonomous, the revolution can wait", the focus will be on the implications and timing of an announced transition.