Valdinoci's "full service" and Kohler engines
A brief history of the Italian company Valdinoci was founded at the beginning of the XX century by Luigi Valdinoci senior as reselling of agricultural equipment. After that, the activity evolved with the sale of the first Lombardini tractors and waterpumps, with Fahr harvesting machines and Hallis-Chalmers construction equipments. Although the partnership with Lombardini is […]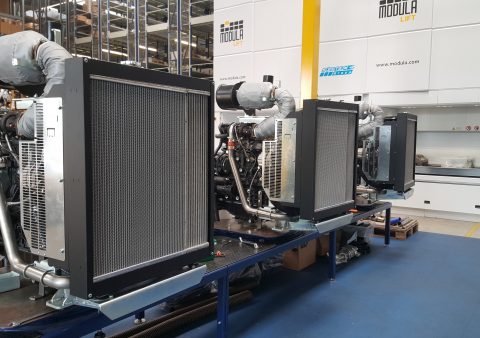 A brief history of the Italian company
Valdinoci was founded at the beginning of the XX century by Luigi Valdinoci senior as reselling of agricultural equipment. After that, the activity evolved with the sale of the first Lombardini tractors and waterpumps, with Fahr harvesting machines and Hallis-Chalmers construction equipments.
Although the partnership with Lombardini is very old, dating back to the 1930s, it is in the 1950s that Orlando Valdinoci became exclusive distributor of the Lombardini brand for the whole Emilia Romagna region.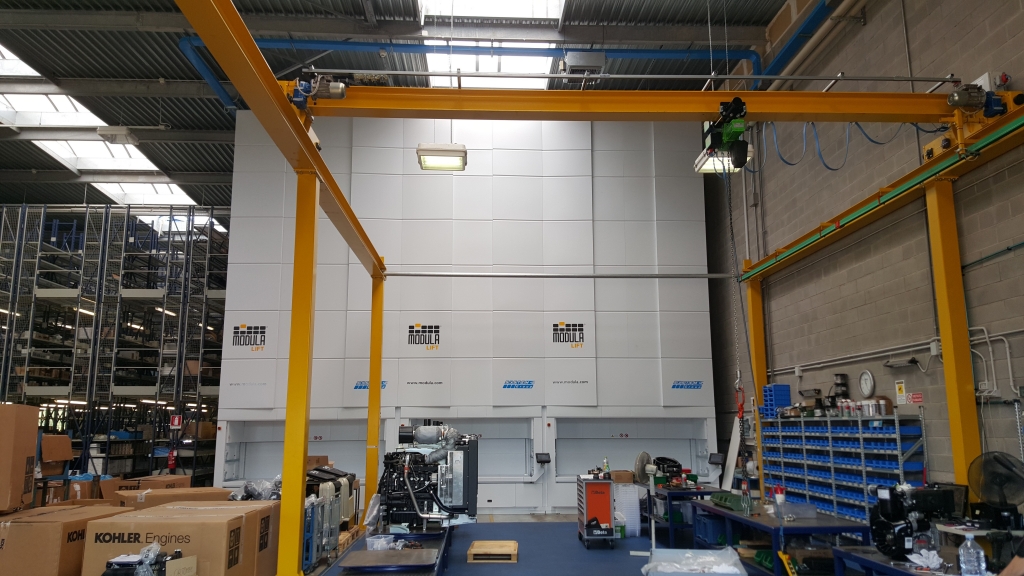 Nowadays, at the 3rd generation, the company is a specialized dealer of Lombardini-Kohler engines in Italy and in Europe. It offers a complete range up to 100 kw of gasoline and diesel engines for a variety of applications, among which agricultural, lawn and green, industrial, construction, automotive and marine equipments.
The words of Luigi Valdinoci
Valdinoci is specialized in "full service" B2B business, which means that the main targets are OEMs and the authorized network, no final users allowed. To have a better idea of what this kind of business means for teh Italian (and international) market of Kohler engines, we asked Luigi Valdinoci.
What do you mean by full service?
We don't just stock the engines for immediate delivery; in fact we have all the accessories for the preparation agreed with the customer: clutches, gearboxes, radiators, power take-offs, etc.
What kind of Kohler products do you manage?
We have no application limits as far as the OEMs are concerned and we also have no real geographic limitations either. In Italy we are bound to the Romagna region, it is true (Forlì-Cesena, Ravenna, Pesaro, Rimini and San Marino), but outside we operate together with Kohler on all the European territory.
So you operate as a complementary business to the parent company.
We can indeed intervene in a complementary way to Kohler, by interfacing directly with requests from the OEMs throughout Europe, in order to satisfy them in terms of prompt delivery. On stock we manage an average of 5-6 thousand engines, the main force that allowed us to build the reputation we have today. On an annual basis we manage about 7/8 thousand engines.
2018 was a year full of satisfactions, with about 8,700 units delivered, a trend that is even rising during the current year: at the end of May 2019 we registered a 60 percent growth compared to the same period in 2018. The prebuy is worth about 2 thousand engines. The Italian Kohler spare parts centers already rely on us and, thanks to prebuy, we have also made ourselves known to European distributors.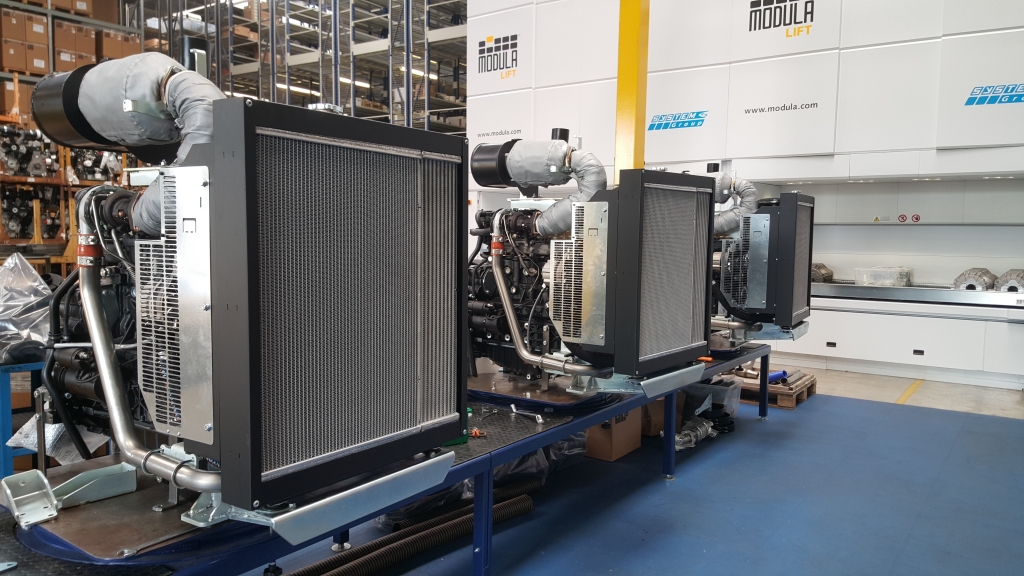 What are you "references"?
We work with the Italian and European Kohler network and serve a variety of OEMs among which the main ones are Green Power (generator sets), Idrofoglia (motor pumps), Sella (concrete mixers), Teknamotor (chippers), Grillo (agricultural machines and lawnmowers) only on certain occasions, MDB (radio-controlled shredder and specialized machines for refineries).
Will you continue to update your portfolio?
The ultimate goal is to retain customers. An OEM which is usually supplied by us is clearly registered to have all the important information always available in the right way; in this case the procedure for delivering accessories needed for customization is completely automatic. For spot customers, on the other hand, the request for accessories needed for customization must be processed manually.
Therefore, retention also allows us to organize the warehouse in a rational way and speed up the timing. By the end of the year we would like to continue with the rationalization process by adding two automated modules for the spare parts warehouse. We are also working to create three distinct work environments: one for customizations, another dedicated to 3.4-liter power packs and a last one for soundproofed units, up to 19 kilowatts and between 19 to 56 kW. Automated warehouses will allow us to save a lot of space.
Any othe information on the current/future situation?
We can and must grow in the components sector, for example for air conditioning compressors, hydraulic pump splitters, flanges for transmissions and inverters. Roughly we manage about 800 KDIs, a thousand FOCS, a thousand air-cooled poly-cylinder engines, 3,500 single-cylinder engines, 2,000 petrol ones and 500 CHD.
The KDI represents the present and the future, and it is now perceived by the user as a fully Kohler engine, reliable even for heavy duty applications.