Vanguard V-Twin EFI. By Briggs&Stratton
Vanguard V-Twin EFI, the second chapter of the novel from Vanguard Engines & Battery Power 2019/2020, managed by Briggs&Stratton. What we are talking about? Click the following link: VANGUARD ENGINES & BATTERY POWER 2019/2020 Vanguard V-Twin EFI Manufactured in two plants in the US, Vanguard V-Twin EFI are available both with horizontal and vertical shaft. The […]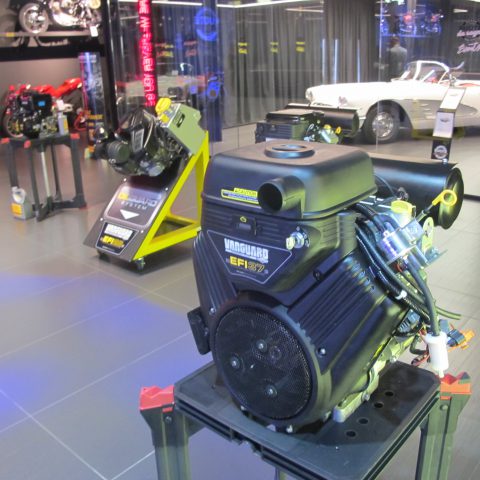 Vanguard V-Twin EFI, the second chapter of the novel from Vanguard Engines & Battery Power 2019/2020, managed by Briggs&Stratton. What we are talking about? Click the following link:
VANGUARD ENGINES & BATTERY POWER 2019/2020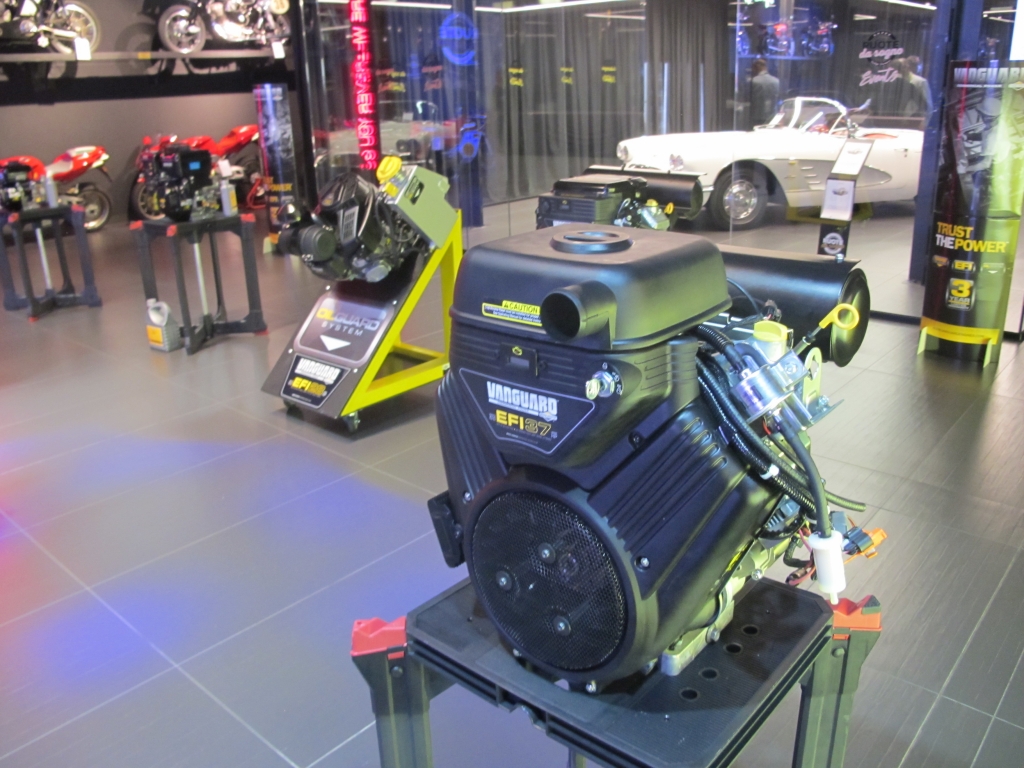 Vanguard V-Twin EFI
Manufactured in two plants in the US, Vanguard V-Twin EFI are available both with horizontal and vertical shaft. The portfolio has four engines in the power range from 17,2 kW to 27,6 kW. How does Briggs&Stratton switched to the electronic injection? For various reasons. In summary, because they allow fuel savings on variable speed applications, because the speed regulator provides optimal responses to heavy loads, to improve power to weight ratio and because gasoline suffers less degradation. In addition, the engine has a quick response to load changes, an easy chuckles starting at any temperature and constant performances. On some Vanguard vertical shaft engines it is possible to install the Oil Guard system, which consists of a high capacity external oil tank, which ensures lower temperatures for the engine and lubricant and allows the engine to work at an angle of 45°, in all directions. The unique dry sump system ensures constant lubrication and minimizes thermal degradation of the oil. The cap, designed for easy filling, and the integrated oil filter make oil change easier; in addition, its 500-hour maintenance interval represents a net 60% saving on oil maintenance.
For the rest, Vanguard V-Twin EFI maintain the same characteristics as the previous family: overhead valves (OHV); aluminium crankcases with cast iron cylinders designed for greater strength; automotive-derived alloy pistons designed for long life, optimum combustion control and a reduction in CO2 and NOX emissions; dynamically balanced steel crankshafts and oversized connecting rods to withstand over time.
GASOLINE ENGINES ON THE SEA? YAMAHA V8 XTO
Syntethic oil 15W-50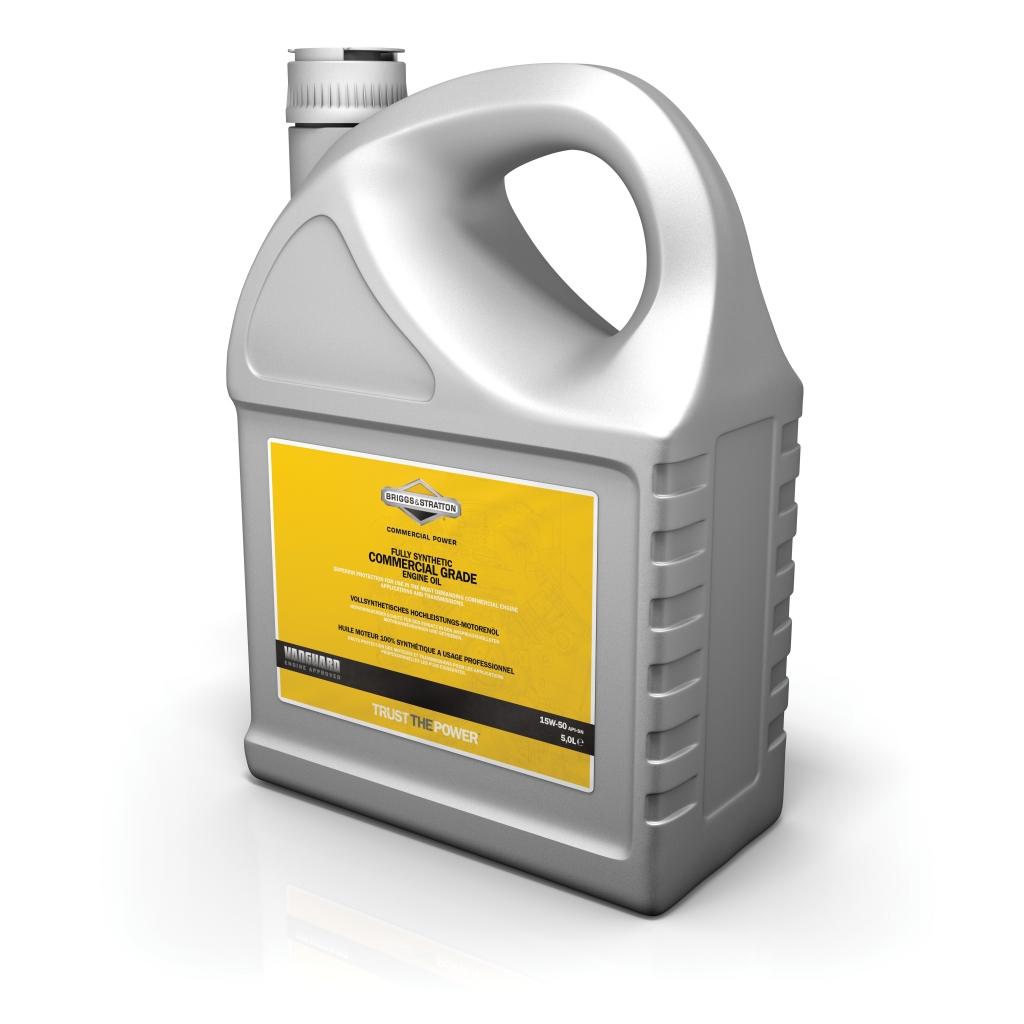 Designed specifically for the most demanding professional engine applications, 15W-50 syntethic oil is recommended for Vanguard engines but can also be used on other engines requiring JASO MA / MA2, API SN or lower oils as it provides deposit protection, oxidation resistance and improved wear protection even at critical temperatures (-10°C to 50°C). Also suitable for use in some oil bath clutches, gearboxes and hydrostatic transmissions, it is a fully synthetic engine oil of commercial grade 15W-50 API-SN that can be used on the best engines to power high productivity equipment with professional power and performance.
The 15W-50 Commercial fully synthetic oil is efficient and guarantees a lower operating cost (TCO) because, by protecting the engine effectively, and degrading more slowly, it reduces the frequency of maintenance.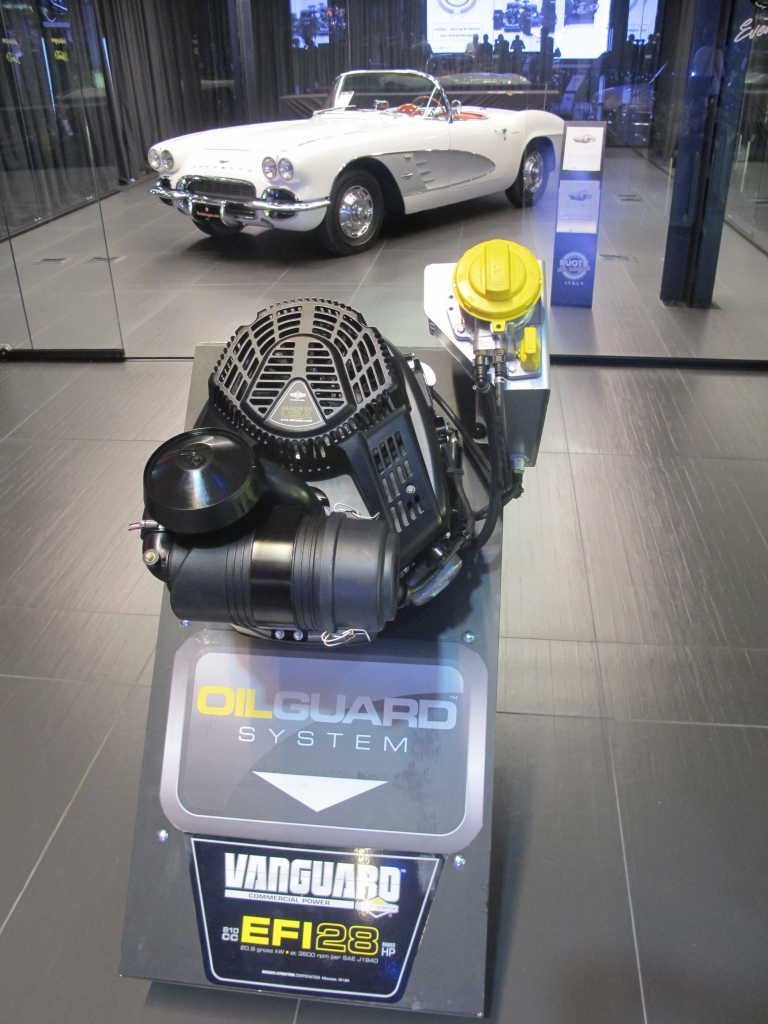 Soon we will close the overview of the Vanguard Engines & Battery Power 2019/2020with a in-depth analysis of the batteries designed and assembled in Milwaukee.