Briggs&Stratton. Vanguard Engines & Battery Power
 'The Briggs&Stratton Flyer' Vanguard Engines & Battery Power, in other words single- and twin-cylinder, as well as an integrated system of lithium-ion batteries: basically a 360-degree upgrade of the portfolio. This is Briggs&Stratton's contribution to the OEM universe by the twilight of 2019, which emerged during the Vanguard Engines & Battery Power 2019/2020. A day […]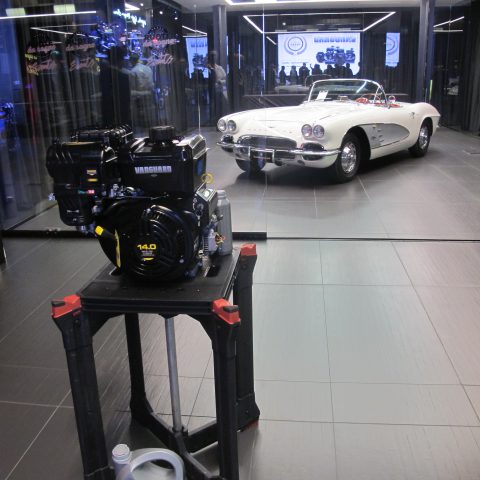 'The Briggs&Stratton Flyer'
Vanguard Engines & Battery Power, in other words single- and twin-cylinder, as well as an integrated system of lithium-ion batteries: basically a 360-degree upgrade of the portfolio. This is Briggs&Stratton's contribution to the OEM universe by the twilight of 2019, which emerged during the Vanguard Engines & Battery Power 2019/2020. A day that began with a jump in the past: at the entrance stood 'The Briggs&Stratton Flyer', the two-seat vehicle with a wooden frame equipped in 1920 by Stephen F. Briggs and Harold M. Stratton with the 'Motor Wheel', the gasoline engine forefather of the P engine.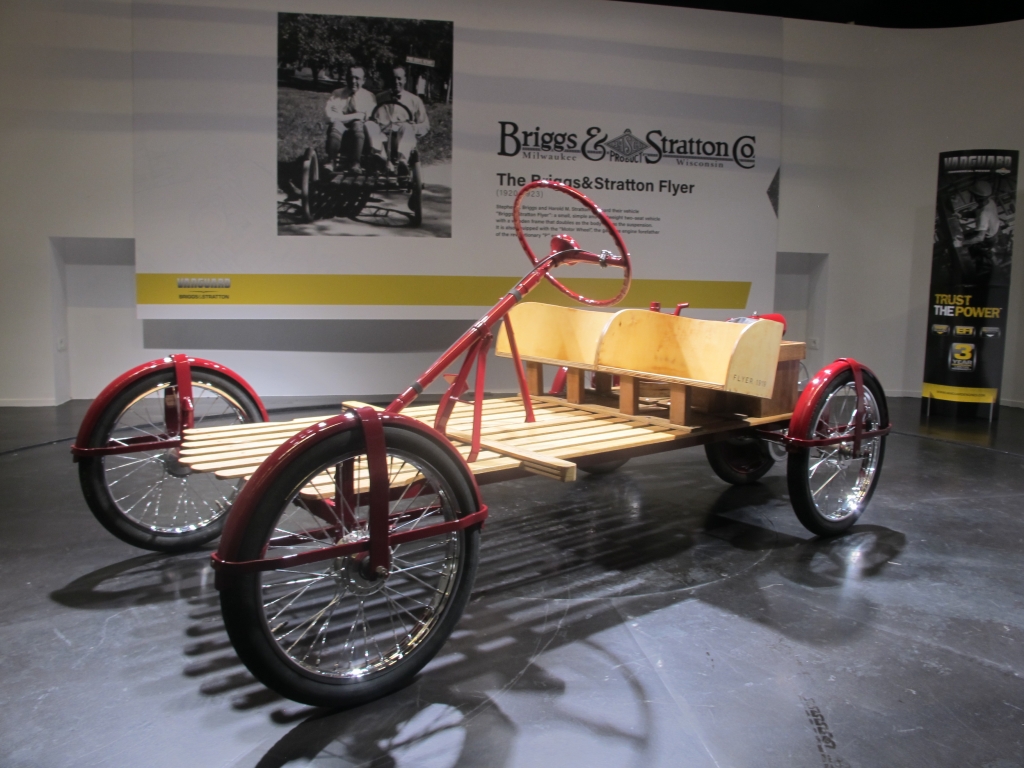 Vanguard Engines & Battery Power: the 'singles'
We will later explore the ambitious design of the batteries strategy, which were also designed and built in the factory integrated in the parent company, in Milwaukee, Wisconsin. Americans engineers do not limit themselves to interpreting and anticipating the emerging trend of electrification. At the preview in Reggio Emilia, at the headquarters of 'Ruote da sogno' (The showroom in Reggio Emilia, at the heart of Italy's Motor Valley, has a permanent display of over 1000 classic cars and motorbikes spread of 9.000 square metres, mentioning the website), the Vanguard 200cc and 400cc were unveiled such as the Vanguard V-Twin EFI (Electronic Fuel Injection), which we will be writing about soon.
TALKING ABOUT INJECTION: STANADYNE
Two drivers of innovation: the optimization of operating costs and application flexibility. Let's start from the second point. To work even at high inclinations, on request there is a system that makes the engine able to operate up to 45° angle of operation in any direction without loss of power, fluid contamination, engine failure, smoke or flooding. Machine manufacturers can therefore offer more versatile equipment that works where others cannot.
When it comes to operating costs, of course, we refer to the acronym TCO, which on the Vanguard 200cc and 400cc is significantly reduced, due to a series of interventions. The design of the new oil management system allows operators to halve the intervals: the engine runs efficiently for up to 200 hours between oil changes. From 6 to 3 air filters and from 20 to 10 oil changes every 1,200 hours. The fully cyclonic air filtration system with advanced nano filter media reduces downtime by extending the recommended air filter change intervals to 600 hours.