Yanmar, the previews on display at Intermat
Yanmar in Paris: the introduction of 4TN101 and 4TN107 engines Yanmar joined Intermat Paris 2018 carrying all of its surprises. The new arrivals, whose landing in the price list, had been anticipated at pre-Intermat. All the staff of Yanmar attended the double launch of the new products, the 4TN101, and the 4TN107. Any pondering about the meaning […]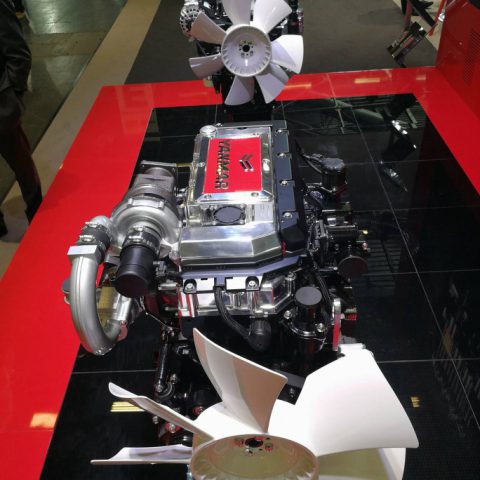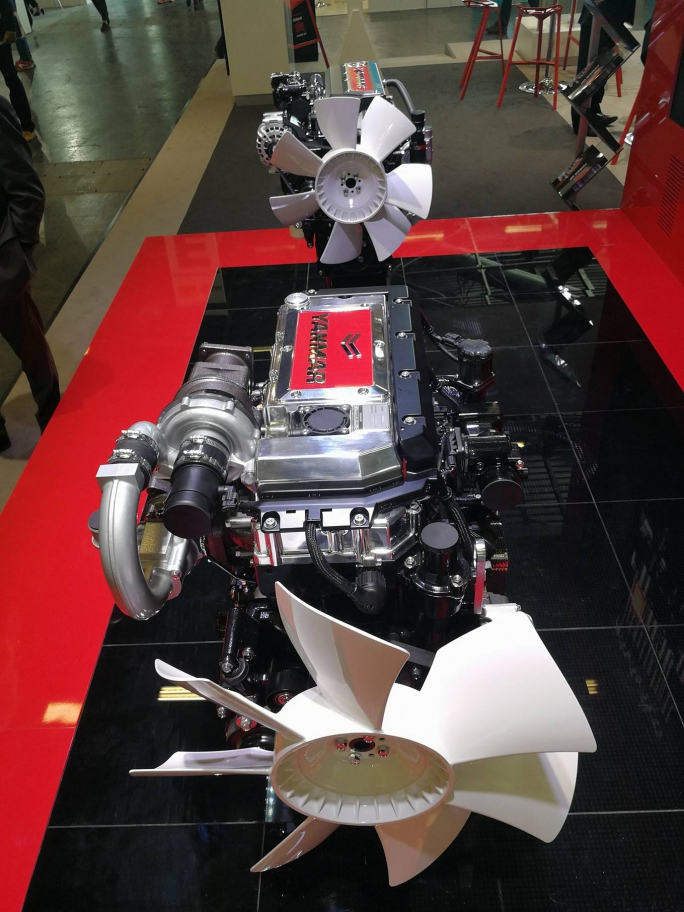 Yanmar in Paris: the introduction of 4TN101 and 4TN107 engines
Yanmar joined Intermat Paris 2018 carrying all of its surprises. The new arrivals, whose landing in the price list, had been anticipated at pre-Intermat. All the staff of Yanmar attended the double launch of the new products, the 4TN101, and the 4TN107.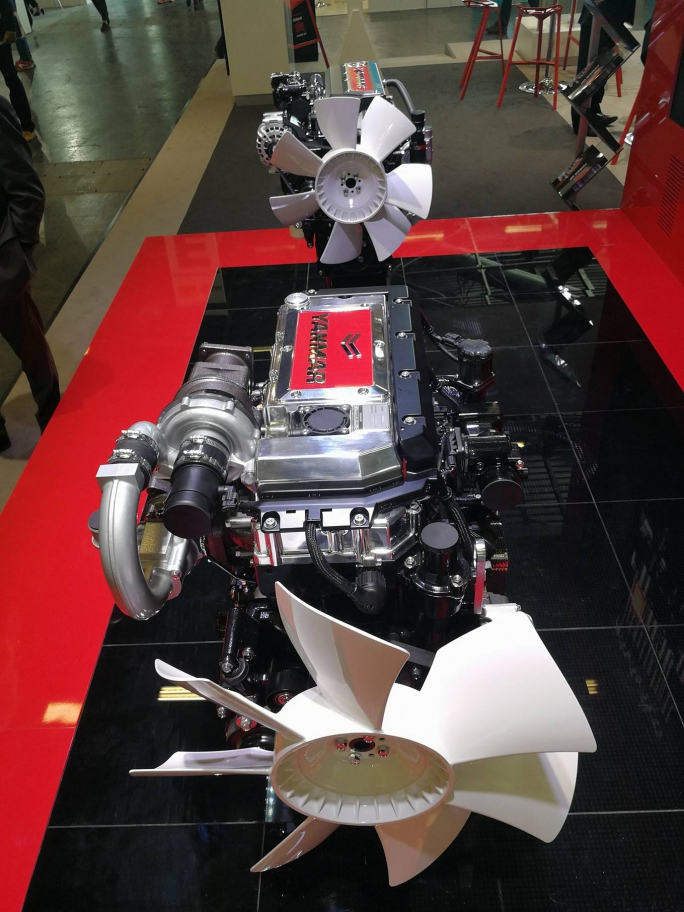 Any pondering about the meaning of the release of these two new engines? The first reason is the will to raise the bar of maximum power. But also the capitalization on investments in regeneration and minimization of the dimensions of the post-treatment module played a leading role. Yanmar's expertise in industrial and marine engines has also been fundamental during the designing process. Relations with the OEMs will benefit, especially in telehandling applications. But the doors of open field tractors are also open. This is in line with the plausible tendency for the future of a "delocalization" of the calibrations. Some large groups could liquidate some captive engines to catch certain motor trays in the free-market.
3.8 and 4.6 liters to go up to 155 kilowatts
To get a little more into the details, the 4TN101 is a 3.8-liter (AxC 101×120 mm). Four power ranges, 77, 85, 96 and 105 kilowatts, with 455 and 550 newton-meters. A little further on is the 4TN107, still featuring 4 cylinders, but with 1.15 cubic centimeters of unit displacement (BxS 107×127 mm). The 90, 100 and 110 kW versions (602 nm) rely on the single stage. Double stage application comes with the 127, 141 calibrations, and with the top of the range providing 155 kW. The different configurations share Egr, Doc, Dpf and Scr.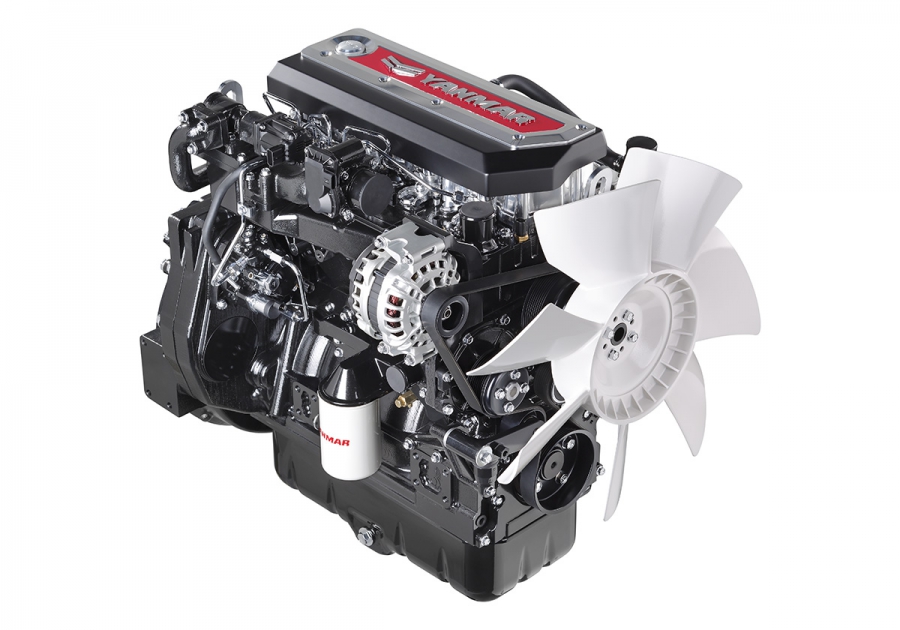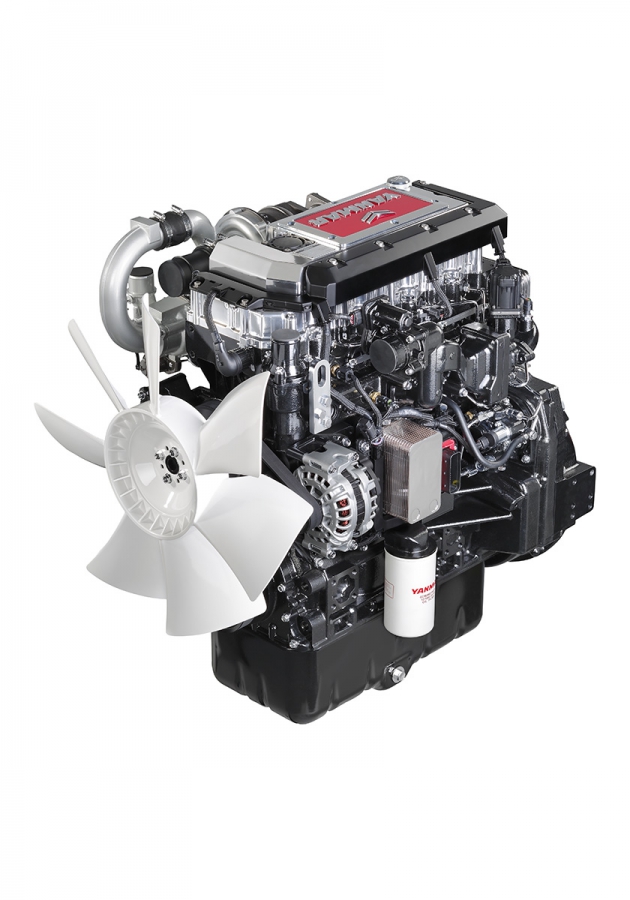 Yanmar's strategy and the Osaka derby in the words of Carlo Giudici
We had the chance to interview Carlo Giudici, newly elected Director Industrial Emea of Yanmar. In that occasion, he shared with us his thoughts about the new products. Because, with an up-to-date line up to 155 kilowatts, almost all the applications for handling are covered. Following, an excerpt from the interview.
«In Osaka, the two houses certainly look one in the other's eyes» commented Giudici. «Specifically, the 3.8 and the 4.6 come from market inputs and meet two different needs. On the one hand, safeguard the market under 56 kilowatts, avoiding leaving the upper power range uncovered and thus lending the side to the competitors' penetration. Secondly, we have something to say in the range currently covered by the 4-cylinder, 4.5-liter engines. Covering up to 155 kilowatts we apply to full OEM suppliers».