Hitachi ZW310-7, the new wheel loader in the premier class
Hitachi continues the renewal of its wheel loader range. The latest new entry is the ZW310-7, a loader with a tipping load of 19,130 kg which covers the most important market segment globally.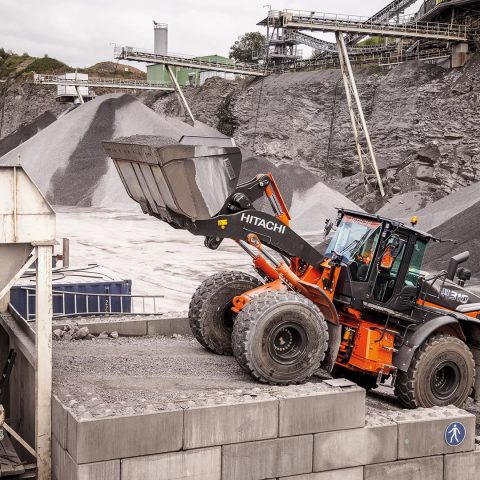 Hitachi continues the renewal of its wheel loader range. The Japanese manufacturer has recently presented the new ZW310-7 which, after the ZW220-7 and the ZW180-7, presides over the busiest area of the market. With an operating weight of 24,520 kg and a static tipping load of 19,130 kg in straight position, the ZW310-7 is placed in the so-called "premier class". In fact, it falls within the range of the best-selling wheel loaders. A market spread, predominant worldwide, in which the buckets have capacities between 3.00 and 4.5 cubic meters.
We are therefore talking about a strategic model for the manufacturer which, in fact, has high-level content designed to increase overall efficiency. The cabin has been completely redesigned with an even higher level of comfort than in the past. The safety systems aim to minimize the specific risks typical of wheel loaders. Reliability and durability are among the other fundamental objectives that Hitachi intends to consolidate with the new ZW310-7. All this thanks to the monitoring and predictive maintenance systems which, on the 7 series, are an integral and substantial part of the machine.
Cummins is confirmed for engines
The engine is Cummins, consolidating a presence that began with the 6 Series and which, therefore, continues unabated. The engine is the 8.9-liter L9 model that delivers 226 kW (303 hp) @ 1,700 rpm. The torque is 1,636 Nm @ 1,100 rpm. These numbers clearly indicate how the choice of Hitachi has gone towards the optimal exploitation of the torque and fluidity characteristics of the engine. Compliance with Stage V regulations is ensured by the presence of the DPF associated with the catalyzing of nitrogen oxides by means of SCR.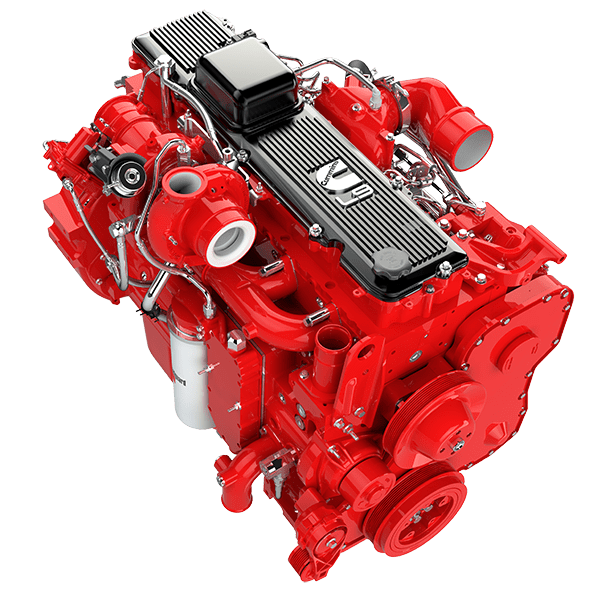 The powertrain of the ZW310-7 uses a four-speed A/R Power Shift gearbox with torque converter and automatic lock-up. A high thrust force is therefore ensured in all operating conditions. Management can be both manual and electronic. In the latter case, the computerized insertion always guarantees the optimal ratio based on the instantaneous effort that the shovel is making. A choice, that of Hitachi, which is part of the completely mechanical transmission trend which, thanks to the optimal electronic management, guarantees fluid and dynamic behavior.