Himoinsa S5 Range, generator sets with Stage V engines
The Himoinsa S5 generators are gas and diesel gensets with Stage V engines in compliance with the 2016/1628/CE regulation. They ensure a reduction of up to 90% of emissions of harmful components with respect to the previous technology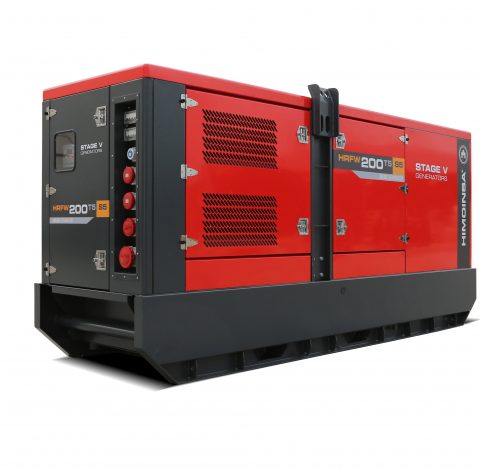 The Himoinsa S5 generators are gas and diesel gensets with Stage V engines in compliance with the 2016/1628/CE regulation. They ensure a reduction of up to 90% of emissions of harmful components with respect to the previous technology.  In addition, to reduce the use of polluting substances in electrical or electronic equipment in the European market, these generators comply with RoHS2, Directive 2011/65/EU.  
A few years ago, the European Union set itself the main goal of limiting emissions of gaseous and particulate pollutants to improve air and pollution levels. Since the beginning of 2019, Europe began to apply the 2016/1628/CE regulation, which has forced all rental companies operating in Europe to renovate their fleet by incorporating equipment with Stage V engines. Generators that help to respect the environment by significantly reducing substances such as nitrogen oxides (NOx), carbon monoxide (CO), hydrocarbons (HC), particulate matter (PM) and particle number (PN) control.  
As a company active in the power generation sector and committed to doing all we can to respect the environment, Himoinsa offers a complete range of diesel and gas powered generator sets and lighting towers with Stage V engines.
Himoinsa has designed generator sets with Yanmar, FPT and Scania engines that include a new after-treatment system to guarantee an emissions reduction that is in compliance with EU Regulation 2016/1628 for non-road mobile machinery (NRMM). This has implied a qualitative leap that ensures a reduction of up to 90% of emissions of harmful components with respect to the previous technology.
Guaranteeing a wide power range of from 9 to 550 KVA in PRP, the S5 range has been designed taking into account such factors as maintenance, durability, fuel consumption, and the final cost of the machine to make it one of the most competitive products in the rental sector in Europe. One of the main components of the S5 generator sets is their control units, meticulously designed to ensure a secure and efficient coordination with the control units of the new Stage V engines.
These are compact generator sets that integrate all emission reduction systems and AdBlue's tank in a robust and functional canopy. The new range incorporates a heavy-duty chassis whose pull skid has been reinforced and also includes protections at the accesses for forklift. The drip tray is designed to withstand 100% of the engine liquids.
Himoinsa S5: optimization of maintenance and running costs
S5 generator sets, primarily those with power greater than 80 kVA, guarantee running costs lower than those of generator sets with Stage IIIA engines, mainly due to a significant reduction of fuel consumption. Most S5 models incorporate a new after-treatment system for gases that require a greater investment in filters and spare parts for new components. However, the fuel consumption of the new engine is significantly lower, which ensures lower operating costs than generator sets with Stage IIIA engines. In parallel, Himoinsa has made the fuel tanks of their S5 generator sets the same size as the AdBlue tank to match their fuel and urea running time, thereby reducing running tasks and costs. The HRFW 200 S5 model that is being presented at bauma, incorporates a fuel tank with a capacity of 600L with a running time of 14 hours. The consumption of urea in an S5 genset is roughly 10% of the fuel consumption.