Amer and Volvo Penta together for Efficiency
Amer and Volvo Penta 100-mile experiment demonstrates fuel saving potential The Shipyard Amer Yachts Permare, in collaboration with Volvo Penta, has "dared" to install a revolutionary layout engine system with 2 IPS 1350 for the first time on a pleasure superyacht which permits a decrease of consumption and noise emission with more comfort. Superyachts are […]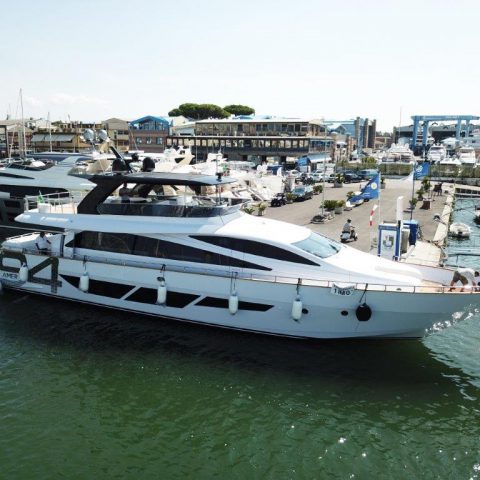 Amer and Volvo Penta 100-mile experiment demonstrates fuel saving potential
The Shipyard Amer Yachts Permare, in collaboration with Volvo Penta, has "dared" to install a revolutionary layout engine system with 2 IPS 1350 for the first time on a pleasure superyacht which permits a decrease of consumption and noise emission with more comfort.
Superyachts are not renowned for their modesty but, in a landmark demonstration of sustainable boating, a Volvo Penta IPS-powered Amer 94 has cruised at a variety of speeds over a 100-mile journey, while delivering radically lower fuel consumption. Volvo Penta and Amer Yachts teamed up to demonstrate that the combination of a premium propulsion system and innovative boat design can create superyachts that deliver exceptional fuel efficiency.
VOLVO PENTA. THE MARINE FIELD TOWARDS HYBRIDIZATION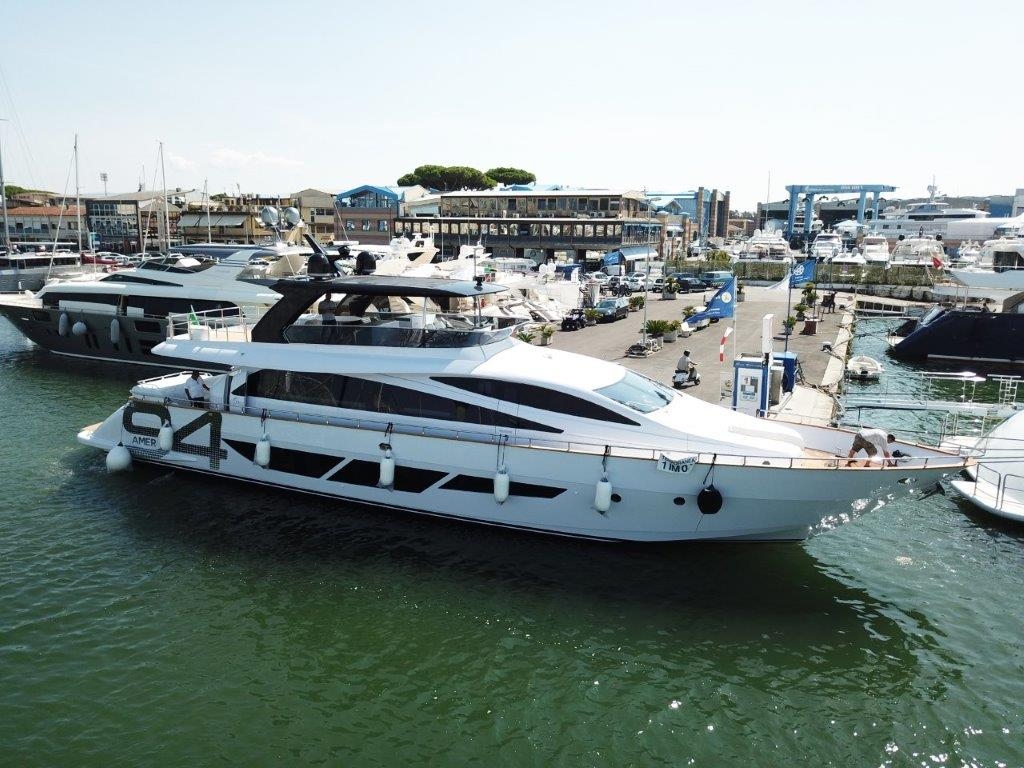 A controlled 100-mile journey from Viareggio to Sanremo saw the Amer 94 reduce its fuel consumption by up to 45 per cent compared to yachts fitted with traditional inboard shaft installation.
Barbara Amerio, owner of Amer Yachts, said: «In designing the new Amer 94, we wanted to create a yacht that is sustainable in many aspects, we began the design process a year ago in collaboration with Volvo Penta and other companies. And in that one year we turned dreams into reality and proved that it is possible to have a sustainable superyacht with today's technology».
Amer test in figures…
During its 100-mile challenge the Amer 94 cruised at a range of speeds (9.13 knots, 19.1 knots, 23.5 knots, and 26 knots) in calm seas, navigating both against and with the current.
Across the speed ranges, data showed that the yacht had a reduction of fuel of up to 45 per cent, compared to inboard shaft-driven systems, as well as a drop in carbon dioxide, nitrogen oxides and particulate matter.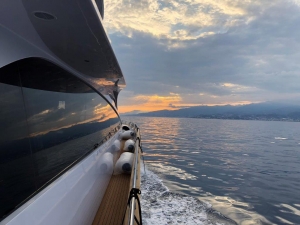 The results of the 100-mile challenge showed fuel reduction at the following levels according to Amer analysis: 38% fuel saving at 9.3 knots, 45% fuel saving at 19.1 knots, 42% fuel saving at 23.5 knots, 40% fuel saving at 26 knots.
Half of the Amer 94's 20-tonne weight saving has been achieved thanks to the use of twin Volvo Penta D13-IPS1350 units. They require much less fuel to be carried onboard compared to inboard engines, as well as IPS's lighter engine, gearbox, shaft, steering and exhaust.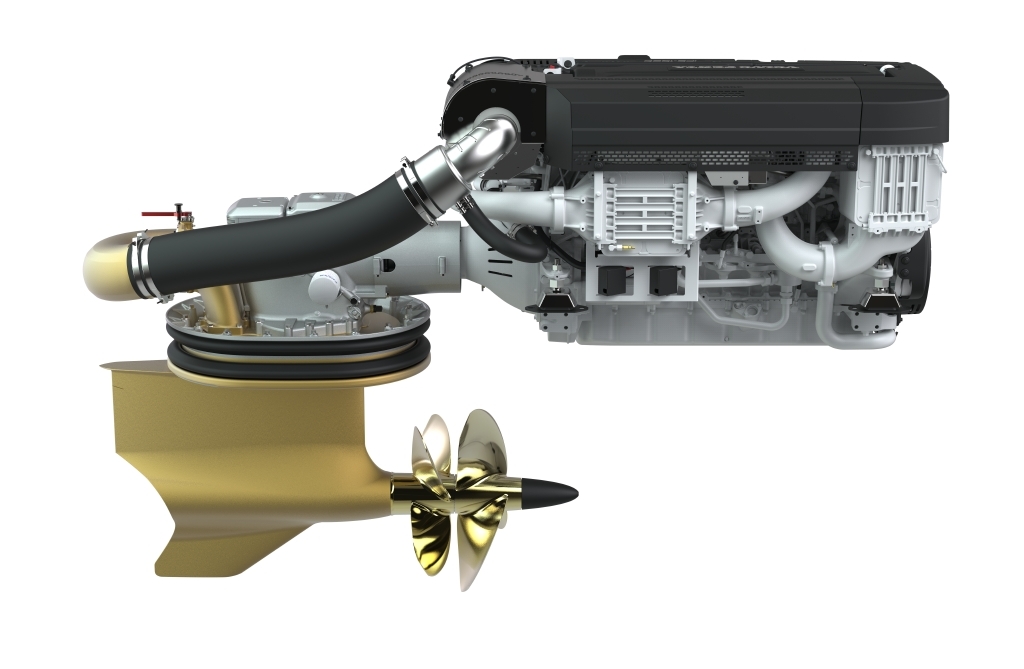 Nicola Pomi, vice president of Volvo Penta's European marine division, said: «This unique yacht demonstrates that the excellent fuel-efficiency and lightweight attributes of Volvo Penta IPS complements intelligent design elements to achieve incredible levels of performance. Reduced onboard noise also adds to the superior comfort of this exceptional superyacht».
The following data were collected during sea trials from Viareggio to Sanremo from Volvo Penta instruments: