Stellantis takes a step towards hydrogen
Stellantis acquires an equal shareholding with Faurecia and Michelin in Symbio, a leading player in hydrogen fuel cells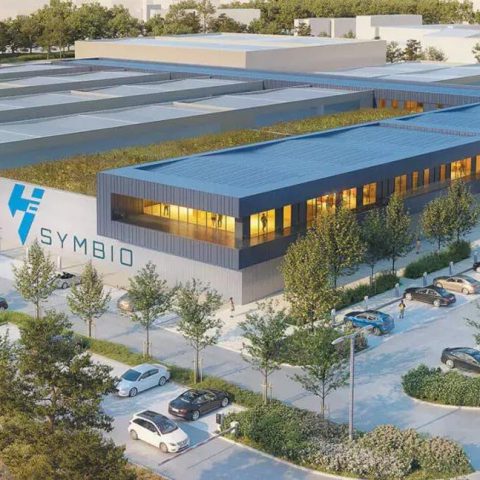 It was announced this morning that Stellantis has entered the share capital of Symbio, a leading player in hydrogen mobility, a joint venture between Faurecia and Michelin. As if to say, if a clue does not make a proof, the many initiatives revolving around hydrogen suggest that the transition may indeed be taking that path. Even in the passengers car sector, where the Tesla effect is also driving car manufacturers towards the BEV technology.
Symbio for hydrogen, Stellantis for Symbio
"Acquiring an equal stake in Symbio will bolster our leadership position in hydrogen-powered vehicles by supporting our fuel cell van production in France, and it also serves as a perfect complement to our growing battery electric vehicle portfolio. As we push our Dare Forward 2030 plan forward and move to become carbon net zero by 2038, we are considering every technological tool at our fingertips to fight global warming. Hydrogen fuel cells are necessary, and Symbio will become a significant player in the battle to protect future generations," stated Carlos Tavares, Stellantis CEO.
50,000 cells
Symbio planned to produce 50,000 fuel cells per year by 2025, taking advantage of the ultra-modern Saint-Fons gigafactory, which will start production in the second half of 2023. In 2022, Symbio announced the implementation of its HyMotive project, aimed at boosting its industrialisation and the development of disruptive innovations, enabling the company to reach a total production capacity in France of 100,000 systems per year by 2028, with the creation of 1,000 jobs in the transalpine country.
Faurecia
"We are delighted with this transaction which further increases Symbio's capabilities and will give additional momentum to the joint venture. Symbio is now perfectly equipped to scale up and expand its leadership outside Europe, at a time when the automotive industry is accelerating towards zero emissions. This agreement benefits all parties and allows FORVIA to confirm its status as a global leader in clean mobility," Patrick Koller said, CEO of Faurecia.
Michelin
"The entry of Stellantis into the capital of Symbio is a tremendous development driver for our joint subsidiary. It is also a perfect demonstration that fuel cell technology is essential for the automotive industry to succeed in the electrification of mobility, particularly for professional use. Stellantis is already a partner of choice and will be a key player with us in the future. Finally, this transaction reinforces the conviction that Michelin has held for many years: hydrogen will be one of the unavoidable solutions for decarbonization", Florent Menegaux, CEO of Michelin.