Toyota and ENI together on the way to hydrogen in Italy
Toyota Motor Italia and Eni have announced the start of a collaboration to accelerate the spread of hydrogen mobility in Italy. The first phase of the project involves the opening of a hydrogen refueling point at the new Eni service station in San Donato Milanese (Milan). The new station will be a multifunctional and integrated […]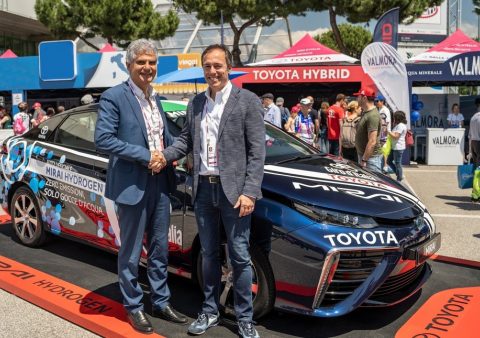 Toyota Motor Italia and Eni have announced the start of a collaboration to accelerate the spread of hydrogen mobility in Italy. The first phase of the project involves the opening of a hydrogen refueling point at the new Eni service station in San Donato Milanese (Milan). The new station will be a multifunctional and integrated architecturally with the new Eni headquarters which are under construction.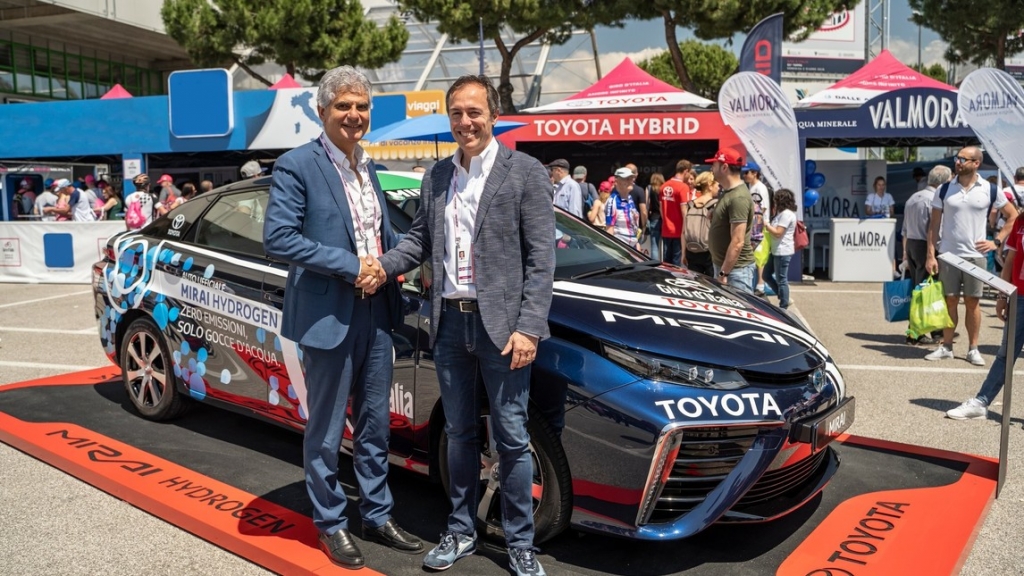 Toyota and Eni are focusing on hydrogen stations for a sustainable future
The station will include the sale of premium petroleum products together with the sale of modern fuels such as bio-methane, hydrogen and electricity. Thus to make a substantial contribution to the reduction of CO2 emissions. Furthermore, the hydrogen available in the station will be full "zero emissions", as it is self-produced right in the same station via water electrolysis using renewable energy. Toyota will participate in the project, making its knowledge available and providing for the launch of a fleet of 10 Toyota Mirai, which will operate at Eni's station and whose users will be identified in the coming months. If this project will be successful, over the next few years Eni will make hydrogen available at other stations on its network.
ENI'S POINT OF VIEW ON BIODIESEL
The words of the two companies
Mauro Caruccio, CEO of Toyota Motor Italia, said: «Toyota was among the first to take the path of electrification of its range and today we have over 13 million electrified road vehicles in the world. For Toyota, hybrid electric technology is fundamental, a real platform from which all forms of electrified propulsion derive. It is precisely from the continuous evolution of our hybrid systems that Mirai was born, the first zero-emission hydrogen-powered sedan.
In our opinion the path towards zero emissions will inevitably pass also through a mobility based on hydrogen, a fundamental energy vector to allow a greater diffusion of renewable energy sources. In Italy the time has come to take action to start creating a hydrogen distribution network for cars. We are truly honored to be able to undertake this journey together with such an important partner as Eni, who embraces the same idea of ​​technology in favor of the environment».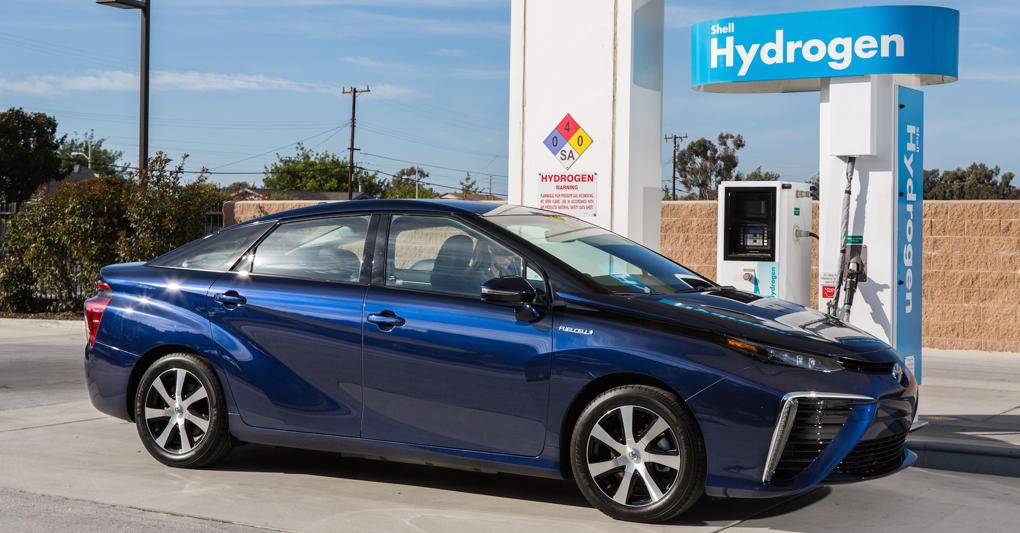 Giuseppe Ricci, Eni's Chief Refining & Marketing Officer, added: «The hydrogen station in San Donato Milanese constitutes an important step in Eni's de-carbonization process for the reduction of climate-changing gas emissions. Sustainable mobility is a theme to be addressed with a synergistic approach, in which all technologies are called to contribute. With hydrogen stations, Eni intends to further strengthen its offer of low environmental impact fuels: in our network of 4,400 facilities, 3,500 supply Eni Diesel+, the diesel fuel that also contains exhausted vegetable and frying oils and animal fats that are transformed into biofuel in the bio-refineries of Venice and Gela, while around 200 plants supply methane (of which 2 are LNG) and soon also bio-methane. With this agreement we have created an alliance between two large companies, united by the commitment to a low carbon future».