[GlobalData] BYD looks to lead APAC automotive battery market with new plant
Following the news that Chinese auto major and battery supplier BYD Auto broke ground on a new battery plant in Wenzhou, Zhejiang province, Gorantala Sravan Kumar, Associate Project Manager - Automotive at GlobalData, offers his view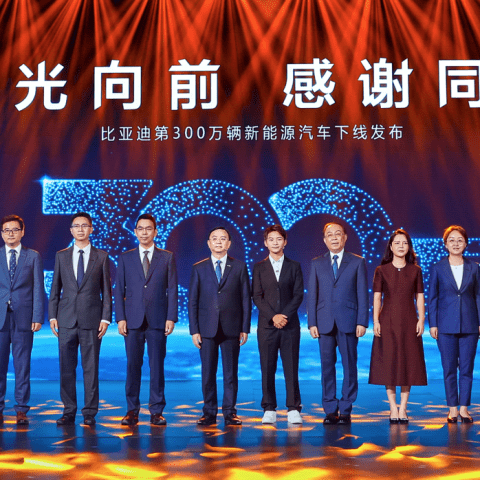 Following the news that Chinese auto major and battery supplier BYD Auto broke ground on a new battery plant in Wenzhou, Zhejiang province, Gorantala Sravan Kumar, Associate Project Manager – Automotive at GlobalData, offers his view:
"As a manufacturer of advanced automotive batteries and electric vehicles (EVs), BYD Auto has been actively expanding its market reach and entering new markets beyond China and other Asian nations over the past few years. Once finished, the new factory will bolster the annual battery production capacity of the company and enable it to strengthen its stronghold in Asia as well as in other markets.
"Buoyed by the rising consumer interest in sustainable living and the launch of cars with longer driving ranges, owning an electric vehicle has become a new craze across the globe. In addition, the demand for EVs is being driven by increased investments in charging networks by various automakers and third-party companies, stringent CO2 targets set by various governments for car manufacturers, and an aggressive push by governments through catalyst schemes such as subsidy programs.
"As per GlobalData estimates, the global electric vehicle market, including battery electric vehicles (BEVs) and hybrid vehicles (HEVs), will reach 43.8 million units by 2026, recording a compound annual growth rate (CAGR) of 26% during 2021-26. In addition, the global advanced automotive batteries market, including Li-ion batteries, is estimated to reach 43.7 million units by 2026. "The new battery factory will help BYD Auto not only keep its second-leading position among the Asia-Pacific (APAC) advanced automotive battery manufacturers but also help in challenging the market leader Contemporary Amperex Technology Ltd (CATL). With a volume share of 4.1% in 2022, BYD closely trails CATL (5.4%) in the APAC region. As the competition for the top spot in advanced automotive battery suppliers heats up, the investment of $941 million in the 20-gigawatt hours (GWH) factory will be a shot in the arm for BYD Auto."