Iveco's "Daily news"
Iveco's New Daily for a different perspective What is the New Daily about? According to Iveco, the New Daily will set new standards in on-board living and driving experience, looking also towards autonomous driving and enhanced safety features. It is also the first vehicle in its segment to comply with Euro 6D/Temp emissions standards. So […]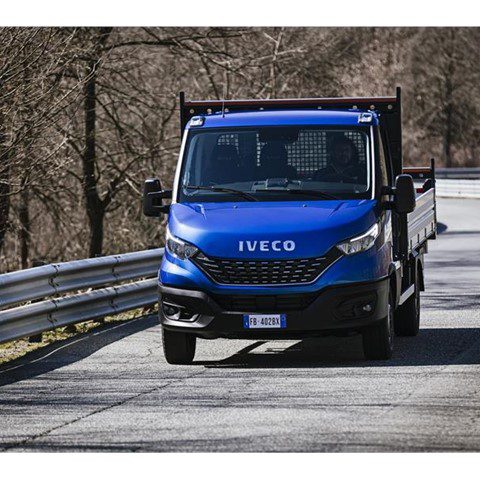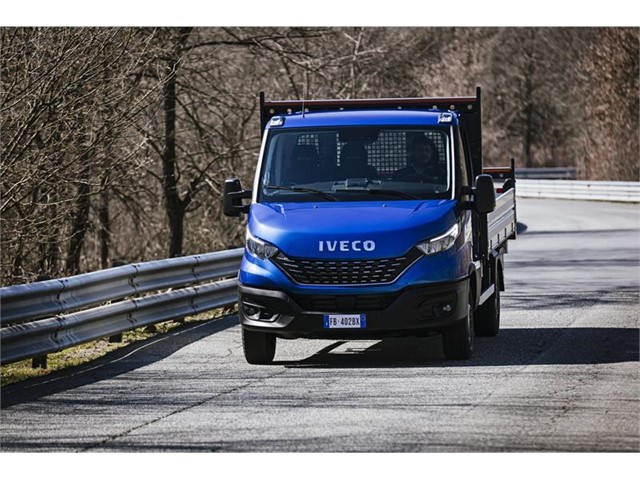 Iveco's New Daily for a different perspective
What is the New Daily about? According to Iveco, the New Daily will set new standards in on-board living and driving experience, looking also towards autonomous driving and enhanced safety features. It is also the first vehicle in its segment to comply with Euro 6D/Temp emissions standards. So to deliver sustainability together with more power and fuel economy.
Iveco launched the New Daily to the international press in a two-day event held at the CNH Industrial Village in Turin, Italy, which included a plenary conference, digital interactive workshops and test drives of the new vehicle.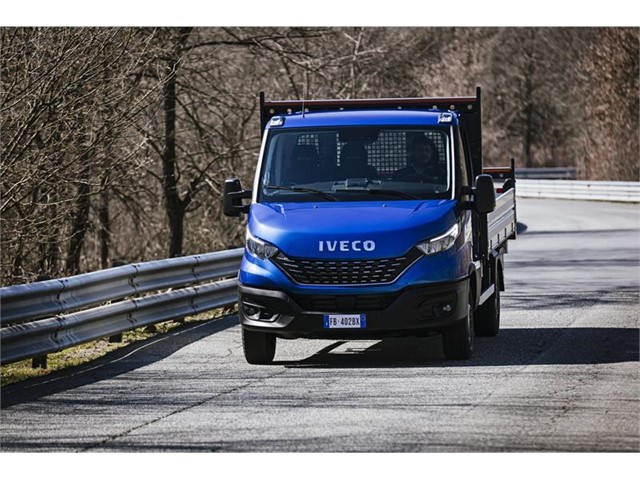 This event was also the first meeting with the press for Gerrit Marx, President Commercial and Specialty Vehicles, since he joined Iveco. It was also an important occasion for Daily team leaders in their new roles. Raffaele Di Donfrancesco is now the Head of LCV Global Product Line and Sergio Piperno Beer is the Light Line Business Director.
In terms of connectivity, the New Daily it unlocks a series of new services to provide a complete package close to the customers' actual use of the vehicle and their businesses. It also offers a full set of Advanced Driver Assistance Systems and enhanced safety features.
Gerrit Marx, President Commercial and Specialty Vehicles, commented: «We have a clear roadmap for the future, a strategic vision that addresses the key trends driving our industry. Iveco  is clearly here to stay, compete and win across all the segments where we operate today. From light to heavy trucks, buses and specialty vehicles. The New Daily perfectly represents our vision: with a revolutionary evolution, it remains true to its heritage, meets today's higher customer expectations, and is already prepared for future advances through its connectivity».
The engines
The New Daily comes with a good equipment in terms of engines to deliver the appropriate performance. We can find, first of all, a 2.3-litre F1A engine, now available in both light- and heavy-duty homologation, with rated power ranging from 85 to 115 kW.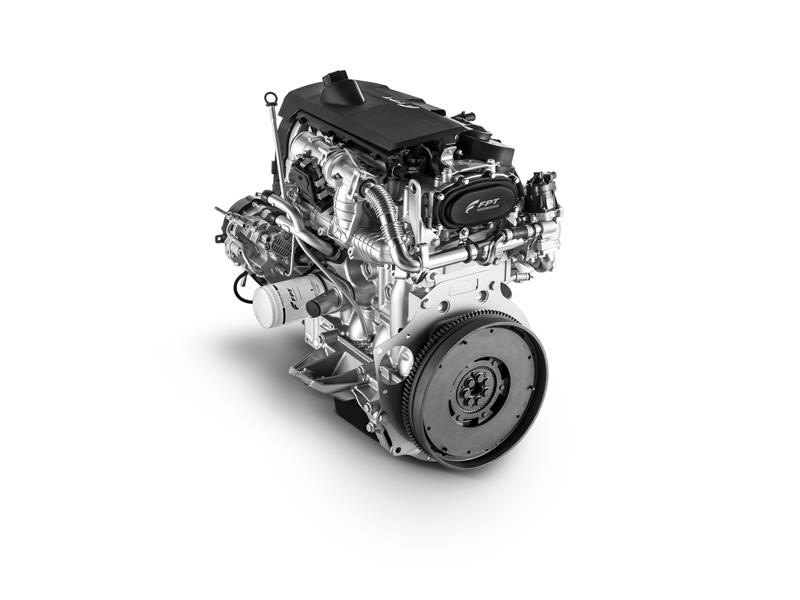 There is also a 3.0-litre heavy-duty F1C engine that offers three power ratings with a performance ranging from 118 to 154 kW, as well as a Natural Power compressed natural gas version. The New Daily looks also towards sustainability to comply with Euro 6D/Temp (WLTP & RDE) and Euro VI D emissions standards.
IVECO, FPT AND NEW HOLLAND FOR BIOMETHANE
For passenger transport: Daily Minibus
Iveco, during the two-day event in Turin, also presented the new concept for their Daily Minibus. Iveco Bus launched the new minibus in diesel and alternatives energies configurations. The "minibus" version of the Daily portraits a vehicle which sees the long-developed qualities of the Daily combined with all the proper aspects of a passenger transportation vehicle.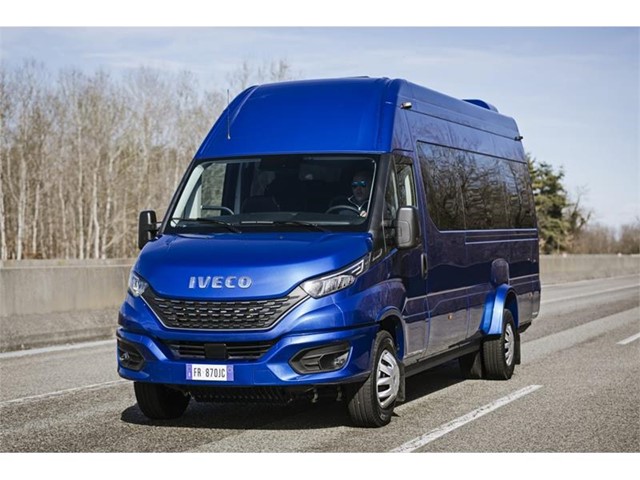 This new generation improves the existing one to meet all passenger transport needs. A school minibus to transport schoolchildren (Pop), a shuttle minibus for short trips (Start), an intercity bus with a large passenger capacity (Line) and a touring minibus for comfortable travel (Tourys).
The minibus comes with a 3-litre 100 kW engine with 350 Nm of torque. An engine that is able to guarantee high torque and better handling, for an optimal overall performance.