Allison and Iveco Astra together in Jordan
Iveco with its Astra series and Allison with its transmissions decided to take on a particular challange in Jordan. In particular, these two companies together are quite the experts when we talk about long distances and heavy loads, especially in extreme off-road conditions. Astra HD9 with Allison transmissions In particular, this heavy-duty combination was th […]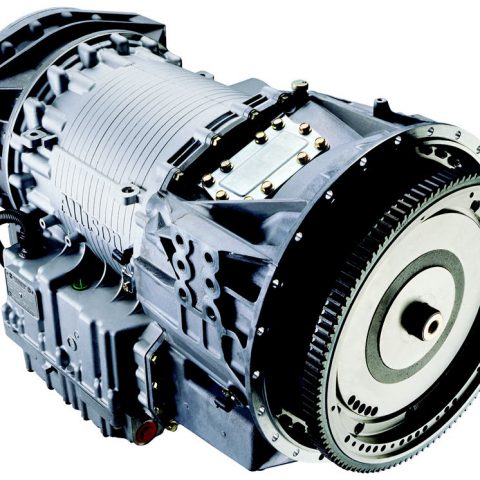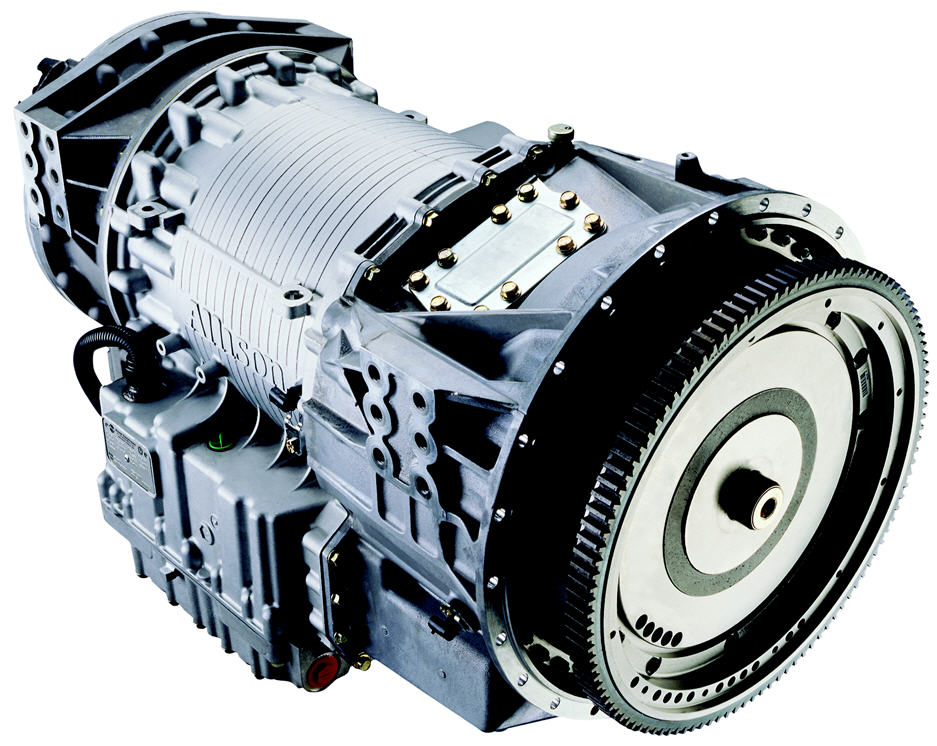 Iveco with its Astra series and Allison with its transmissions decided to take on a particular challange in Jordan. In particular, these two companies together are quite the experts when we talk about long distances and heavy loads, especially in extreme off-road conditions.
Astra HD9 with Allison transmissions
In particular, this heavy-duty combination was th choice of Orient Heavy Haulage, leader in the exceptional transport sector in Jordan, Iraq and Syria. Of the five HD9 trucks headed for Amman, two were the 6×6 models required with Allison Series 4700 fully automatic transmissions. With a total combined mass of up to 220 tons, used for towing wind turbines in places particularly inaccessible from the point of view of climatic and soil conditions.
It is precisely in the context of off-road operation that the Astra HD9 vehicles can prove what they are capable of. Especially in combination with the fully automatic Allison transmissions that offer improved traction and power, low fuel consumption and effective deceleration.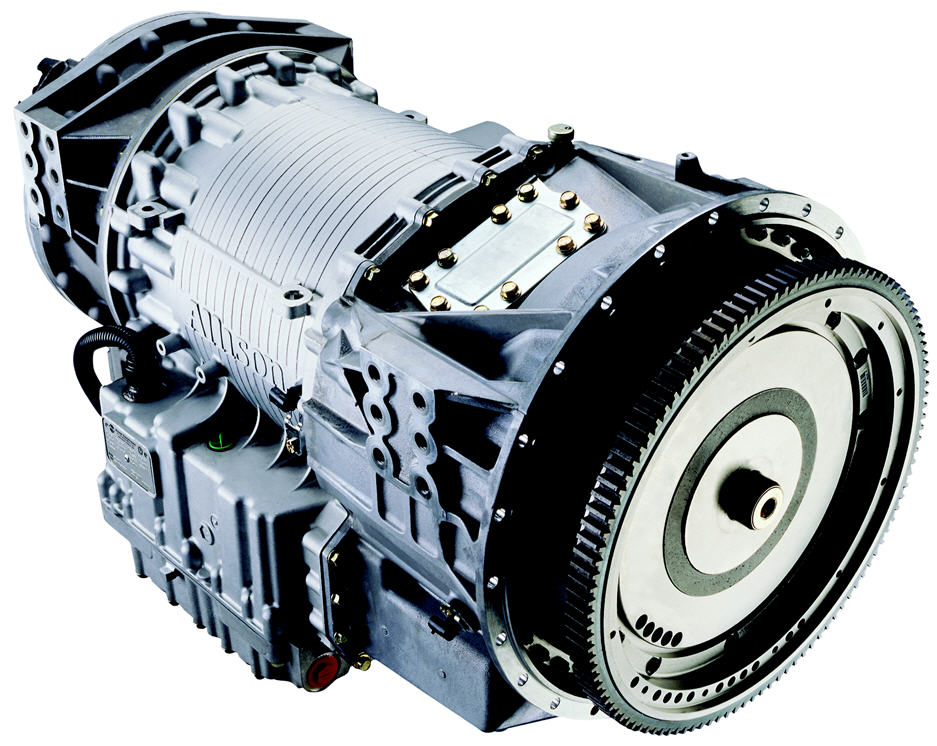 Simona Pilone, OEM Account Manager of Allison Transmission, said: «Allison automatic transmissions offer fundamental advantages for this type of work. Guaranteeing the necessary performance and best supporting the maneuverability of the vehicle. It is very demanding to transport such heavy loads over very long distances and on public roads, and Allison automatic transmissions make trailer trucks easier to drive, allowing drivers to concentrate on driving».
Well-equipped vehicles
On these vehicles, the Allison 4700 automatic transmission operates with the 13-liter Cursor Euro 3 with an output of 397 kW. Together with 6 turbo intercooler cylinders with electronically controlled injectors and pumps. The vehicle has two slow-down mechanisms, one is part of the Cursor engine and one is on the Allison transmission. This helps protect the powertrain and brake components from wear and increases safety, especially on extreme terrain.
Bruno Re, Application Engineer of Allison Transmission, added: «In terms of performance, the Allison torque converter multiplies the torque of the engine at start and this helps a lot when starting with loads of over 300 tons. It means that the driver must not act too much on the gearbox and ensures a smooth start and delicate gear changes. With heavy loads you need to work at low speeds and you need to overcome slopes over long distances and at very high temperatures. The Allison transmission performs these tasks in an excellent way and not only on a single vehicle but also and, more importantly, working synchronously on the different vehicles that operate together».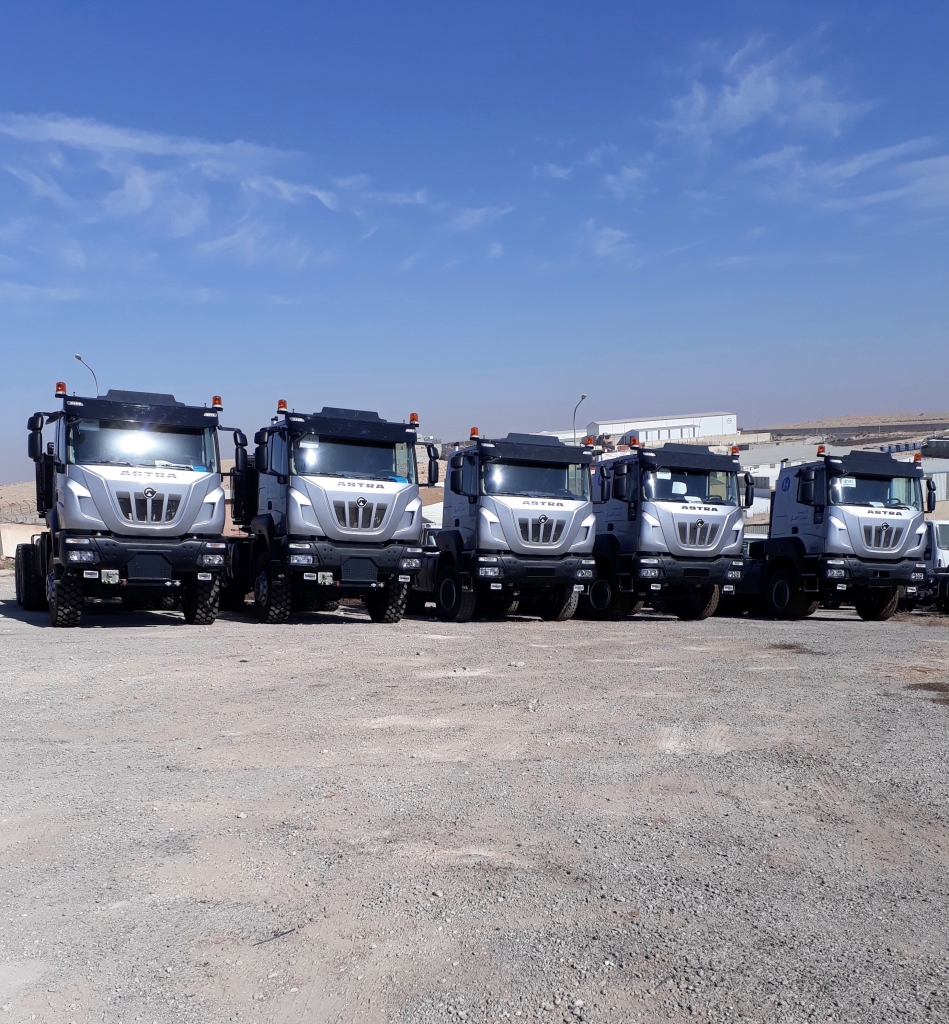 Operations are already underway in Jordan
The two Astra HD9 trucks with Allison transbmission are currently working on the project for the construction of the first oil-fired shale power plant and open-cast mine in Jordan. The oil shale is a rock containing organic matter. It can be extracted, crushed and then burned as fuel in a power plant or converted to produce oil.
The Astra vehicles work, in multiple configuration, for the transport of generators with 327-ton steam turbines and for transporting the various equipment for the site. Work in progress at the power plant includes the construction of turbine and boiler foundations, infrastructure for water and sewage treatment, housing for workers and other infrastructure and support structures.