Kohler: the home of KSD, a work in progress
The Kohler KSD engine, winner of Diesel of the Year 2022, is built in a world-class facility in Aurangabad, India.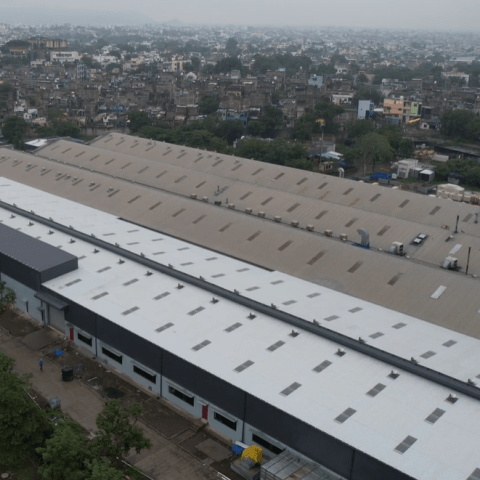 For a cutting-edge engine like the KSD, winner of the Diesel of the Year 2022, even the production plant had to be up to the task for Kohler. The company decided to manufacture it at the Aurangabad plant in India. To do this, an ambitious expansion project was carried out on the existing plant in the first quarter of 2020; despite the difficulties due to the pandemic and the choice to work remotely to protect employees, a very high level was reached already in the initial planning.
The Indian and Italian engine operating teams worked closely together to ensure the construction of a world-class manufacturing facility. The result is a 4500 square meter project capable of hosting the entire production process of the KSD, and up to 150 employees for the new wing alone. Inside, the building houses several production sections of the assembly line. The construction phase began in August 2020, and involved over 50 suppliers, coordinated by the operations team of Kohler India and Kohler Italy. To date, the construction phase has been completed, all equipment is being installed and commissioning activities are underway.
Kohler Ksd: an award-winning engine
The KSD range was presented as the result of a totally market and customer oriented approach, which allows not only to enjoy the performance of such an advanced engine, but above all to be able to exploit it for the entire duration of its life and in the most appropriate way.
The first success factor on which Kohler has focused is a low total cost of ownership, also obtained thanks to the optimized fuel consumption, which allows to save on fuel. Compared to the average consumption of its competitors, in fact, the KSD offers savings of between 6 and 8%. The electronic engine management system allows you to accurately dose the fuel, reducing the need for oil and fuel, thus preventing oil dilution and heavy soot contamination.
The maintenance intervals also contribute to such a low total cost of ownership, which in the KSD are extended to the maximum and allow the end customer to be able to save on spare parts and use the engine as long as possible, without having to carry out maintenance that would go to weigh on the management cost. The engine has been conceived with a standard technology that sees the maximum life of each component implemented and extended.