Perkins is an agile explorer
Perkins organised an event at the Shard in London to explain his mission as an agile explorer. From the 2600 Series to hybrids, from batteries to the Coeus project, for an engine compatible with every alternative fuel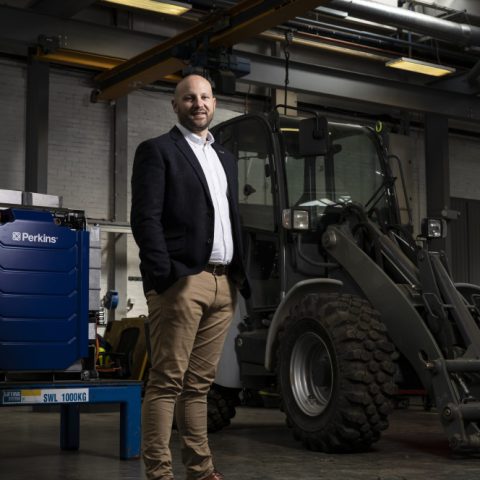 Is Perkins an agile explorer? We are at the Oblix, London, on the 32nd floor of the 82 available, along the 310 vertical metres of the Shard. In what was to be called London Bridge Tower there is the expertise of the Italian archistar Renzo Piano. On 12th September 2023, at Oblix the landlord was Perkins. Displayed above a shelf, the 2600 series, the hybrid, the battery pack and the spare parts are reflected on the Thames. It is Jason Kern, director global marketing and channel development, who frames the reasons for our presence: "Hot to lead the change?". The answer lies in the two key words that emerged during the various speeches: the levers must be the concepts of smart and integration. There are two other words, actually, uttered by Matt Coleman, product director, to identify Peterborough's journey in the babel of decarbonization: "The agile explorer."
Perkins 2600 Series
We will go deeper into this engine, which was previewed at Conexpo in Las Vegas. Cylinder drawn from a blank sheet (BxS 130 x 162 mm), 6 in-line cylinders, 12.9 liter displacement, the Perkins 2606J-E13TA Diesel engine provides from 340 to 515 kW, the torque rises up to 3200 Nm. The 6 in-line engine provides 40 kW/L, at 0.45 kW/kg, and it aims for a huge range of applications. Fuel consumption has been optimised to as low as 185 g/kW-hr. Service and maintenance have been simplified or completely removed via strategies including hydraulic lash adjusters, service-free integrated open crankcase ventilation filtration, the removal of all loose washers, 5000 hour DPF ash service intervals, and 1000 hour oil and fuel change intervals.
We explain what it means for Perkins to be an agile explorer: battery
In the short run, Perkins' response to OEM demands is to diversify its answers, within a process that progressively leads to electrification. In this direction the intentions are to provide electrified solutions for the entire driveline: "Not only the batteries, we would be very capable to supply electric motors, inverters, charging systems and solutions, the entire powerpack solutions for battery electric vehicles." The lithium-ion batteries are available in 48, 300 and 600 volt versions, with a modular approach and proprietary telematics systems for off-road applications.
Hybrid
And then there is the 904 hybrid platform, coupled with a 20-kilowatt motor-generator unit and PG115 transmission, connected to a 5.2 kWh, 48-volt battery. There is only one ECM, which controls the engine, motor-generator, battery and transmission, using software control based on a real-time model to optimise the system and monitor energy flow.
Coeus project
The Coeus project aims to optimise various biogenic and synthetic fuels in terms of performance. The stated aim is to make life easier for small and medium-sized OEMs, to whom it provides a 'plug-and-play' engine capable of digesting ethanol, methanol, biomethane or hydrogen.