Cummins approach to agriculture, according to Steven Nendick
More than once we have turned to Steven Nendick, Marketing Communications Director at Cummins, asking him about the state-of-the-art of the company's strategies and developments. This time, we focus our attention on Cummins approach to agriculture, of course talking about engines, market requirements and possible applications. Cummins approach to Ag engines is oriented to big […]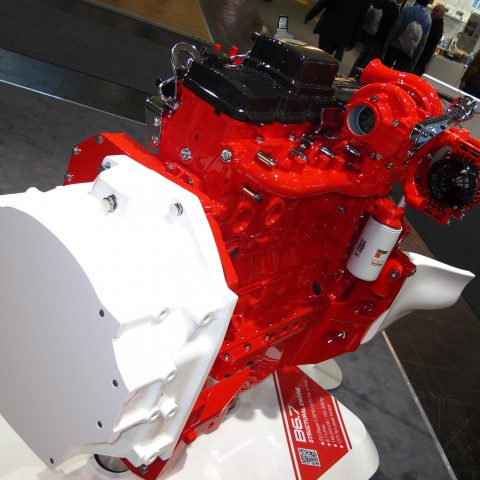 More than once we have turned to Steven Nendick, Marketing Communications Director at Cummins, asking him about the state-of-the-art of the company's strategies and developments. This time, we focus our attention on Cummins approach to agriculture, of course talking about engines, market requirements and possible applications.
Cummins approach to Ag engines is oriented to big applications…
If you go back to thirty years ago, Cummins was a major supplier to Case. Our Darlington plant was delivering engines to Case's factory in Doncaster. These weren't structural engines like our new ones, they were standard ones built into frame tractors. Once Case became part of the CNH and Iveco conglomerate, Cummins engines were gradually taken out.
THE FIRST PART OF OUR LAST INTERVIEW WITH STEVEN NENDICK…
Since then we have been more successful in specialized and niche agriculture applications around the world (Argentina, US, Europe and others). More recently, our solution for Stage V to improve the after-treatment and remove EGR has drawn the attention of some manufacturers who perhaps would not have considered Cummins in the past. Coupled with this, we have taken the opportunity to invest in structural products.
At Agritechnica 2017 we launched the 6.7-litre engineand this year we have debuted smaller structural engines – the F3.8 and F4.5. We have had several manufacturers interested in the B6.7, but they're looking to cover a wider range of tractors. With the big power increase of our 4-cylinder products at Stage V we decided to use it to extend the structural range. Our F3.8 engine is now structural as well, and we have pushed the capacity up to 4.5 litres. We will have the F3.8 on the lower end, with lower costs, and then, for higher power we developed the F4.5. So, customers can have the same structural external engine design from 67 to 129 kW with 3.8 litres and 149 kW with 4.5 litres.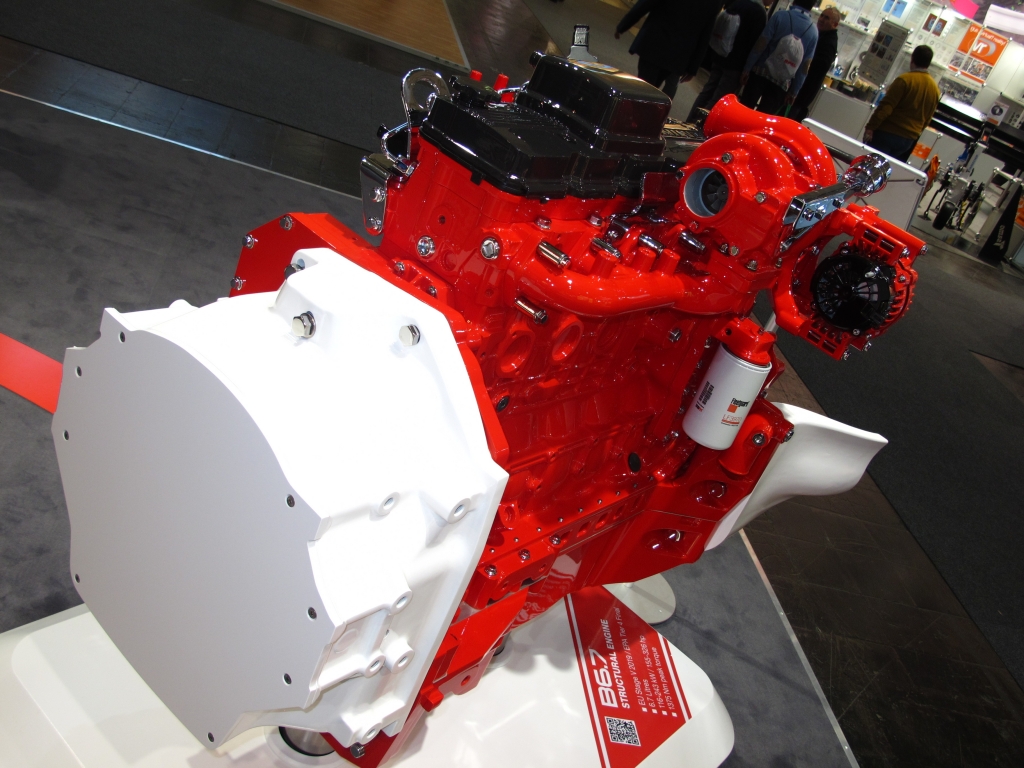 And the sump?
For the 4-cylinder engines it is slightly different from the 6.7. The 6.7 has a structural sump but not structural block, whereas both the F3.8 and F4.5 have a new structural block as well.
 …AND THE SECOND PART OF NENDICK'S THOUGHTS
What about AG applications? Not just open field tractors, also big TH?
We have these engines available in structural and non-structural designs. We would like to have farmers using them in all types of machines: telehandlers, tractors and combines… It's our dream!
Now we have CLAAS with the non-structural 6.7-litre in their combine harvester, and we're looking for partners with our structural engines. We continue to talk with manufacturers but are unable to comment until the OEM is ready.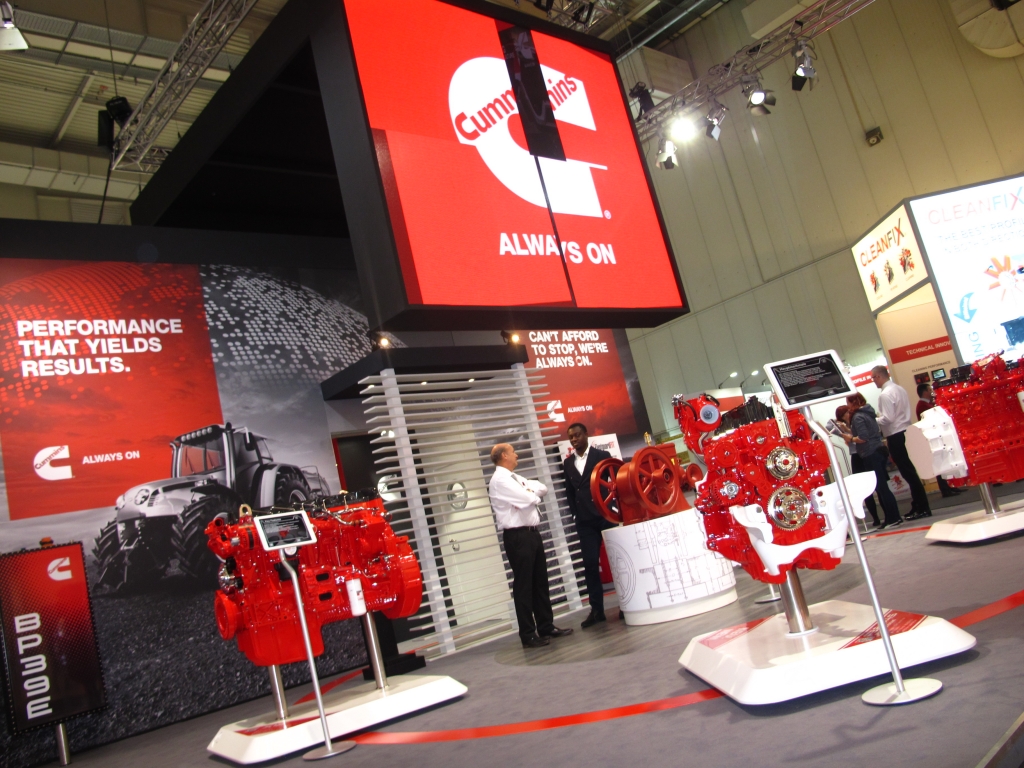 Some prototypes were working in Darlington, some year ago. Are they still working?
To prove the design of the engine we took a few tractors, removed the current engine, and added ours. We have done tough field test work, based on the specifications key OEMs would be looking for. We started with the 6-cylinder engine and now we will work with the 4-cylinder ones.
Just a little patience. The second and last part of the interview will be posted next week.