Dana Incorporated. The last part of our interview with Rino Tarolli
Dana Incorporated. A Worldwide Breath DANA ITALY. FIRST CHAPTER Dana Incorporated. Here we complete our long discussion with Rino Tarolli, Vice President and General Manager of EU Mobile Operations. What is the balance from Excon 2019? India is a growth market for Dana, and our customers have responded well to the technologies we presented at […]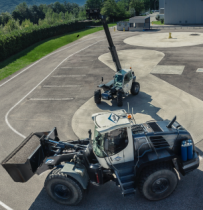 Dana Incorporated. A Worldwide Breath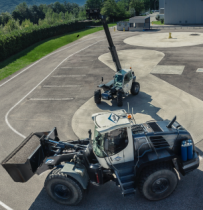 Dana Incorporated. Here we complete our long discussion with Rino Tarolli, Vice President and General Manager of EU Mobile Operations.
What is the balance from Excon 2019?
India is a growth market for Dana, and our customers have responded well to the technologies we presented at Excon, including complete drive and motion solutions for compactors, aerial work platforms (AWPs), wheel loaders, and self-loading mixers. We have been a leading supplier to vehicle manufacturers in India for more than 50 years, and we continue to expand our capabilities in the region.  Our recent acquisitions have added significant Asian manufacturing capacity, supplemented local engineering and customer support, and fortified our expertise in managing complex global development programs.  Today, more than 5,000 employees work at our 17 facilities in India, including two global technology centers.
The current impact of the CE and the AG in your portfolio and the application differences in the two off-road branches?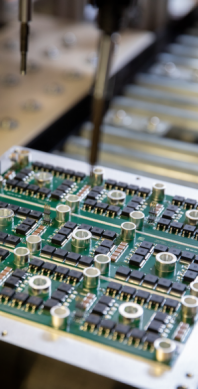 Construction and agriculture are certainly two of the larger markets we serve in off-highway, but it is important to note that we are also major suppliers of drive and motion technologies for mining vehicles, particularly in underground applications, as well as material handling, forestry, and stationary industrial equipment. In terms of differences, every off-highway market we serve has its own requirements, and applications within those markets can be very different as well.  By serving the entire spectrum of off-highway OEMs, we are in a prime position to manage the complex mix of customer preferences, regional variations, and duty cycles, and then draw from a wide selection of technologies to deliver the right solution at the right time.
DANA INCORPORATED IN ITALY. SECOND CHAPTER
The products we have developed for the tractor market meet the highest standards for performance, efficiency, reliability, and durability, with the goal of delivering long-term value to OEMs and equipment buyers.  We work closely with OEMs to identify their needs and develop the right solution for their applications. Through our acquisition of the drive systems businesses of Oerlikon, we now supply highly engineered shifting solutions for the agriculture market, including synchronizers, clutches, and bevel gear sets.  The solutions offer faster synchronization times, enhanced shifting performance and driver comfort, improved efficiency, and lower overall transmission weight – all of which contribute to sustainability. Dana's high-precision gears and shifting solutions are used by the New Holland Methane Power Tractor, which was honored as the 'Sustainable Tractor of the Year.' We also engineer and manufacture axles that are engineered to support tire inflation systems, such as Trelleborg's CTIS+ Inside. Trelleborg research demonstrates that correctly inflated tires can cut variable farming costs by as much as 20%, while reducing the environmental footprint of farming operations.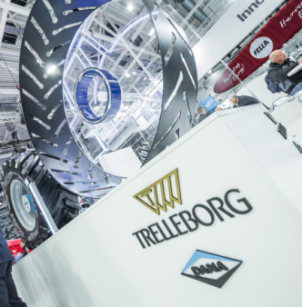 Digitization and 4.0: does power transmission be 'present on the homeroom'?
As our customers implement the latest Industry 4.0 strategies and technologies, Dana is also leveraging these advancements to improve the products we develop while enhancing our internal operations. On the product side, Dana is developing numerous Spicer Smart Suite technology packages, which are fully integrated, connected-vehicle features that convert operating data from the drivetrain into actionable insights for enhancing productivity, improving operator and machine safety, reducing maintenance costs, and decreasing total operating costs. In our operations, we are transforming our manufacturing plants into facilities of the future.  We are implementing advanced manufacturing programs that promote the use of innovative technologies and processes, including advanced materials and joining processes, additive manufacturing techniques, such as 3D printing, and cooperative robotics, where our team members and robots work side-by-side and interact during the assembly phase. We also see smart, flexible, networked manufacturing processes as an important component, where we capture data from networked sensors and intelligent automation and then achieve deeper insights by using data integration, dynamic modeling, and simulation techniques.