A wider range of John Deere marine engines
John Deere marine engines. The latest international events highlighted the efforts that the 'deer' is making in order to meet the requirements of marine propulsion systems. We dedicated a recent post to tell our readers about the company's latest solutions on display at MetsTrade, a crucial exhibition indeed for its international attitude. A crucial […]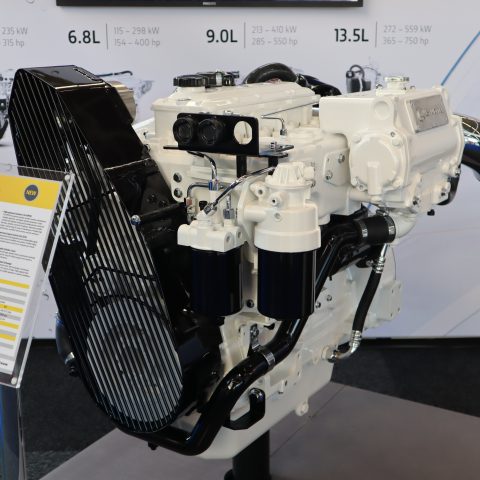 John Deere marine engines. The latest international events highlighted the efforts that the 'deer' is making in order to meet the requirements of marine propulsion systems. We dedicated a recent post to tell our readers about the company's latest solutions on display at MetsTrade, a crucial exhibition indeed for its international attitude.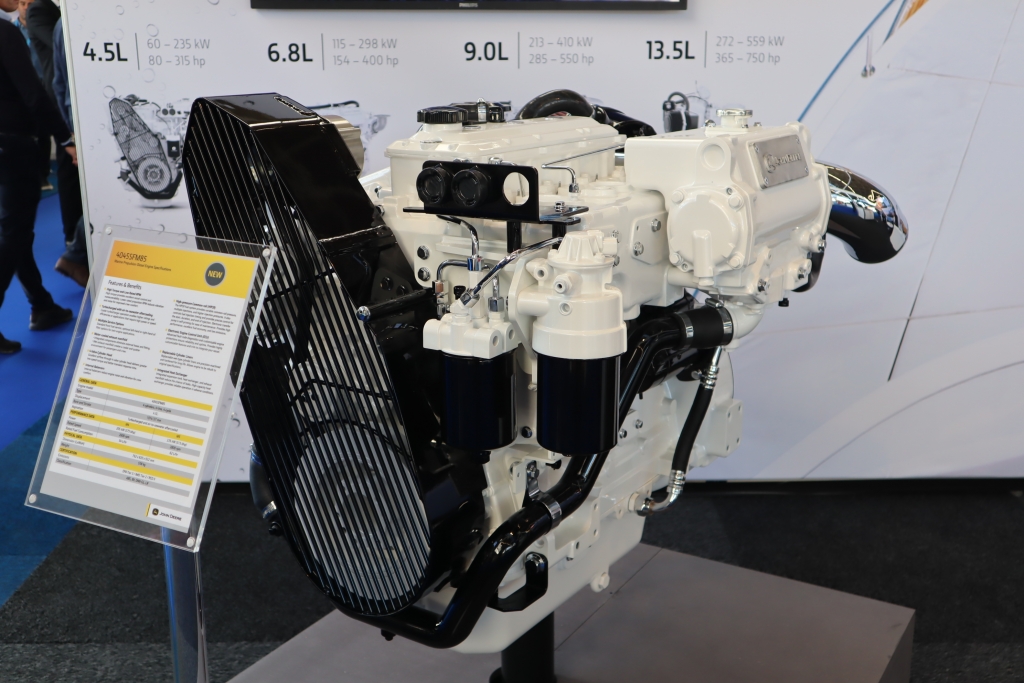 A crucial matter indeed in this regard is the evolution of emissions standards all over the world, which forces manufacturers to find reliable and sustainable solutions for their vessels. Whether meeting diesel emissions regulations around the world, or offering a hybrid solution, relying on a broad range is a relevant plus.
JD AND THE STAGE V AT AGRITECHNICA
John Deere marine solutions for hybrid projects
«As the marine market evolves, so do our customers' needs. Keeping that in mind, we are committed to providing the marine engines and power ratings they need to be successful», said Heather Balk, marine market planner at John Deere Power Systems. «John Deere continues to expand our portfolio for specific markets and offer additional ratings to comply with a wide array of emissions regulations».
JD'S THIRD QUARTER 2019 RESULTS
Along those lines, many customers are beginning to introduce hybrid power in their vessels. To help customers meet hybrid emissions regulations, John Deere has announced the upcoming release of a PowerTechTM 6090SFM85 rating for hybrid vessels with diesel power. The variable speed rating will be 242 kW at 2000 rpm will meet U.S. Environmental Protection Agency Marine Tier 3 and International Maritime Organization Tier 2 emissions standards, and will be certified to E3 propulsion test cycle for commercial applications used with variable pitch or electronically coupled propellers.

Marine EU Stage V options for inland waterway applications
Moreover, to address the market-specific needs of inland waterway applications, John Deere offers two marine generator drive ratings that are EU Stage V compliant on the PowerTech 4045TFM85 and 6068AFM85 models. The 4.5L rating will be 61 kWm prime at 1500 rpm and the 6.8L rating will be 117 kWm prime at 1500 rpm. Both prime ratings include a 10 percent overload capability and conform to ISO 8528 prime power.
Finally, John Deere is prepared to meet China Stage I marine emissions standards, which apply to new marine engines at or above 37 kW that are registered in China for operation in Chinese territorial waters.