Hyundai Seasall, Socoges and the marine sector
Hyundai Seasall started from its own domestic connections with the automotive to get to marine recreational applications, i.e. the High Speed ​​series in the Hyundai family, and also for working applications, i.e. the Commercial series. The U140 will be here soon The U140 is the marine version of the 1600 cc engine from the Hyundai […]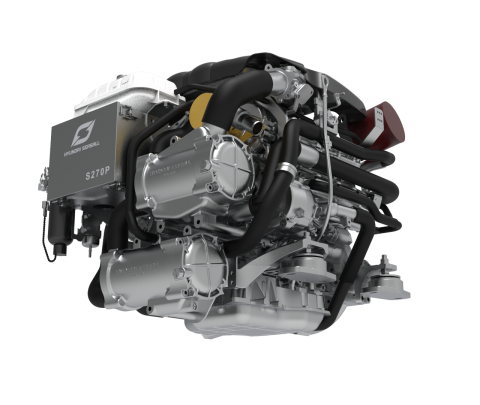 Hyundai Seasall started from its own domestic connections with the automotive to get to marine recreational applications, i.e. the High Speed ​​series in the Hyundai family, and also for working applications, i.e. the Commercial series.
The U140 will be here soon
The U140 is the marine version of the 1600 cc engine from the Hyundai Tucson, and it will arrive in the Hyudndai Seasall list, sold by Socoges, in the spring of next year. A downsizing, compared to the previous 1.7 liters, in favor of Euro6D temp, rehabilitated by the French and German governments as a low environmental impact engine.
The 1,600 cc CRDi engine has an output of 100 kW and 320 Nm and is coupled in the mild hybrid version to a 12 kW and 55 Nm motor generator and an Ldc converter. The battery is 48 V, the 0.46 kWh lithium polymer battery is located under the Tucson luggage compartment.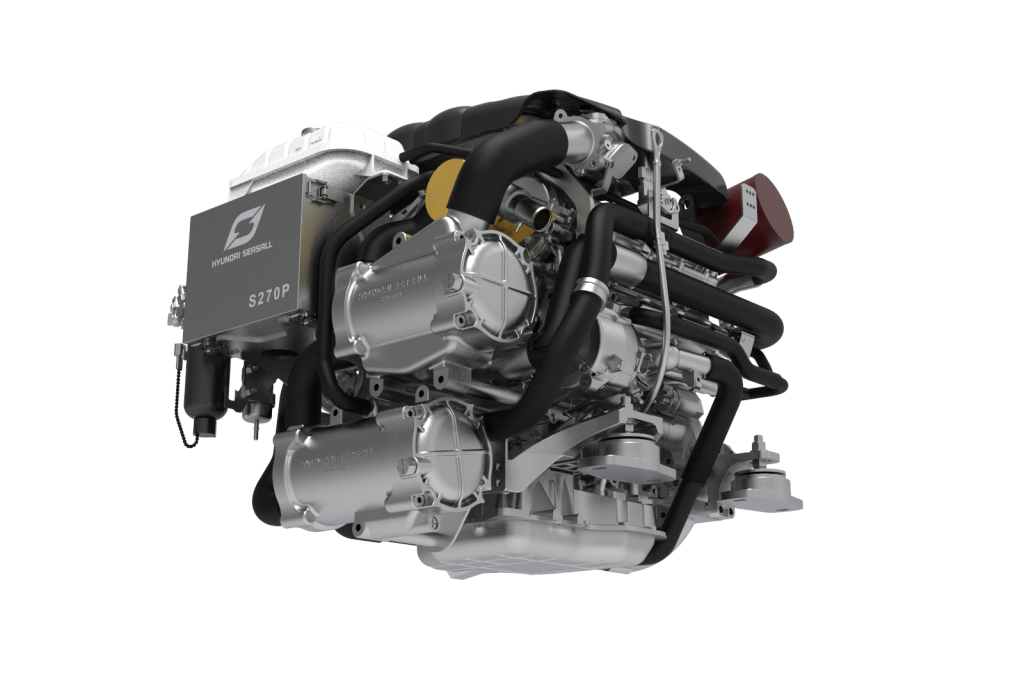 This engine will work alongside the R200 and the S270. The first delivers 147 kW (200 horsepower) at 3,800 rpm, it is a 2.2-liter 4-cylinder with Bosch common rail and variable geometry turbine. Certified Rcd 2, it also does not include any after-treatment system. With the S270, a 6-cylinder V engine with 3-liter monoblock with 4 valves per cylinder, you get an output of 199 kilowatts (270 horsepower) at 3,800 rpm, with the Bosch 1,800 bar common rail and the Vgt. Among the advantages declared by the manufacturer we can find reduced consumption (around 25 liters/hour at cruising speed) and minimized vibrations, also thanks to the V architecture. The inverter comes under the Zf brand.
HYUNDAI FUEL CELL ELECTRIC TRUCK
Hyundai Seasall Commercial series
The H series comes in two settings, expressed in horsepower, at 1,800 and 2,000 rpm: H380 and H410. We are talking about a 9.96-liter in-line 6-cylinder engine with Delphi electronic control pump injectors and eVgt.
Another important element is the maximum torque at 1,100 rpm. The H380 is aimed primarily at fishing vessels, an application segment that still enjoys good health, while the H410 is aimed at intermediate applications such as passenger transport.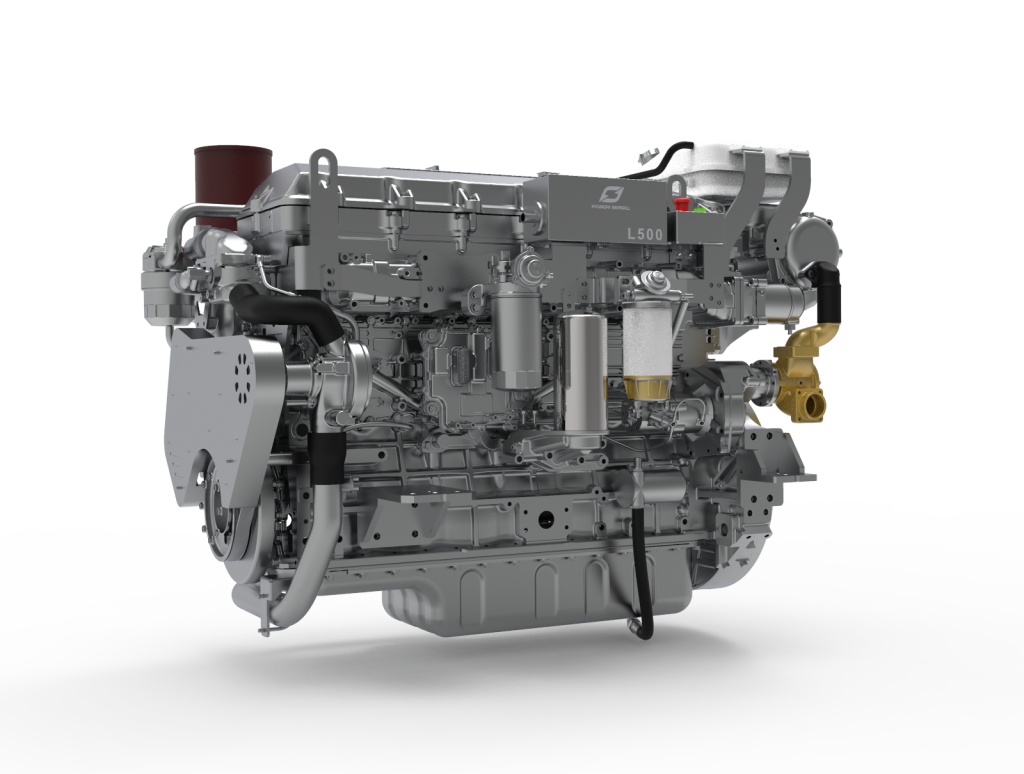 The 12.7-liter in line 6-cylinder engine, called L500, uses the waste gate and Delphi pump injectors. The 500 horsepower (367.6 kW) is available at 1,800 rpm, 400 at 1,200. The 500 horsepower (367.6 kW) is available at 1,800 rpm, 400 at 1,200. The torque curve is stable between 1,100 and 1,300. The L500 is by nature suitable for tugs, pilot boats and trawl fishing. Since 2019, Hyundai provides calibrations above 1,800 rpm. The L600, at 2,000 rpm, for passenger transport; the L700, at 2,300, for pleasure and light duty commercial. Also, the operation time rises to 1,500 hours, not just 400 hours like pure pleasure boats.