Niigata. The specialist from Japan
Niigata is the main competitor of Wärtsilä on medium speed marine engines for commercial applications. Deutz Italy is a strong partner of the Japanese player in Europe. Let's take a look at two case studies, off Karachi and Venice. Niigata for OSVs in the Arabian Sea "The Power B.U. of Deutz Italy provides aftersales services […]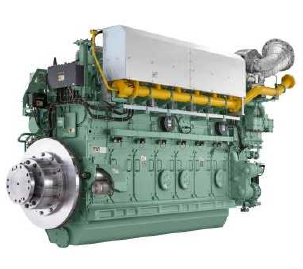 Niigata is the main competitor of Wärtsilä on medium speed marine engines for commercial applications. Deutz Italy is a strong partner of the Japanese player in Europe. Let's take a look at two case studies, off Karachi and Venice.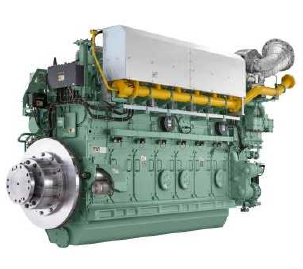 Niigata for OSVs in the Arabian Sea
"The Power B.U. of Deutz Italy provides aftersales services to many shipowners, working on various engine brands, from old Deutz KHD to MWM, GE Transportation and Niigata", says Gennaro Vinetto, head of Niigata engines at Deutz Italy. "Our Japanese partner allows us to operate independently, providing excellent technical support. At the moment we're supporting about twenty tugs and OSV (Off-shore Supply Vessel) equipped with main engines and Niigata azimutal thrusters.
I would like to mention in particular the Dutch shipowner Vroon, which owns a fleet of about 150 ships (mainly OSV, but also bulk carriers, tankers and container carriers) and employs 3000 people on board and on land. The operations of the Vroon ships located in the Mediterranean – about twenty – are managed by a branch in Genoa. Among these, four OSV are equipped with main engines delivering 2,400 kWm each at 750 rpm and Niigata azimutal thrusters. The units are mechanically operated, but equipped with sensors to prevent failures".
Deutz Italy has two supply projects ongoing for Niigata engines, one ended at the beginning of the year, the other still ongoing. The first project belongs to Augustea Transhipment and is the transformation of a 229-meter bulk carrier, the River King Master (registered in 2010), into a transhipper for the Sea-To-Sea Coal Transshipment.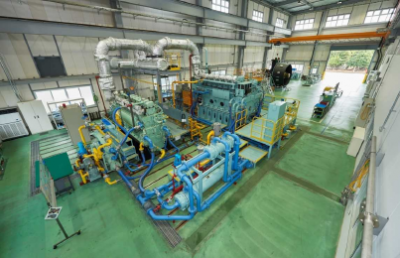 What requirements made Niigata's offer prevail?
"Essentially the profile of the groups aligns with three macro-requirements: the engines must be medium speed, powered by both marine diesel oil and heavy fuel oil (Hfo), and provide a convincing value for money".
As soon as its 'metamorphosis' ended, the ship went to the operational area, opposite the coast of Pakistan: the shallow seabed off Karachi does not allow materials handling through the docks. Deutz Italy provided three 2,000 kW each gensets, equipped with 2,100 kWm @720rpm Niigata medium speed units (the electric power of the engines is 2 MW), assembled at the Ohta plant in Japan. The 6L28Ahx (BxS 280 x 390 mm), delivering 2,100 mechanical kW @720 rpm, is the low entry of the AHX range, which also comes in 8 and 9 cylinders, still in line, and 12, 16 and 18-cylinder V architecture, which goes up to 6,570 kWm.
Do you need more details to satisfy your curiosity about the boats working in the Adriatic sea? So, let's read the PDF.