X47 Express Cruiser, Yanmar luxury boat for the America's Cup
It's called X47 Express Cruiser the Official VIP Cruiser introduced by Yanmar for the America's Cup. The presentation was held at boot Düsseldorf, some days ago, where Yotaro Tsuchiya, head of the Yanmar Design Strategy Office, joined with Mirko Groeschner, Commercial Director at Challenger of Record 36 srl, the organization responsible for the America's Cup […]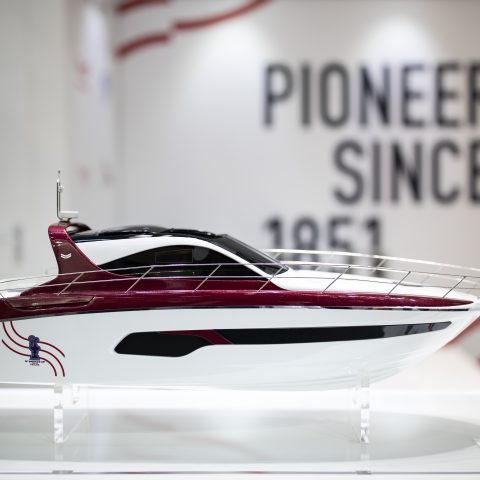 It's called X47 Express Cruiser the Official VIP Cruiser introduced by Yanmar for the America's Cup. The presentation was held at boot Düsseldorf, some days ago, where Yotaro Tsuchiya, head of the Yanmar Design Strategy Office, joined with Mirko Groeschner, Commercial Director at Challenger of Record 36 srl, the organization responsible for the America's Cup World Series events in Sardegna and Auckland and the Prada Cup Challenger Selection Series.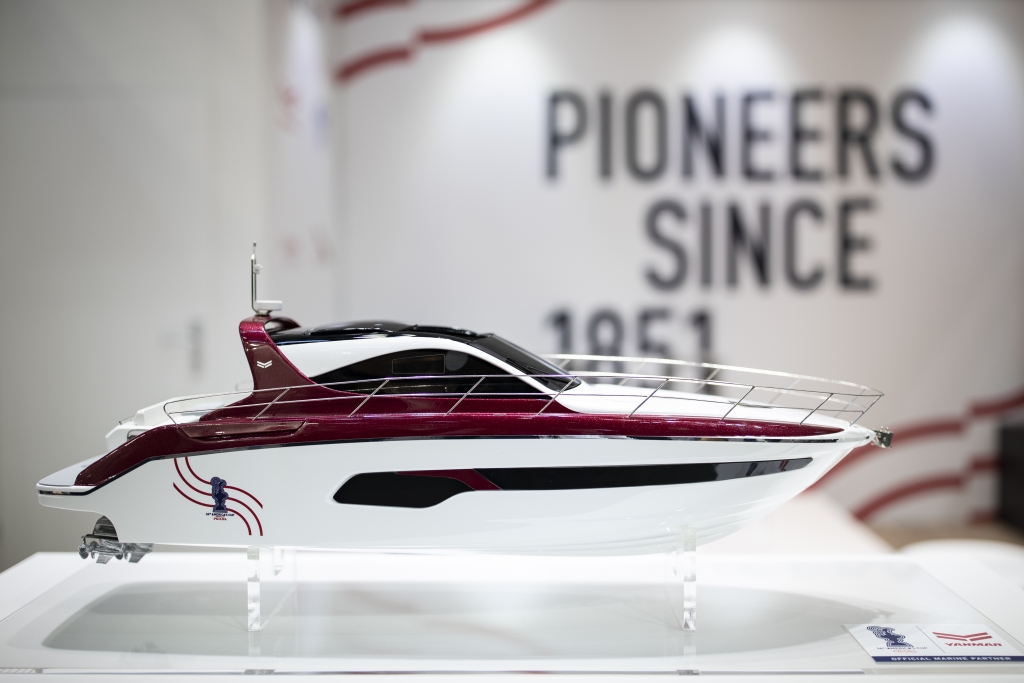 Yanmar has a long association with the America's Cup and is widely recognized for its support for the world of sailing as part of its efforts to create a society that offers exciting lives filled with rich and fulfilling experiences.
YANMAR MARINE ENGINES UNVEILED AT BOOT SHOW
The flagship X47 Express Cruiser
The long-awaited VIP Cruiser, designed to ensure maximum comfort and high performance to the VIPs that will follow the races during the next America's Cup World Series, will be equipped with the high-performance Yanmar engines designed by Ken Okuyama.
«Yanmar is a proud partner of the 36th America's Cup presented by Prada», said Yanmar Yotaro Tsuchiya, head of the Design Strategy Office. «Through our support as Official Marine Partner and with our flagship Express Cruiser, the X47, Yanmar is ready to contribute to the success of the America's Cup, and seeks to share the thrill and excitement of the sea as widely as possible».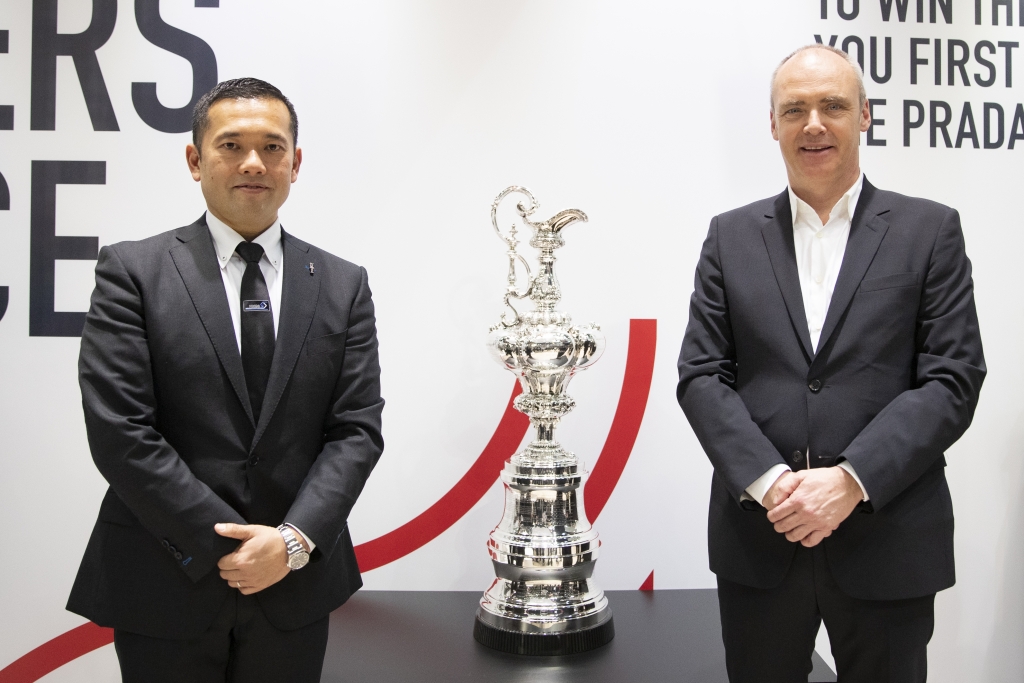 YANMAR AND CARRARO ARE GETTING QUITE CLOSER…
The first appearance of the world's oldest sporting trophy
The media event that followed the presentation of the X47 in Duesseldorf also featured the first ever appearance at boot of the world's oldest sporting trophy, the America's Cup – courtesy of its current holders Emirates Team New Zealand – and a moderated America's Cup panel discussion about the forthcoming 36th America's Cup edition.