4e-consulting and China
4e-consulting and China, fertile territory for the engineering company from Ferrara (Italy). 4e-consulting and China, directly from Ferrara Paolo Patroncini, 4e-consulting managing director, said: «We are in contact with the president of Yuchai, Mr. Wu, who came to see us personally to sign new agreements. In collaboration with them, we are producing a 6-cylinder and an […]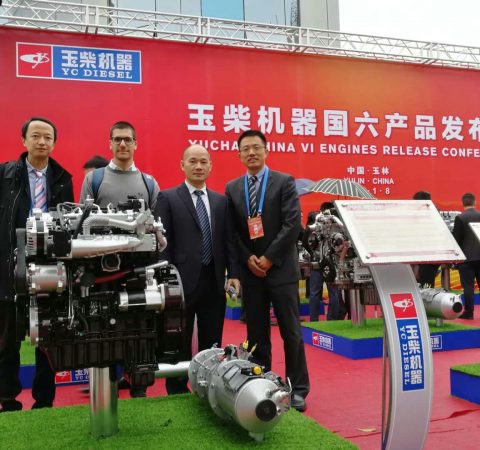 4e-consulting and China, fertile territory for the engineering company from Ferrara (Italy).
4e-consulting and China, directly from Ferrara
Paolo Patroncini, 4e-consulting managing director, said: «We are in contact with the president of Yuchai, Mr. Wu, who came to see us personally to sign new agreements. In collaboration with them, we are producing a 6-cylinder and an 8-cylinder engine, inspired by the 4-cylinder 750 cc engine for industrial road vehicles, the 4Y30, already designed by us. The unit displacement is always 750, and it is aimed at truck applications and commercial vehicles, intended for the Euro 6 Chinese market».
TALKING ABOUT CHINA. LIUGONG 60TH ANNIVERSARY
Another aspect of the relationship between 4e-consulting and China concerns Xinchai. Patroncini went on to say: «With Xinchai we have developed a 3-cylinder and a 4-cylinder engine for industrial applications, conceived for Stage 3B, which we have implemented for Stage V. We are talking about engines that are mainly used for handling materials. In fact, Xinchai has a client who is also a corporate partner, Heli, as well as Hangcha forklift, a leader in the Chinese forklifts market. For them, we have developed two compact 2.2-liter and 3-liter engines ready for Stage V. The agreement also includes the development of two super-compact 1.5- and 2-liter engines, also ready for Stage V. Up to 77 kilowatts the engines work with DPF, DOC and electric cooled EGR.  Above 77 kilowatts there is also the SCR».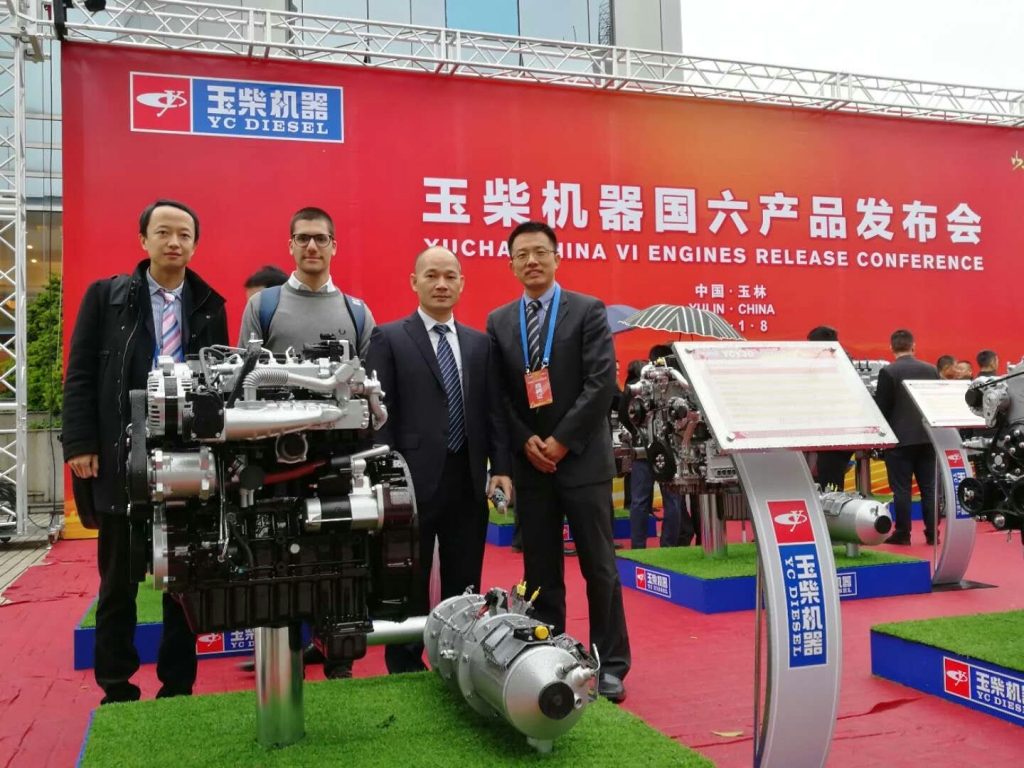 A petrol 8-cylinder engine in the water!
4e-consulting and China also means nautical environment. But this is not all. Patroncini told us about a V8 engine … petrol engine!
4E-CONSULTING AND CARRARO IBRIDO. AMONG THE FIELDS HYBRID RUNS DIESEL
«With an Asian manufacturer we are designing a petrol-powered V8 for commercial passenger ships, designed for a hybrid application. Considering our package, the application could also be a luxury boat that needs power in the starting phase, to then be able to dock in electric mode. Moreover, with less polluting emissions than diesel. Gasoline in the boating industry still has its charm».
Finally, Patrocini concludes by saying: «We are specializing in V engines».