AEM Hall of fame
How to make sense of the term 'Hall of fame'? Representing off-road equipment manufacturers and suppliers with more than 1,000 companies and more than 200 product lines in the agriculture and construction-related industry sectors worldwide, Association of Equipment Manufacturers knows how to do that. Reading the AEM official you will find some names that have […]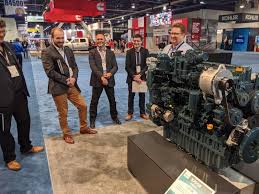 How to make sense of the term 'Hall of fame'? Representing off-road equipment manufacturers and suppliers with more than 1,000 companies and more than 200 product lines in the agriculture and construction-related industry sectors worldwide, Association of Equipment Manufacturers knows how to do that. Reading the AEM official you will find some names that have written the history of off-road OEMs. Briefly, we're talking about the First Combined AEM Hall of Fame Class Twelve Years Later. The AEM Hall of Fame traces its roots to 1993 and the not-for profit industry-wide Construction Equipment Hall of Fame initiated by Construction Equipment magazine. AEM served on the Hall of Fame Board of Directors; it took over ownership and operation in 2008, creating the AEM Hall of Fame for the off-road equipment manufacturing industry.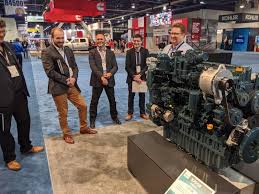 AEM Hall of fame. A dream team
And now, let's read some excerpts of the press release: «In 2001, after years of cooperation, the Milwaukee-based Construction Industry Manufacturers Association (CIMA) and the Chicago-based, agriculture-focused Equipment Manufacturer's Institute (EMI) officially combined into today's Association of Equipment Manufacturers (AEM).  Seven years later, in 2008, AEM revived their Hall of Fame, formerly a CIMA project in the 1990s.
Since 2008, the AEM Hall of Fame has honored pioneering individuals who have invented, managed, built and led the off-road equipment industry.  Demonstrating the Hall of Fame's guiding principles of Innovation, Industry Contributions, Leadership, and Corporate Citizenship, the first class inducted by the combined AEM celebrated some of the biggest names in the industry.  Today, as the Hall of Fame encourages nominations for its 2020 class, we look back at the 2008 class's contributions, and what has changed for their companies in the past twelve years.
In 2008, 33 years after taking on the chair and managing directorship at age 30 from his eponymous father, Joseph Cyril Bamford (inducted 1993), then-Sir Anthony Bamford was invited to the AEM Hall of Fame.  At the time, Bamford was recognized for being a champion of industry workforce development, and of industrial manufacturing in his native United Kingdom. 
J.I. Case's first foray into agricultural equipment was a boat trip from his native Upstate New York to Chicago, Illinois after having purchased six English, horse-powered "ground hog" grain separators, selling five of them along his way from Chicago to his intended destination, Rochester, Wisconsin. 

Ronald M. DeFeo (Terex)
What we know today as Terex Corporation would look very different were it not for Ronald M. DeFeo, who served as President and COO starting in 1993, just five years after its owner, Randolph Lenz, combined former General Motors division Terex USA with Northwest Engineering Company into Terex Corporation.
Donald V. Fites (Caterpillar)
Donald Vester Fites, now 86, took the helm of Caterpillar in 1990 after nine years as a Vice President, retiring when he reached Cat's mandatory retirement age in 1999 after 42 years under his yellow-and-black belt.  He was recognized in 2008 for his work growing the Cat engine business, his creation of Caterpillar Logistics Services, his improvements in product quality and systematic improvements to product design.  
LeRoy Hagenbuch (Philippi-Hagenbuch)
Phillippi-Hagenbuch celebrated their fiftieth anniversary in 2019, a long way from LeRoy Hagenbuch's basement where he, and partner L.B. Philippi, first started out.  A holder of more than eighty patents himself, Hagenbuch told AEM Corner "The inventor is out in the front of the crowd looking at situations and seeing solutions. But if an idea cannot be produced for commercial purposes, manufacturers will not want to make it. The goal is not just theoretical solutions, but real, workable solutions."
The AEM Hall of Fame is accepting nominations for this year's induction ceremony until June 12, 2020.