Bauma 2019 is on the way. Hatz Press conference
Bauma 2019. Ready, steady, go! Bauma 2019 has officially opened the doors. The usual crowds at the entrances testify that the appeal of the event resists. On the contrary, the organizers' expectations are for a peak in torn tickets. BAUMA SHANGHAI, INTERMAT AND SAMOTER. CONSTRUCTION WORLD IN A GLANCE  HATZ E1 TECHNOLOGY, STAGE V AND THE […]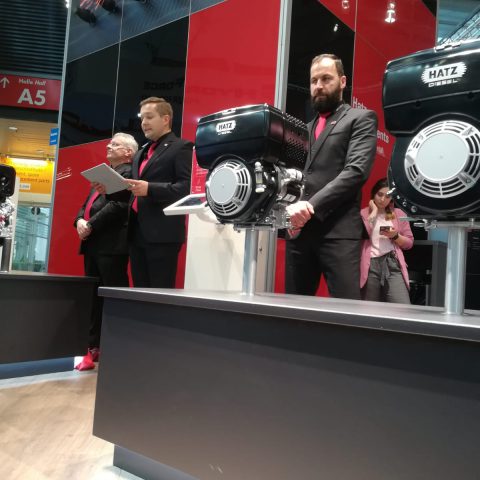 Bauma 2019. Ready, steady, go!
Bauma 2019 has officially opened the doors. The usual crowds at the entrances testify that the appeal of the event resists. On the contrary, the organizers' expectations are for a peak in torn tickets.
BAUMA SHANGHAI, INTERMAT AND SAMOTER. CONSTRUCTION WORLD IN A GLANCE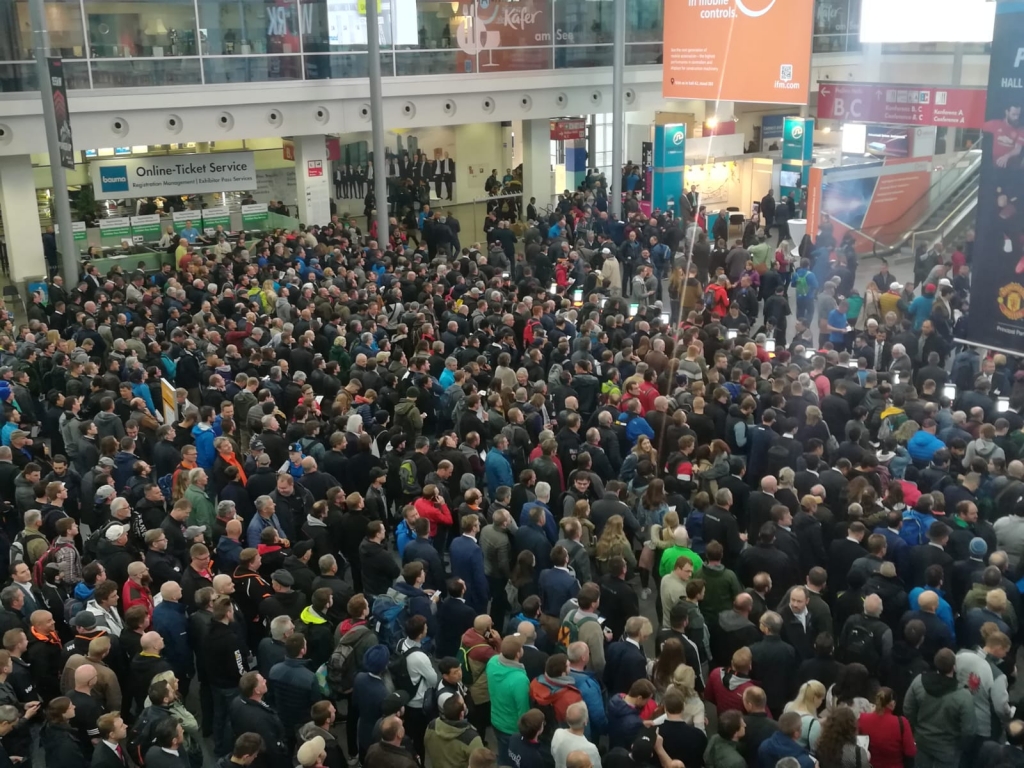 HATZ E1 TECHNOLOGY, STAGE V AND THE FIRST PRESSE EVENT FROM BAUMA
At 10 o clock on the Monday morning of Bauma 2019 Hatz pulled the trigger of an intensive series of press event. Stage V in Ruhstorf has been a reality for some time now.
HATZ AND STAGE V, AN HAPPY COUPLE…
Under the spotlight the E1 Technology. That's how Hatz comments itself: "With its E1 technology, Hatz enables light equipment, mobile lighting towers or generators, for example, to be propelled into the era of the Internet of Things (IoT). The preconditions for digital solutions in this equipment class are thus achieved for the first time. With the technological basis, the phase of solution adaptation to the needs of machine manufacturers and owners as well as the international service organization begins at Bauma". «In all these developments (editor's note: the flat seat injector, the first diesel engine made of light metal, etc) the quality and ease of handling of the engines are harmonised with the needs of the customer and the user. With our new E1 technology, Hatz offers the platform for the next logical step, for the first time integrating machines with small engines into the advancing world of digitisation», says Bernhard Richter-Schützeneder, Director Sales and Marketing at Hatz.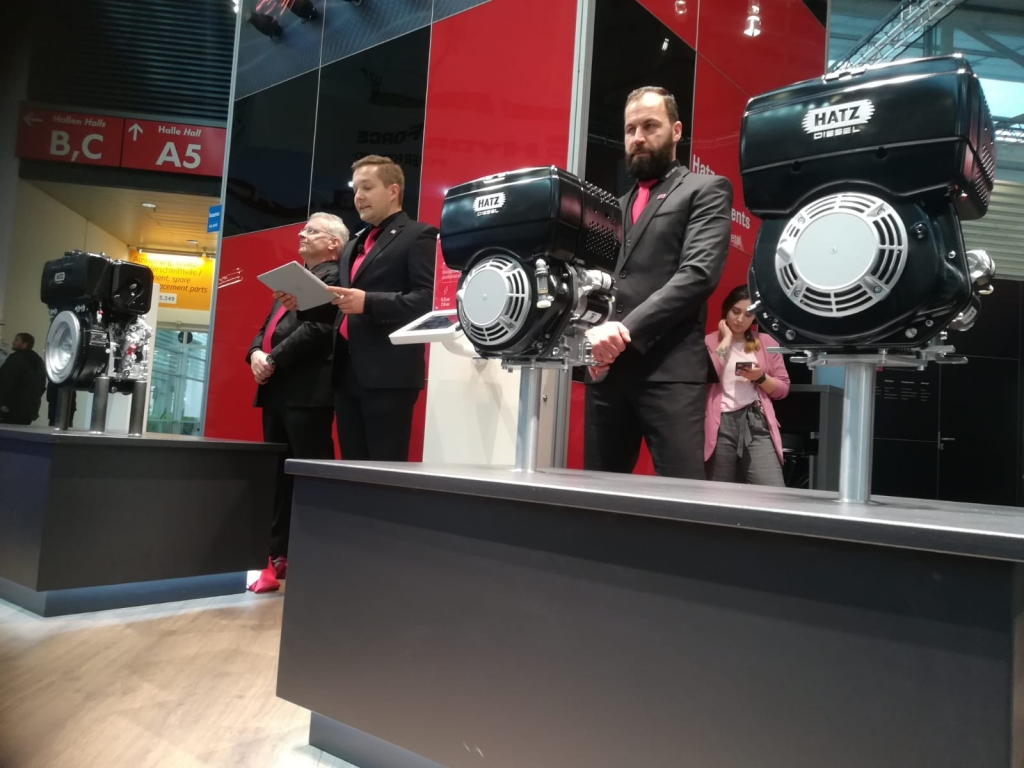 Talking about Diesel engines at Bauma 2019 means also to approach topics as predictive maintenance, remote control, cybersecurity. Hatz HDS2 for electronically regulated engines is the Hatz solution for maintenance and diagnostics, including repair and troubleshooting instructions.
Is the common rail a contradiction for an engine that has only one cylinder?
Hatz solved the paradox with the aforementioned E1 system, which relies on a completely electronic system. The powers are now at 4.5, 8 and 11 kilowatts. This is a revolutionary event that allows single cylinder engine to aspire to the downsizing for hybrid groups. We found an example in the outside area of the Bauma, with a light tower, the ED Hybrid concept, equipped with the 1B30E and a modular battery pack, to increase the electric autonomy.
Another advantage of the electronic control is its traceability, which discourages tampering and theft attempts, as well as facilitating the remote control of applications that work stand-alone, such as tower lights, without the direct control of an operator.