Caterpillar and its "family" at Bauma Munich 2019
At Bauma Munich of this year, Caterpillar Stage V engines made their appereance Caterpillar has developed a full line of Stage V industrial engines that can cover ranges between 6 and 1566 kW.  «With more than a billion hours' of real-world, off-highway experience with diesel particulate filter (DPF) technologies at Stage IV, we're extremely confident […]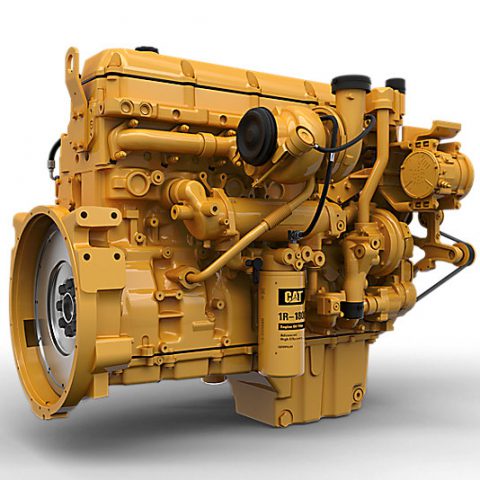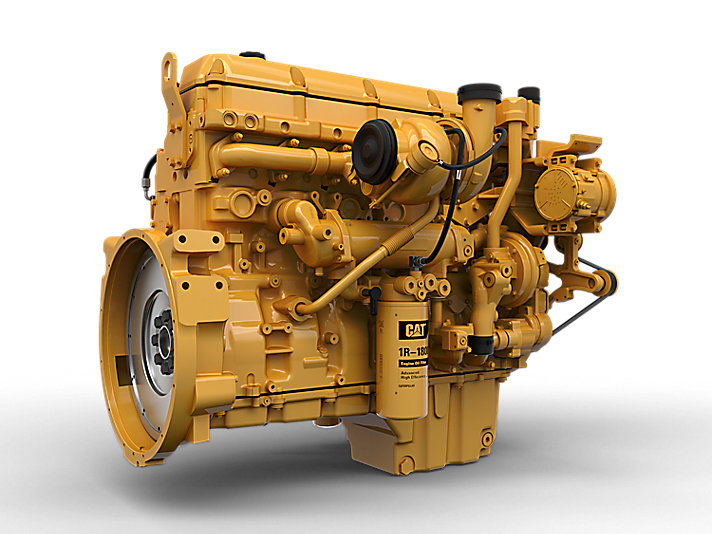 At Bauma Munich of this year, Caterpillar Stage V engines made their appereance
Caterpillar has developed a full line of Stage V industrial engines that can cover ranges between 6 and 1566 kW.  «With more than a billion hours' of real-world, off-highway experience with diesel particulate filter (DPF) technologies at Stage IV, we're extremely confident in the reliability and durability of our new Stage V engines. Furthermore, customers will see up to 20 percent increases in power density across our Stage V lineup,» said Steve Ferguson, Vice President Industrial Power Systems.
The Stage V lineup at Bauma included the powerful C2.2 which delivers 55 kW and the new C3.6 platform, a modular 4-cylinder with an output of 100 kW which can deliver quiet power in a compact, flexible package that reduces installation complexity.
The Cat C4.4 engine is ideal for equipment manufacturers who are looking to downsize and with Caterpillar's aftertreatment, it allows machine manufacturers to remove significant cost and complexity from their installation. The 4-cylinder, 4.4-liter engine is available in multiple power ratings from 82 kW to 150 kW with peak torque reaching 825 Nm.
Continued technology advancements mean the new engine offers significant machine productivity benefits with 15 percent increase in power, 10 percent more torque and 5-10 percent reduction in fuel consumption. The C4.4 includes aftertreatment upgrades to ensure transparent regeneration so machine performance is not impacted, delivering a service free system and maximum uptime.
The new C13B and various upgrades
At its debut, the C13B, shown as an industrial power unit (IPU) – a plug-and-play solution that minimizes machine design, validation and installation costs. Building on a reliable 12.5 liter core with over 123 million off-highway field hours, the engine is available in multiple power ratings from 340 kW to 430 kW with peak torque reaching 2634 Nm. The C13B delivers 20 percent more power, 19 percent more torque and the aftertreatment is 65 percent smaller than Stage IV, enabling machine manufacturers to downsize their engine platforms, lower installation costs and maximize uptime.
In the newly regulated power category above 560 kW, the C18, C27 and C32 offer power ratings from 563–839 kW and meet Stage V emissions with only a diesel oxidation catalyst (DOC) aftertreatment. The C18 is dual certified to Stage V and U.S. EPA Tier 4 Final without the need for a diesel exhaust fluid (DEF) system.
Platform upgrades to increase power density have also been made to the C7.1 and C9.3B. First introduced at Bauma Munich 2016, the C9.3B is now ready for Stage V and has been in production for over a year, offering 19 percent more power and 21 percent more torque while reducing system weight by 12 percent.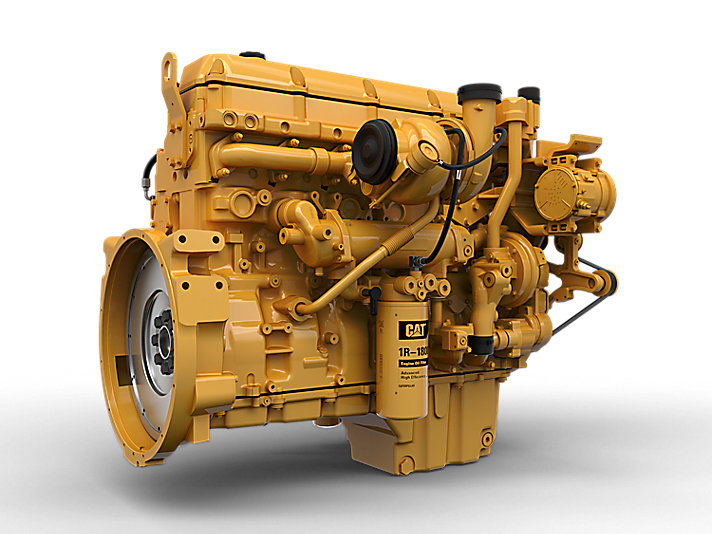 Widest-ever range of Cat equipment, technology and service on display
Caterpillar showcased more equipment, technology and services than ever before at Bauma 2019. The expansive Caterpillar display featured diverse product lines with new offerings, as well as an interactive display of the company's enhanced services.
Ramin Younessi, Caterpillar's Construction Industries Group President, said: «Cat construction machines come with more automation, integrated technology and digital solutions that enable customers to focus on their most important task: running their businesses. We are working to significantly decrease owning and operating costs while increasing power density and the use of alternative fuels, maximizing the efficiency of power systems, and expanding electrification in our product lines. We want to ensure our customers are successful with Caterpillar solutions».
CAT GRADE WITH 3D AND REMOTE SERVICES
Caterpillar's exhibit at bauma included:
Next Generation Cat machines offering functions such as Grade, Payload, Detect and Command that maximize production, reduce costs and improve safety. The world's first high-drive electric drive dozer, the D6 XE; offering up to 35 percent better fuel efficiency than its D6T predecessor. A concept 906 fully electric zero-emission compact wheel loader, powered by a lithium-ion battery with an electric drivetrain.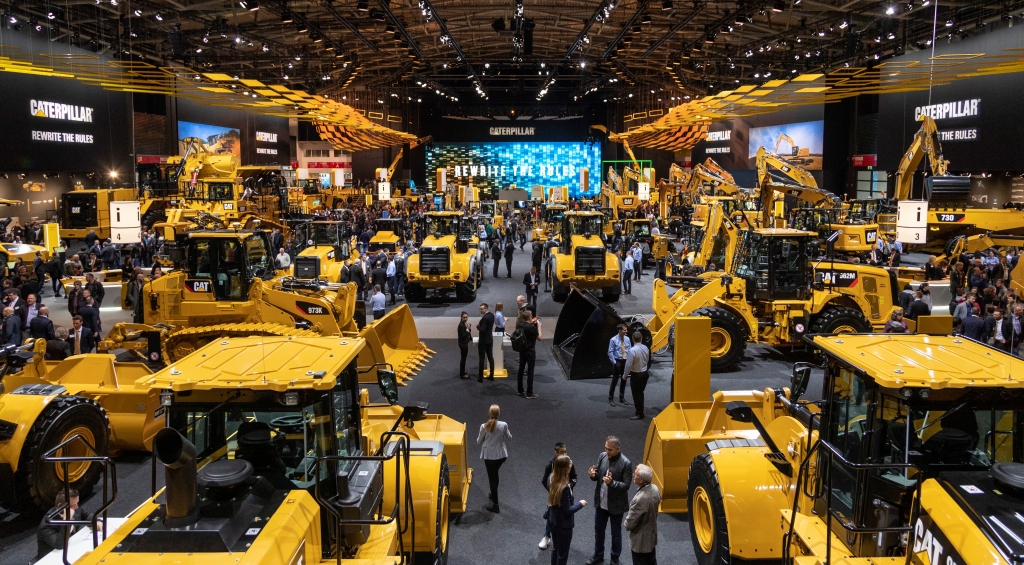 The 988K XE, Caterpillar's first diesel/electric-drive wheel loader, which dramatically improves fuel efficiency and productivity. Eight new Cat Next Generation mini hydraulic excavator models designed to provide customers exceptional performance, versatility, affordability, safety, and operator convenience by adding industry-first standard features such as joystick steering (Stick Steer) for 1-to-10-ton class machines. Three new Cat Next Generation excavators, including the 330 and 336, are equipped with integrated Cat technology that can increase operating efficiency up to 45 percent, compared with conventional grading operations, and can enhance fuel efficiency as much as 20 percent, compared with predecessor models.
Damien Giraud, vice president of Global Aftermarket Solutions Division, added: «Beyond core product offerings, customers also have a choice of services that best fit their individual needs and budgets. Services range from new aftermarket products to service agreements, and full-fleet tracking through the new Cat App, the industry's first mobile app designed to track critical machine operating data from the field».
In total, Caterpillar displayed 64 machines, 20 of them new introductions, a large selection of work tools and a full slate of dealer-delivered support services.