At Cummins, Stage V progress never stops
Stage V progress continues to be a key focus for Cummins Looking to this year's Bauma (8-14 April), Cummins will celebrate its centenary year with a presence focused on Stage V while looking forward to the progress of future technologies like electrification and connectivity. The aim is to let everyone know that Cummins' product evolution […]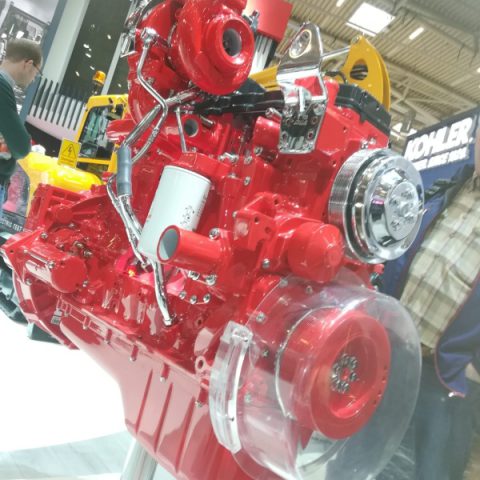 Stage V progress continues to be a key focus for Cummins
Looking to this year's Bauma (8-14 April), Cummins will celebrate its centenary year with a presence focused on Stage V while looking forward to the progress of future technologies like electrification and connectivity. The aim is to let everyone know that Cummins' product evolution will never stop. In particular, Alexei Ustinov, vice president Off-Highway Engine Business said: «Since unveiling our Stage V construction engines at Bauma 2016, we have made great progress and are in production with all engine models from F3.8 to X15. We have over 200 machine installations completed or in progress, which is more than at Stage IV, and our customers benefitting from key product updates that deliver more with less. We are developing alternate power capability such as hybrid, electric and fuel cells, however Stage V remains a key part of our plan».
At Bauma 2019, Cummins will, of course, present its Stage V technology. Capable of delivering more power and torque, while also being less complex and easier to install. This offers OEMs the ability to increase machine capability. The B6.7, that will make its appereance at Bauma, offers 30% higher torque than Stage IV with 243 kW of power output. More than able to replace engines of higher displacement with no impact on machine operation.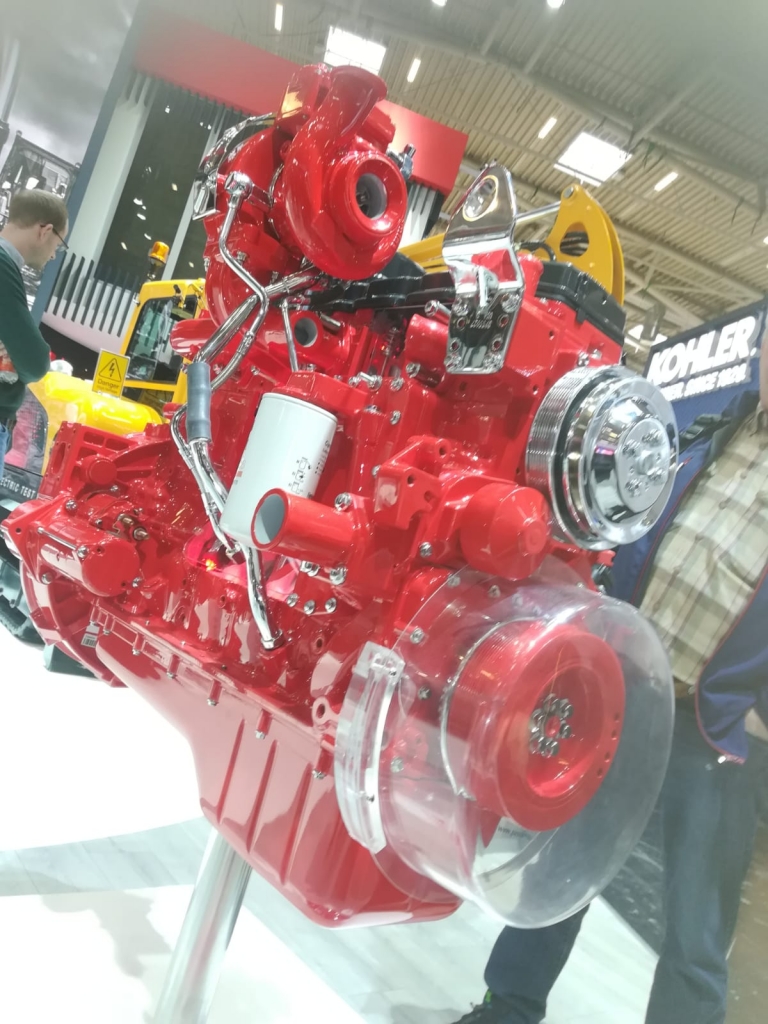 The best in class (in the range between 3.4 and 3.8 liters displacement Diesel engines) Cummins Stage V F3.8 power unit will also be there. Delivered as a complete and ready-made power package, it comprises an engine, Single Module aftertreatment, radiator and cooling system, as well as auxiliaries such as mounting feet, hoses and an air cleaner. The unit is more than 70% pre-approved for installation, reducing customers' time and resources for integration. Stage V engines and power units are available from 75 to 503 kW.
CUMMINS THINKS ELECTRIC TOO. PRESENT IS THE DOORSTEP OF THE NEAR FUTURE
There's news for the mining sector too
It's not a secret that Stage V regulation also impacts engines above 560kW. This is why, at Bauma, Cummins will also bring the new QSK60 Stage V engine. Part of the 55-2125 kW mining line up, the QSK60 is available from 1398 to 2125 kW for excavator and dump truck use, with a durability of close to 4.2 million litres (1.1 million US gallons to overhaul).
A redesigned power cylinder, wastegate turbocharging and crankcase breather system work together to keep particulate matter below the Stage V levels. The modular SCR system is the weapon of choice against NOx emissions. There are also an integrated decomposition chamber and Cummins' airless dosing system, focused on lasting for the whole life of the engine.
The two-stage QSK60 engine features a simplified air handling configuration using Cummins turbochargers with intercoolers to achieve an altitude capability of over 3,500 m with easy access to the top end for servicing.
Alexei Ustinov added: «Cummins Tier 4 Final combustion and emission technology solution for North America allowed us to meet Stage V with minimal OEM impact. Using proven SCR technology with the renowned reliability and durability of the QSK range means customer can select Cummins with no concerns».
G-Drives are a new addition to Cummins' Stage V family
Bauma 2019 is going to be the perfect location for Cummins to celebrate its 100th anniversary. Visitors getting to stand A4.325 will see where it all started, with the company's first engine known as the HVID on display to showcase this century of engine innovation.
On this matter, Alexei Ustinov, said: «Our centenary theme is 'challenging the impossible' reflecting the spirit of innovation of our founder Clessie Cummins which lives on today in our current employees. Throughout the 100 years Cummins has proven its dependability to our customers by developing market leading products, and we will continue to do this into our second century».
ANOTHER REASON TO CELEBRATE? TWO MILLIONTH ENGINE AT JAMESTOWN ENGINE PLANT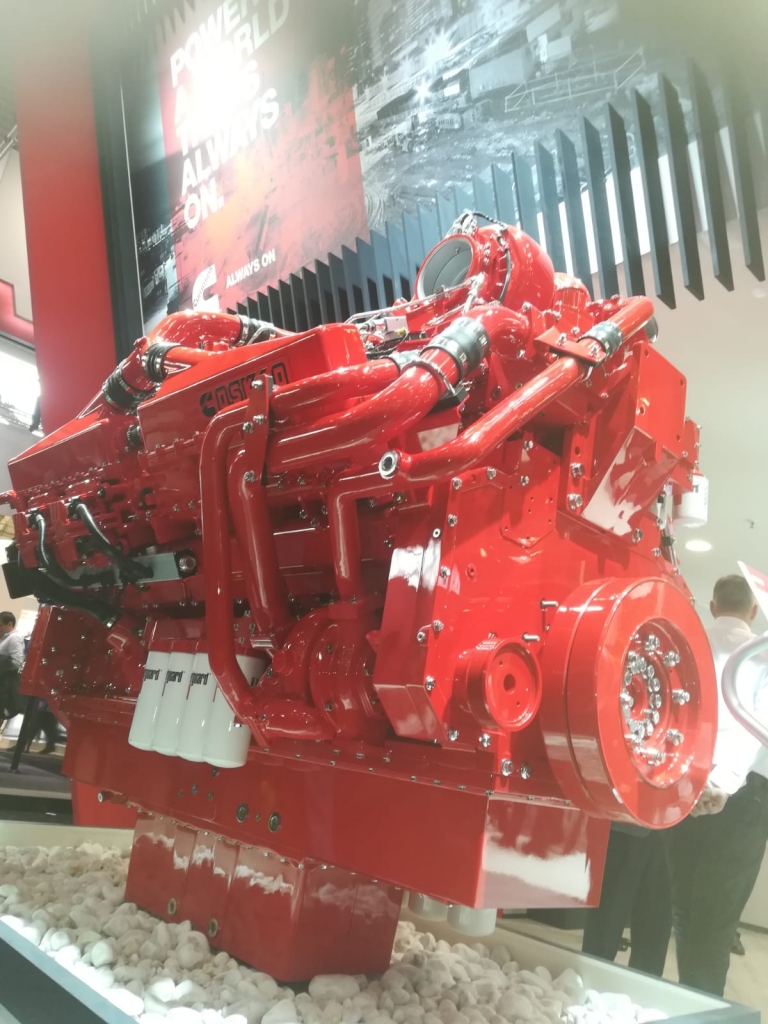 To mirror this spirit of innovation, Cummins announced the availability of fixed speed G-Drive Stage V engines for Bauma. The benefits seen with the variable speed Stage V engines of higher power density and reduced complexity, thanks to the removal of EGR and by using a simpler aftertreatment system, have been carried over, with further optimisation for generator set use.
«The increased power capability could offer downsizing opportunities with easier installation to GOEM customers,» concluded Ustinov. Initially B6.7 and L9 stand-by and prime power ratings at 50 and 60 Hz will be available, with other engines to follow later on.
Here's a look at the B6.7 and L9 G-Drive ratings: