Deutz results: growth in the third quarter of 2023
Deutz is maintaining its growth trajectory and can look back on a successful third quarter, with revenue rising by 11 percent and adjusted EBIT climbing by around 30 percent to approximately €30 million.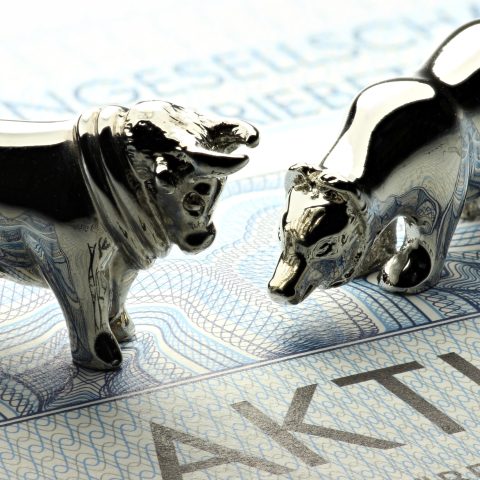 Deutz is maintaining its growth trajectory and can look back on a successful third quarter, with revenue rising by 11 percent and adjusted EBIT climbing by around 30 percent to approximately €30 million. In the first three quarters of this year, the drive manufacturer increased its revenue by around 10 percent, while adjusted EBIT advanced by around 40 percent to almost €93 million. The significant improvement in profitability can be seen from the growth of the EBIT margin before exceptional items from 4.7 percent to 6.0 percent.
Read also: Deutz: jump in profits in the first half of 2023. 
"The strong results for the third quarter show that we are operating on an increasingly profitable basis as we forge ahead with the implementation of our Dual+ strategy. This has enabled us to raise our full-year guidance for the adjusted EBIT margin from around 5 percent to an anticipated range of between 5.3 percent and 5.8 percent. The improved performance of the Classic business – illustrated by a jump in the adjusted EBIT margin to 8.8 percent – enables us to finance both the expansion of our service business and the establishment of our green product portfolio while continuing to achieve profitable growth," says Deutz CEO Sebastian C. Schulte.
Commenting on the Group's order situation, Deutz CFO Timo Krutoff adds: "Our new orders held steady in the third quarter, bucking the wider market trend. Pre-order effects in 2022 led to a year-on-year fall in new orders over the first three quarters of 2023 but, given the healthy level of orders on hand, we are nevertheless optimistic about the final quarter of the year and are confirming our revenue guidance of around €2.1 billion."
The ongoing implementation of the Dual+ strategy is delivering tangible success, and not simply from an operational perspective. In the Green segment, Deutz took its first volume production order for 100 hydrogen gensets from China. CEO Schulte: "The first volume production order for our new hydrogen-powered gensets represents a major strategic milestone in many regards. It shows that we can offer products that meet market demand also outside our existing drive portfolio. It will allow us, and our customer, to gain invaluable experience with this pioneering technology. And looking forward, it brings us another step closer to becoming climate-neutral."
The gensets will initially be powered by gray hydrogen, which is a by-product of industrial processes. This can reduce carbon emissions by up to 800 tonnes per year per genset compared with conventional electricity generation. These gensets are already creating a hydrogen technology infrastructure, which at a later point in time will be able to switch to using climate-neutral green hydrogen. Volume production of Deutz hydrogen engines for stationary applications is scheduled to begin at Deutz's Cologne-Porz site at the end of 2024.
The Company is also continuing to systematically implement the organizational changes in the Green segment that were initiated during the summer. These changes are primarily aimed at grouping together the development and sales activities relating to alternative drives in order to maintain an even sharper focus on the needs of the market and customers. The strategic realignment also affects the investment in Deutz subsidiary Torqeedo, which focuses on electric boat drives. Deutz is currently in advanced sales negotiations with a number of prospective buyers. The transaction is expected to be completed next year.
Furthermore, the Company has made progress with the global expansion of the service and parts business, the 'plus' in its Dual+ strategy. The acquisition of the Scandinavian Diesel Motor Nordic Group, which was completed at the start of October, represents another key milestone in the transition from traditional engine manufacturer to provider of on-highway and off-highway solutions. The revenue of the highly profitable service business grew by 7.2 percent to €360.5 million in the first three quarters of this year. The service business thus accounted for around 23 percent of consolidated revenue and now constitutes the second-largest area of business in terms of revenue.
Click here to read the full report.