Diemax, proudly 'orange'
The Dutch manufacturer Diemax truly played home-field at Mets 2019. We talked about the Dutch trade fair in this post. Already two years ago we saw the 12-cylinder model with power from 388 kilowatts at 4,000 rpm and 447 kW at 4,500 rpm, designed specifically for marine applications. During last year's edition, while waiting for […]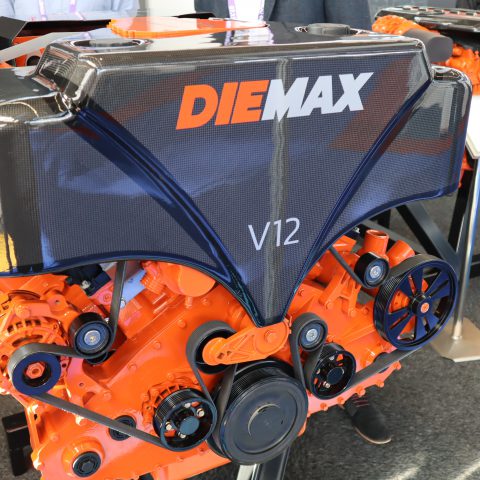 The Dutch manufacturer Diemax truly played home-field at Mets 2019. We talked about the Dutch trade fair in this post. Already two years ago we saw the 12-cylinder model with power from 388 kilowatts at 4,000 rpm and 447 kW at 4,500 rpm, designed specifically for marine applications. During last year's edition, while waiting for the orange engines to really face the European market, there were two models on display. In addition to the already mentioned 12-cylinder, here is also the in-line 6-cylinder, available in the same monoblock with three different power ratings, from 147, 169 and 198 kilowatts at 4,000 rpm, with a dry weight of 232 kg.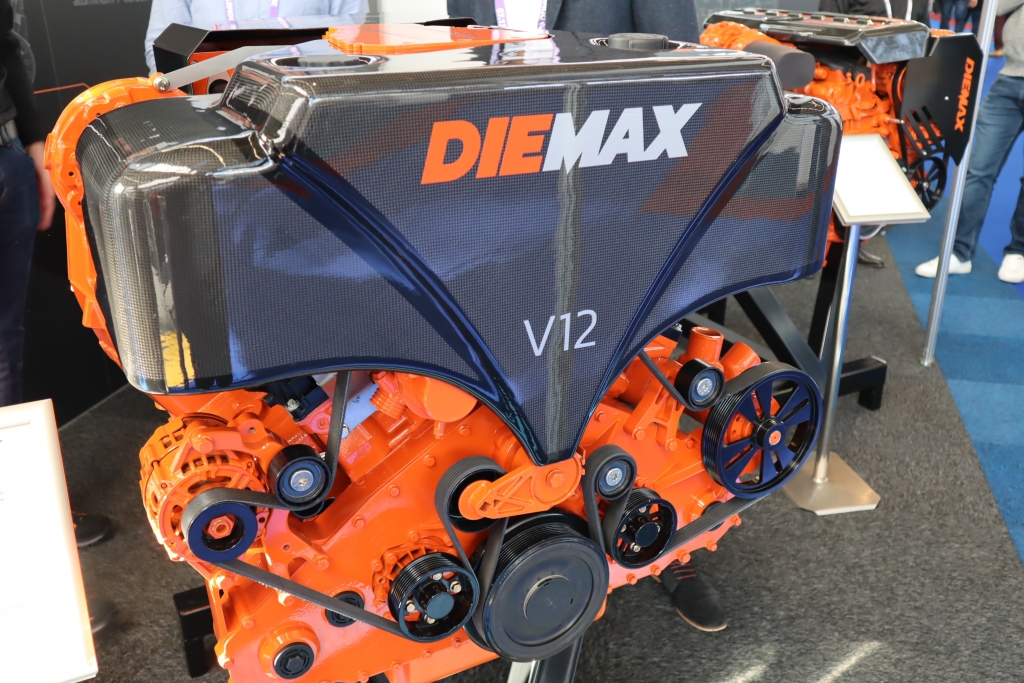 In Amsterdam we had a chat with Gert van den Brink, CEO of Diemax, who gave us an overview of the young company, born only in 2014.
Engines thought for marine applications
«One of our main peculiarities is that we design our engines specifically for marine applications, engineering the individual parts with an overall goal in mind. We are truly aware of the needs of pleasure craft builders and we know that reducing weight and space requirements, for example, are very important needs», the CEO told us.
Diemax: the company's projects for 2020
«The year 2020 will be a very important year for us: we have already started some durability tests with at least 500 hours in a static way and we will perform at least 1000 hours of real tests, then on ships.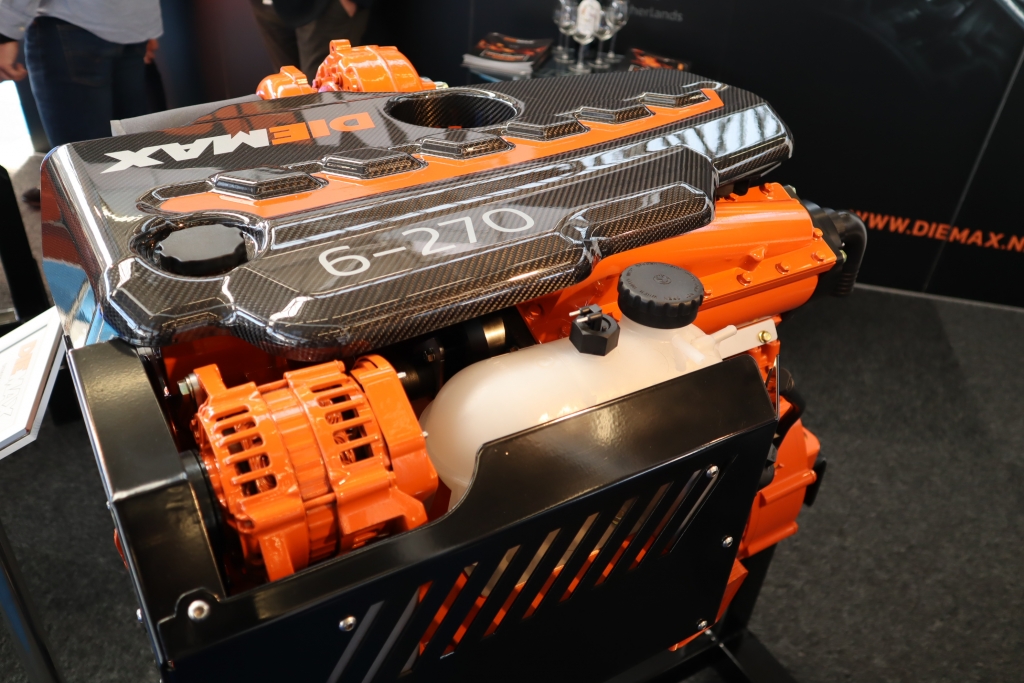 We will start our emission tests for certifications. That will be in the middle of next year. We foresee to finish our emission tests in Q3 and in the start of Q4 we'll have the start of production. We will start with marketing in the Netherlands, but we want to expand it globally».