Dressta and LiuGong at Bauma Munich 2019
Dressta and LiuGong. 6 new machines at Bauma Munich Dressta and LiuGong will showcase a 20-machine line up of equipment ready for the toughest conditions. In particular, this line-up will serve mining, quarry and aggregate, demolition, material handling, utilities, landscaping, road and highway and agriculture sectors. The six new machines include: wheel loaders, excavators, a […]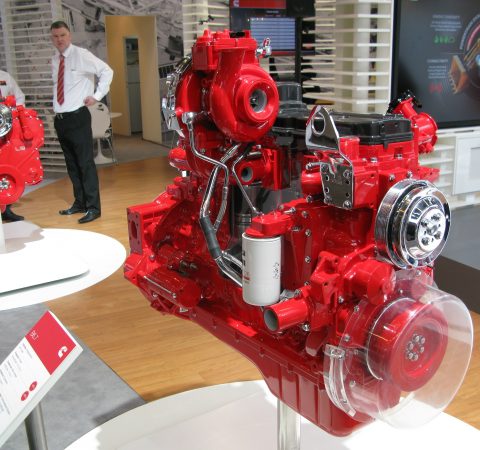 Dressta and LiuGong. 6 new machines at Bauma Munich
Dressta and LiuGong will showcase a 20-machine line up of equipment ready for the toughest conditions. In particular, this line-up will serve mining, quarry and aggregate, demolition, material handling, utilities, landscaping, road and highway and agriculture sectors. The six new machines include: wheel loaders, excavators, a motor grader, a forklift and two new dozers from Dressta.
LiuGong and Dressta will focus their communication aim at Bauma to "listen" rather than "speak". In fact, they want to use this opportunity to generate real customer feedback for their products and services and gain insight into what customers really need for tomorrow.
909 ECR compact radius excavator
The new 909 ECR is an example of LiuGong's customer centric approach. Designed in close co-operation with UK plant hire customers, this compact radius machine is new from the ground up and aims to fill a gap in the UK's rapidly growing rental market. Also, the 909 ECR is a highly versatile tool carrier enabling it to use a wide variety of attachments, ranging from buckets to hammers, in road and inner-city applications. Max net power: 44 kW at 2,200 rpm. Operating weight: 8,900 kg
950 demolition excavator
This machine is the result of a close collaboration with Kocurek UK. Positive customer feedback focuses on the machine's stability and stronger 30 m long reach boom which allows the 950 to punch well above its weight. The design of the attachment group also allows changing of standard equipment to high reach equipment and vice-versa in 30 minutes or less. Greater reach and the ability to handle heavy weight attachments ensures that the 950 gets the job done faster. On the front window of the cab we find a screen with 5-layer laminated glass. Same for the roof glass. The front and roof glass are then butt joined to the front screen to give high upward vision. Max net power: 282 kW at 2,100 rpm. Operating weight: 64,320 kg.
848H wheel loader ergo transmission
Versatility is a key demand for customers operating in waste and recycling applications. The 848H with new Ergo transmission delivers multi-tool flexibility with maximum power, minimum emissions and a safe and comfortable operator environment. The new Cummins QSB6.7 combined with a wet axel and a 5-speed transmission, with a lock-up clutch torque converter as standard, complies with Stage 4 regulations without compromising on power. Advanced load sensing hydraulics and auto shift transmission ensure rapid cycle times. Productivity is further enhanced by LiuGong's quick coupler which enables fast and easy swapping of attachments. Rated power: 129.2 kW at 2,100 rpm. Operating weight: 15,500 kg.
Stage V 856H wheel loader
With a new Stage V engine, the 856H brings LiuGong's performance capability to more customers in material handling and aggregate preparation. Carrying and V cycle speeds are consistently high owing to the 856H's Stage V engine, wet axel, 5-speed transmission and standard lock-up clutch torque converter.  Also, an ergonomical joystick enhances the operator comfort and increases total productivity. Silicone oil shock absorbers improve the ride quality over the roughest terrain and help prevent material spillage. Rated power: 168 kW at 2,000 rpm. Operating weight: 21,200 kg.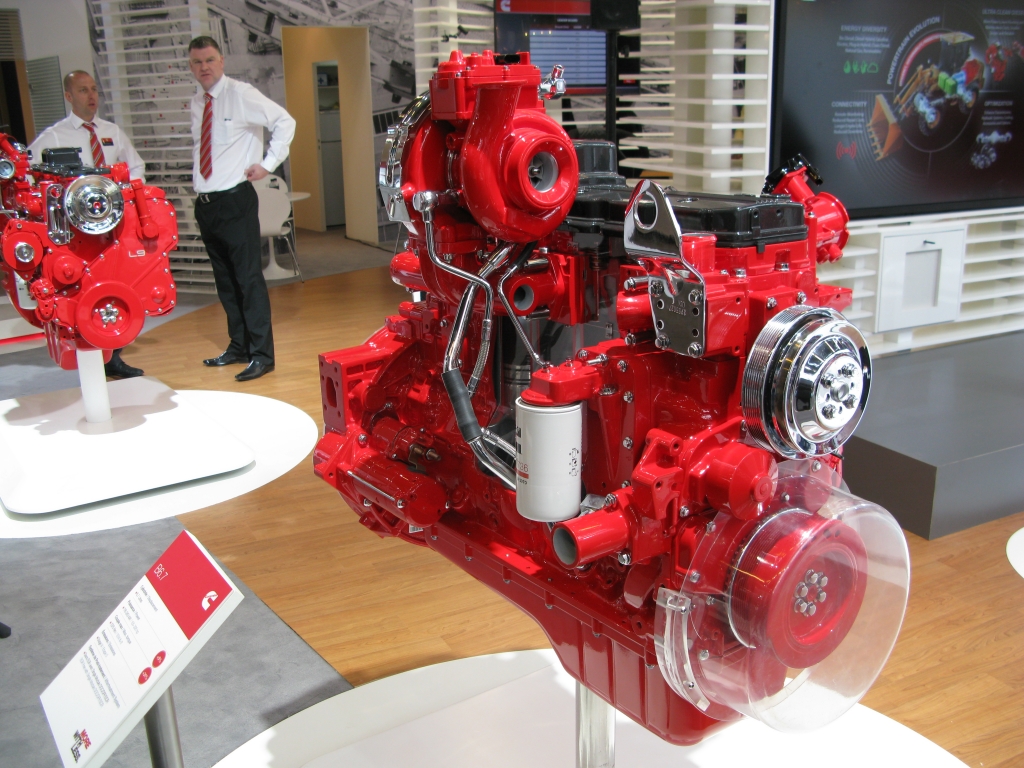 890H wheel loader for European market
For customer applications which require heavy lifting, the 890H delivers more power for less consumption. In particular, the Cummins QSG 12 turbocharged Stage 4 engine is there to develop more power at low speed, maximizing torque output. The power shift transmission and load sensing hydraulics combine to deliver superior breakout force with speed and agility. The 890H also features driver safety and comfort improvements including dust filtration. Max gross power: 276 kW at 2,100 rpm. Operating weight: 30,800 kg.
4180D motor grader
The new 4180D motor grader is a completely new machine. In particular, the UK industrial design team worked in close cooperation with customers and operators to rethink the traditional grader. The resulting machine has a 324° panoramic visibility and a 5 post cab with a single C-pillar. New impact resistant materials also provide better weight distribution and increase recyclability. Max net power: 142 kW at 2,200 rpm. Operating weight: 15,500 kg.
LIUGONG 60TH ANNIVERSARY AND ALSO 400,000+ LOADERS
2016A-T electric forklift
In customer clinics, operators asked for a machine which would help them improve their day-to-day working. LiuGong answered with a machine that can give 15% more working space. Access for routine maintenance has also been improved via a 90° opening hood. The powertrain uses new and high quality components.
Stage V TD-15 dozer
The TD-15 is a completely new machine which benefits from a Stage V powertrain and aims to offer maximum versatility through a wide choice of frame structures and blades. In particular, new load sensing steering provides more precise blade and ripper control and reduces fuel consumption up to 10%. Also, access for routine maintenance is easier to ensure the uptime and efficiency of the machine. Max net power: 159 kW at 2000 rpm. Operating weight: 20,760 kg.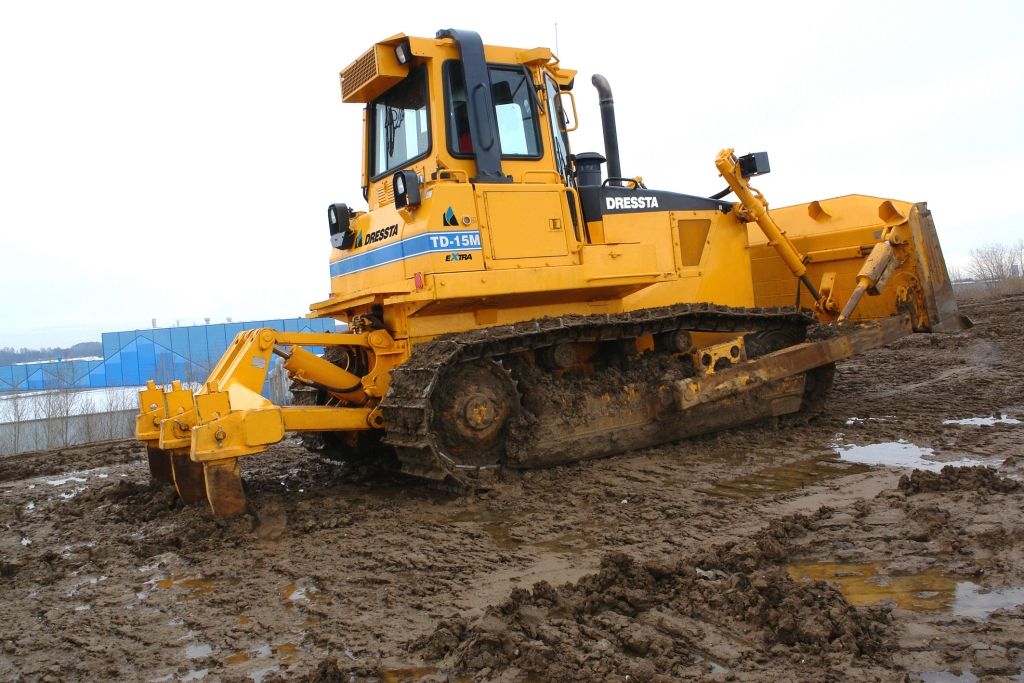 TD-25 dozer
As with the TD-15, this is a completely new machine in which visibility and safety have been greatly improved with 30% more glass in the cab and the inclusion of rear cameras. Also, a new Bogie undercarriage design delivers a unique comfort for operator. Moreover, special attention went to the operational ergonomics to improve efficiency and reduce fatigue. Improvements in the suspension and hydraulics reduce noise and vibration. Max net power: 246 kW at 2000 rpm. Operating weight: 41,250 kg.
The strategy for the future is: keep answering customers calls
Speaking about the company's strategy, Howard Dale, Chairman of LiuGong Europe and Dressta, said: «I feel confident that we can continue to build close and meaningful relationships with our customers. Also, I believe that genuinely listening and acting on customer feedback is differentiating our products and our services and will remain at the heart of everything we do». In particular, LiuGong's strategy focuses on 3 areas: globalization, total solutions and total intelligence.
LiuGong's global expansion has encompassed 3 levels of internationalization: overseas trading; dealers and subsidiaries; manufacturing base and mergers and acquisitions. LiuGong's network consists of more than 300 dealers in over 100 countries. As of September 2018, sales revenues reached 13.47 Billion RMB representing a 54.69% year-on-year rise.
Focusing on total solutions, LiuGong currently provides a full line of machines and a comprehensive array of attachments, parts and service and aftersales solutions. Howard Dale explained Liugong's idea: «By talking and listening to customers we have started to identify new and value adding services which will take our service offer beyond the conventional. At bauma, in particular, we will be actively listening and exploring these exciting concepts with customers».
Total intelligence is the 3rd focus area in LiuGong's strategy, with the company investing up to 4% of its annual operating income in product and technology research and development.
With R&D centres in the UK, USA, India, Poland and China, LiuGong aims to develop intelligent machines. In particular, LiuGong has already successfully launched its first intelligent remote-control wheel loader with an intelligent shoveling system that senses material penetration.