The 'spider-men' from Euromach. The words of Alfredo Calzoni
From cranes to spider excavators. This is the context that led the Italian Cormach, active since 1960 to create the spin-off company Euromach, specialized, since 1977, in the production of spider excavators. But what do we mean by "spider"? From Montichiari, the city where Euromach is based, over 3000 spiders have been assembled and distributed […]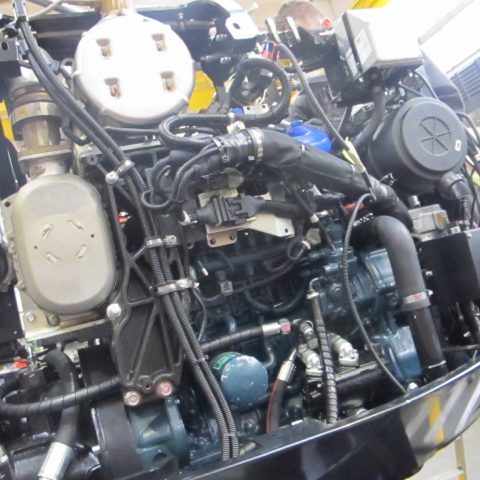 From cranes to spider excavators. This is the context that led the Italian Cormach, active since 1960 to create the spin-off company Euromach, specialized, since 1977, in the production of spider excavators. But what do we mean by "spider"? From Montichiari, the city where Euromach is based, over 3000 spiders have been assembled and distributed around the world. Alfredo Calzoni, Plant Manager, shared some valuable information with us on the matter.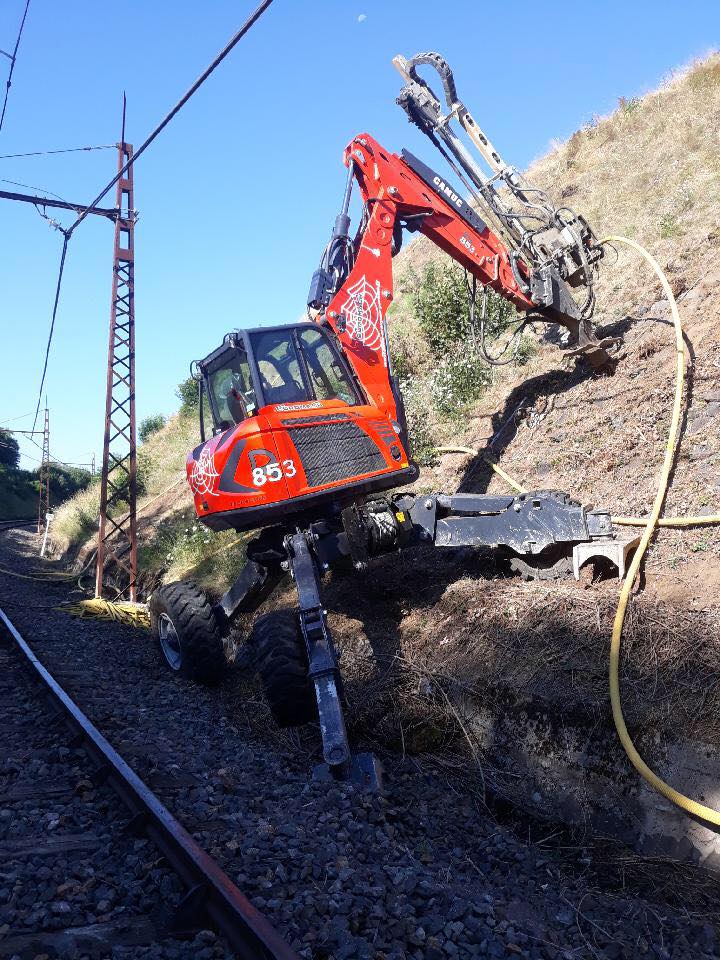 This type of excavator knows no limits of use. Designed for mountain dwellings, it has quickly found application in every inaccessible area. In fact, it works perfectly on steep terrain, like marshy areas.
Who collaborates with you in this work?
Kubota has been our partner for over twenty years. We added John Deere to the Japanese engines, making our choice on the basis of displacement and power. Up to 84.5 kilowatts (115 horsepower), at 3.8 liters, the choice lies with Kubota, above that there is John Deere, with its 4.5 and 6.8 liters.
Based on what criteria did you choose this direction?
At the time we chose Kubota for three main reasons: compactness, reliability and diffusion. Reliability and brand recognition are the main factors in choosing our suppliers. These criteria also apply to the Bosch Rexroth hydraulics, the Bonfiglioli gearboxes and the Poclain rotation reducer. The same principle also convinced us to choose John Deere.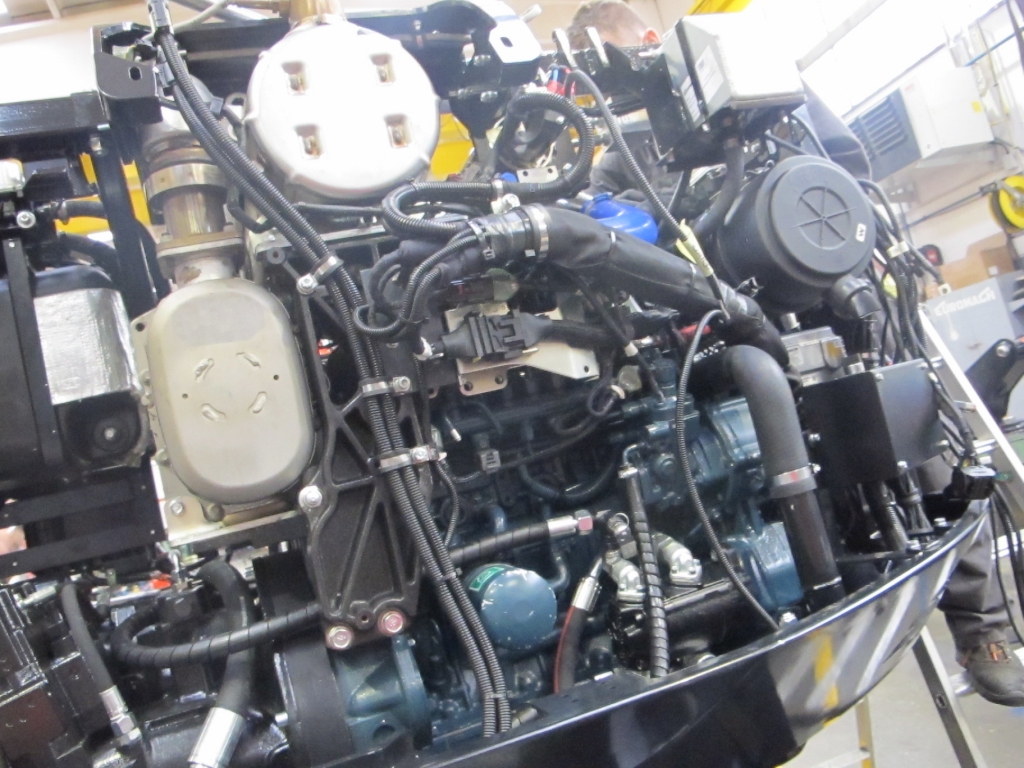 What are the most popular engines?
Surely the one on the best-selling machine, the Kubota V3008. We also have the 17.6 kW D1105, the 31.3 kW V1505, the 49.2 kW V2607, the 55.4 kW V3307 and, of course, the 74 and 85 kW V3800. From John Deere we have the 4045Hf with outputs of 103 and 127 kW and the 198 kW 6068Hf.
What are the qualities required for your engines?
As far as traditional excavators are concerned, the power-to-weight ratio is extremely important, because it requires a lot of power for the machine to climb properly. The shared goal with the final users is to optimize consumption. In fact, we calibrate the engines at 2,000 rpm. A more flat torque curve is better for everyone.
Who are the operators and markets you address?
Euromach mainly deals with contractors. In particular, the main market is that of the Alps, between countries like Italy, Switzerland and Austria, with niches in Australia and the Far East. In fact, we have recently received a large order for Asian markets.
Alternatives in sight?
Research and development on such a customized product with marginal volumes would involve too high costs. Diesel remains the main choice.