Fabio Buzzi: a story of passion and success
«Given my old age, I'm a pilot to lose.» These are the words that Fabio Buzzi uttered on the eve of the attempt to surpass himself, putting his signature at the bottom of that record a little over a year ago, in the familiar scenery of Lake Como, which will remain imprinted in his epitaph. […]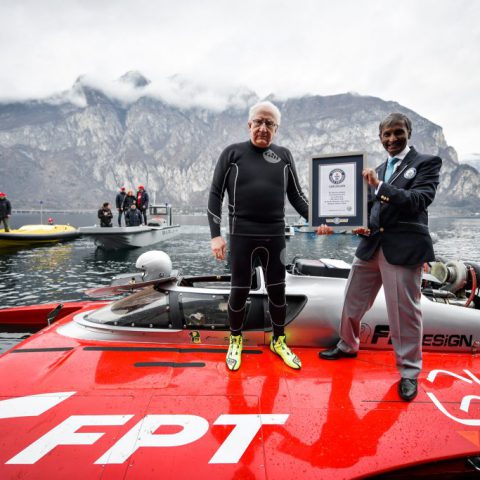 «Given my old age, I'm a pilot to lose.» These are the words that Fabio Buzzi uttered on the eve of the attempt to surpass himself, putting his signature at the bottom of that record a little over a year ago, in the familiar scenery of Lake Como, which will remain imprinted in his epitaph.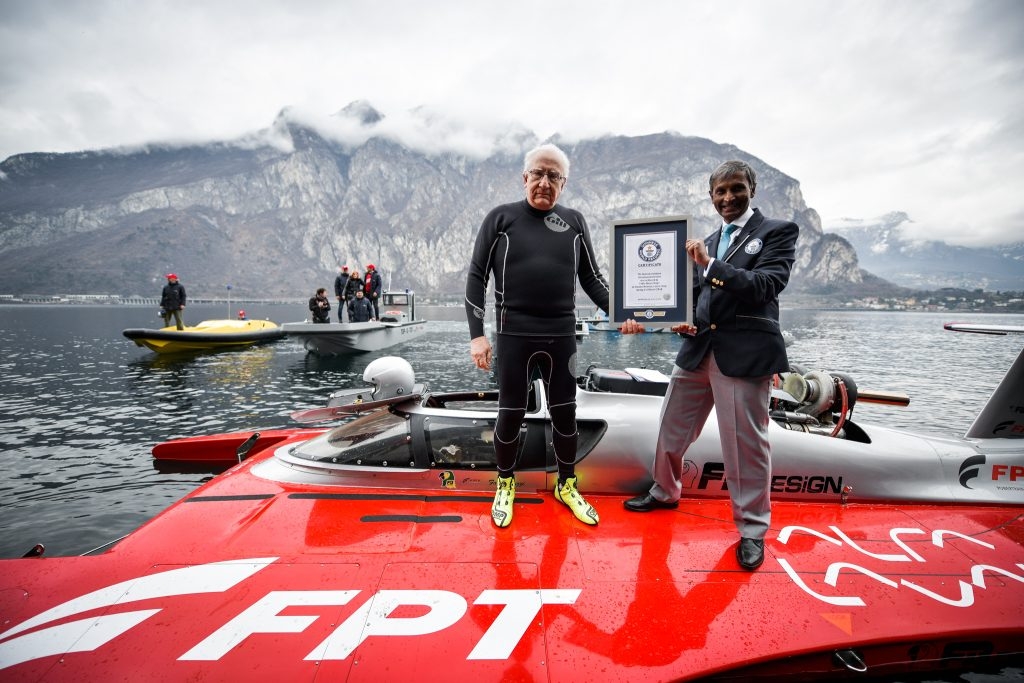 Fabio Buzzi: 28 January 1943 – 17 September 2019
Since Tuesday, September 17, 2019, around 9 pm, the name of Fabio Buzzi has been definitively handed over to the archive of history, his private history, which overlaps with the history written on the pages of newspapers.
THE SPEED RECORD OF FABIO BUZZI WITH THE CURSOR 16
Engineer, founder of FB Design, then involved in Seatek, water ferret, motorist exponent of Futurism, totally dedicated to the call of speed, really close to add a new record to his radiant curriculum: to reach Venice from Monte Carlo in less than 19 hours. And just on the edge of the lagoon his dream broke on the San Nicolò dam.
Venice, where it all began, in 1960, at the young age of 17, on the occasion of the Pavia – Venice way. Eleven years before graduating in mechanical engineering at the Politecnico di Torino Unkikversity (Turin Polytechnic). This city will remain impressed in its destiny. It is in fact with the Cursor 16 of FPT Industrial that on 7 March last year he reached the surprising speed of 277.5 kilometers per hour.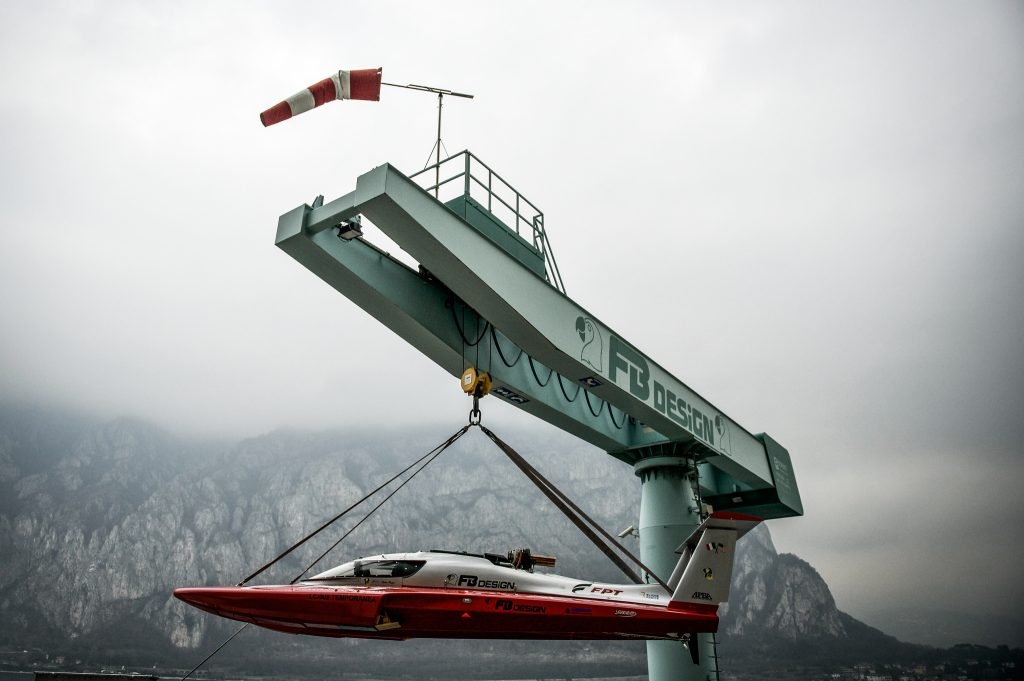 Since then with Fb Design he has won 52 world titles, 32 of which together with FPT Industrial, including 15 world championships in various classes and 17 international trophies: seven in Europe, four in South America and six in Italy. Among these in 2010 there was the Marathon World Cup, with the Red FPT, powered by a quadruple set-up of N67 600 and the New York-Bermuda, in 2012, with the "Col Moschin" equipped with a pair of C90 650s. Between these two , in 2011, also the Montecarlo-Venice, in 2011, with the Kerakoll FPT.
Pilot and designer
Our memory is entrusted to the closing words of his interview, reasoning about the ideal weather conditions to pursue the record, where the passion of the pilot aligns with the competence of the mechanical engineer: «Lake Como is too deep and windy and at 280 km/h the boat receives monstrous vertical accelerations; it is necessary to have zero wave. To tame the glide we have invented a new system, two electro-hydraulic flaps that allow the hull to emerge without the inevitable swirl of water that prevents visibility. The boat shows a noticeable lowering in the middle, due to the engine housing, with a carbon cover, glued and very rigid, from the structural point of view. The structure has a very high moment of inertia».