FPT at CES 2020: concept and music
Quite a remarkable participation of FPT at CES 2020, the Consumer Electronic Show held in Las Vegas from 7 to 10 January. In fact, the company's stand, which resembled a state-of-the art recording studio, featuring this symbol of innovation and highlighting the brand's commitment to alternative fuel research and development. FPT's booth also gave visitors […]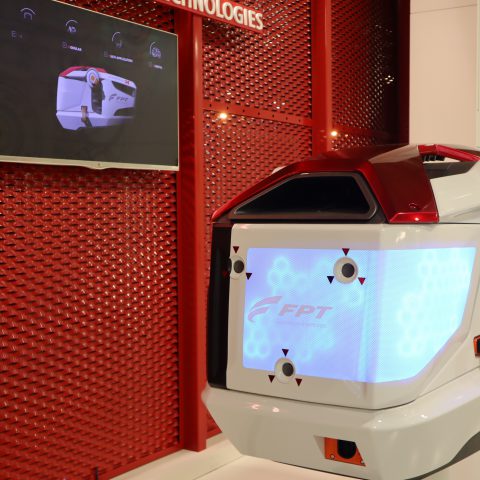 Quite a remarkable participation of FPT at CES 2020, the Consumer Electronic Show held in Las Vegas from 7 to 10 January. In fact, the company's stand, which resembled a state-of-the art recording studio, featuring this symbol of innovation and highlighting the brand's commitment to alternative fuel research and development. FPT's booth also gave visitors the opportunity to experience each step in this concept's creation through the voices of FPT Industrial engineers. We are indeed talking about the Cursor X, the concept about which we told you after our trip to New York at CNH Market Day.
The concept is an engine that «can run on full battery electric. So you have a 200 km autonomy, in an urban delivery mission. It can also be a natural gas plug-in hybrid powertrain, so you can count on 400 km autonomy, ideal for medium range transportation. Do you want to go further? With the hydrogen fuel cell you have 800 km autonomy for long haul heavy-duty missions».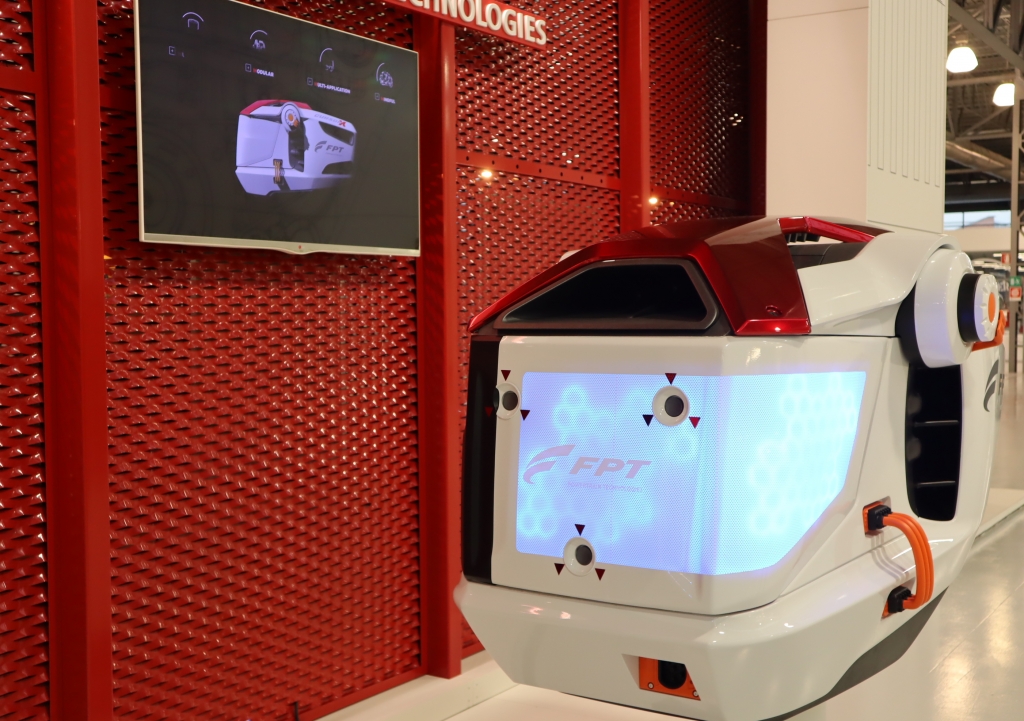 What was going on at the stand of FPT at CES
Three times a day the booth hosted the live sketching performance of a designer from the CNH Industrial Design Center who will draw the Cursor X in ever new environments and missions, highlighting the commitment of FPT Industrial to alternative fuels' research and development.
They featured commentaries from the 3-time Oscar-winning Italian composer Giorgio Moroder, whose latest creation, 'Preludio – The Sound of the Future', will become the unique and distinctive soundscape for FPT Industrial engines.
FPT, NIKOLA AND IVECO UNVEIL THE FIRST E-TRUCK
A very special Spotify playlist
For the occasion, FPT and Giorgio Moroder have released a special playlist, available on Spotify, which includes, in addition to several songs made by the Italian artist back in his career, also the above mentioned 'Preludio'.
In history, Preludio (Prelude) is a short piece of music – generally an introduction – and for FPT Industrial, it cues a musical performance before the engine performance begins. A part of Preludio will be implemented as a welcome turn-key sound in all the vehicles powered by the next-generation of innovative and sustainable engines.
Giorgio Moroder talks about how to create an iconic soundtrack