Hannover Messe, house for innovation
Zf Innovation Forklift at Hannover Messe In Hannover Messe, ZF demonstrated it can put together intelligent mechanical systems and digital solutions. To do so, they introduced the ZF Innovation Forklift. It is an electrified forklift highly automatized which is also completely connected to the network. The forklift has a lifting capacity up to 3.5 tons. Performances […]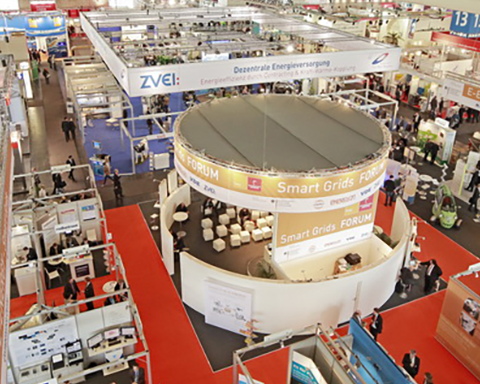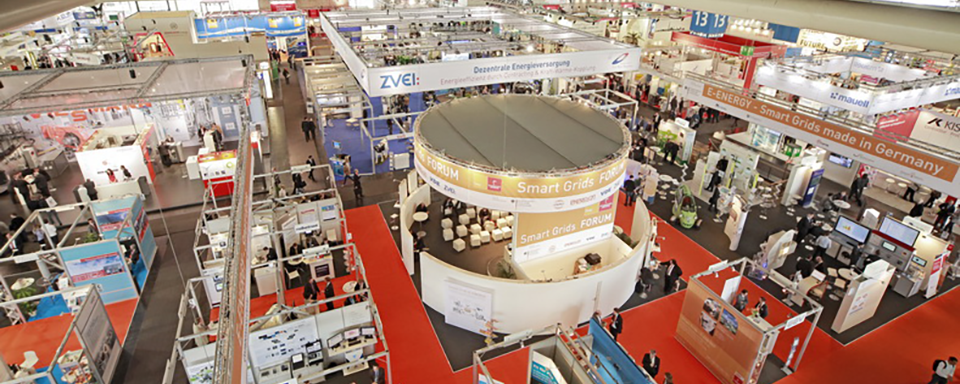 Zf Innovation Forklift at Hannover Messe
In Hannover Messe, ZF demonstrated it can put together intelligent mechanical systems and digital solutions. To do so, they introduced the ZF Innovation Forklift. It is an electrified forklift highly automatized which is also completely connected to the network. The forklift has a lifting capacity up to 3.5 tons. Performances are not different from those that Diesel-powered forklifts can provide.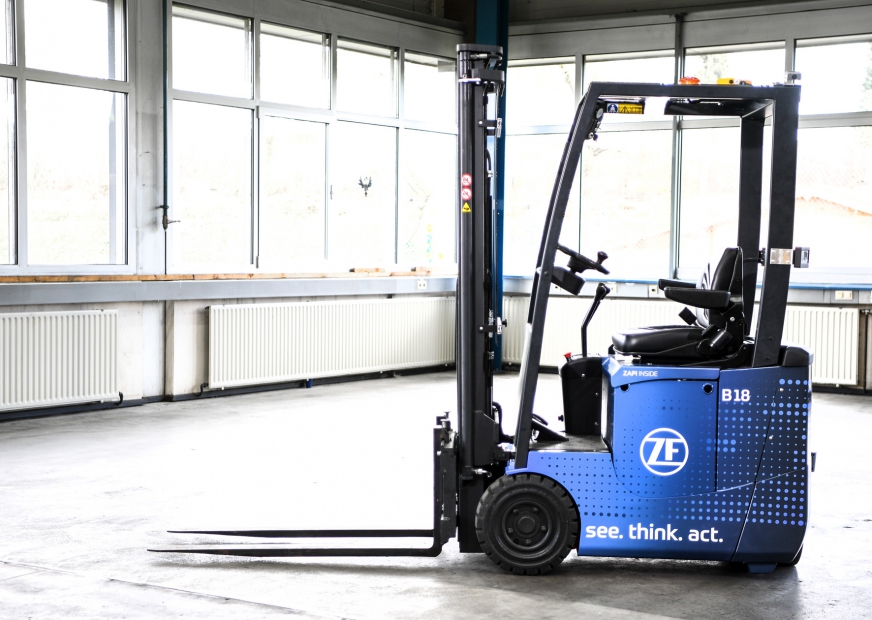 Cameras and radar systems detect the surrounding environment. Innovation Forklift can also identify human figures and obstacles, and this results in a great contribution to safety. Thanks to Deep Learning algorithms, it is possible to predict a wide number of possible scenarios. Generally, it should result in greater efficiency and safety, with lower operating costs. Moreover, the vehicle can give priority to orders autonomously and then it establishes the optimal sequence and route.
ZF ProAI and Zf Cloud
It is actually the first time that the Group presents an application for handling materials. Following the company's motto, it will be able to see, think and act. Relying on a proven artificial intelligence software, ZF ProAI central computer will analyze all the incoming data. Intelligent actuators are responsible for the execution of commands sent from the control unit. ZF Cloud is the solution that ZF has developed to fit for all industrial applications. It is fundamentally an open and scalable IoT platform. The platform is able to collect data, evaluate them in real time with efficient tools and network a variety of individual functions and participants.
«We already play a leading role in highly automated and autonomous driving, and this also includes industrial technology. It is no longer just about bringing to the market excellent solutions that represent added value for the customer: it has also become a question of speed. The ZF innovation teams demonstrate this in Hannover with the new products», says Wolf Henning Scheider, Managing Director of ZF. «ZF Innovation Forklift high automation is the result of a set of knowledge. It creates an exclusive and complete solution able to meet the main needs of the sector: cost reduction and maximum efficiency in material handling».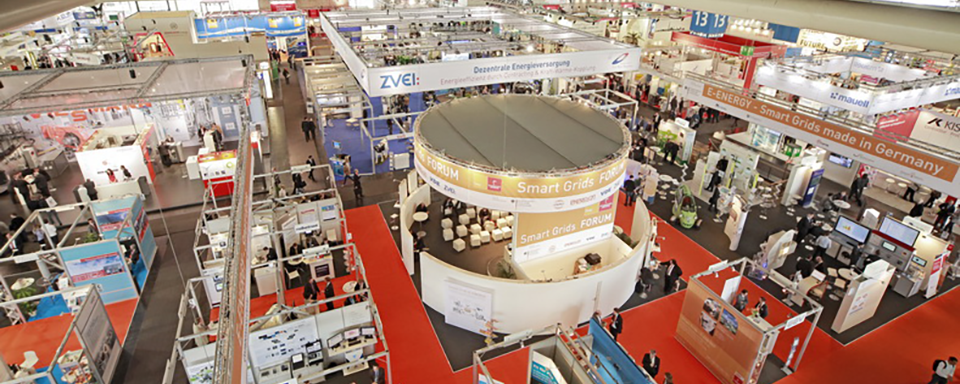 Bosch and Bosch Rexroth at Hannover Messe
In Hannover, Bosch Rexroth presented its approach to the multiple possibilities offered by the "digital twin". This effort is the result of the partnerships with the software provider Dassault Systèmes and the machine builder Gnutti Transfer. The targets are conception, sizing, simulation and optimization of mechanical engineering processes and of production planning. Together with the Rampf Group, Bosch Rexroth has developed an intelligent system. Here, sensors, while operating, detect and change temperature and pressures of the refrigeration system.
Bosch Rexroth demonstrated how it is possible to analyze production processes remotely. It also means recognizing and optimizing possible variations and detecting, in real time, potential deviations or situations of wearing. Bosch Rexroth has also developed SCD (Sense Connect Detect), a new series of sensors. IoT Gateway solutions, for instance, can integrate the entire production line quickly. This also allows obtaining Condition Monitoring solutions that, with environmental information, makes predictive maintenance methods possible and effective. The new sensors, paired with an app for smart devices, or IoT Gateway, detects and processes additional data, allowing even more precise status monitoring.
The new industry is already happening
Bosch Rexroth presented other smart solutions that aim to carry industry toward a new definition. Bosch Rexroth's ActiveAssist, an intelligent assembly stations. Or Nexeed Intralogistics Execution, that can provide information on the entire installed park at any time and in real time. Still concerning logistics, Laser Localization Software Module (LLC) provides an important technological basis for self-driving vehicles. In the field of autonomous vehicles, Bosch is working on actual Level 5 self-driving vehicles, with ActiveShuttle, for internal transport to factories. And that's not all. Overall, what came out of Hannover Messe is that Bosch Rexroth is seriously involved in the transition to the industry of the future. And they seriously believe in it.