Italscania 2018. A great year
ItalScania 2018, an association that has earned an important reputation inside the Scania family. For ItalScania it has been a very positive year for each of the divisions that are part of the world of Södertälje and, in particular in Italy, the one of the city of Trento. ItalScania 2018: let's take a look at […]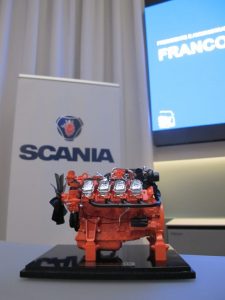 ItalScania 2018, an association that has earned an important reputation inside the Scania family.
For ItalScania it has been a very positive year for each of the divisions that are part of the world of Södertälje and, in particular in Italy, the one of the city of Trento.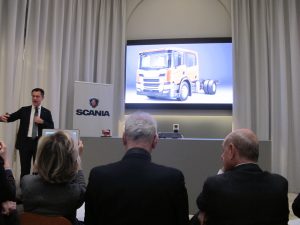 ItalScania 2018: let's take a look at the results
Let's start with what comes closest to the Diesel world: industrial and marine engines. Scania, especially among stationary applications, has gained a very important place of honor.
SCANIA: TRATON AND TOP TEAM 2018
The sales projection at the end of December, evaluating the accounting data for the last eleven months, recorded a 32 percent growth.
As announced in the December 2017 conference, this was to be the year of the reorganization of the sales network and so it was. Especially in the field of marine engines, where Boni Motori Marini covers the Adriatic side.
The key points of 2019 will be, of course, the Stage V, which will lead to the departure from the Egr, and the 0C16. Among the new entries of this year, we find the supply agreement to Atlas Copco, through the subsidiary Varisco, specialized in fire-fighting pumps and drainage pumps.
In 2017, on a global scale, the engines delivered to OEMs by the Scania group were 8,521.
THE MARINE ENGINES HOME: CANNES 2018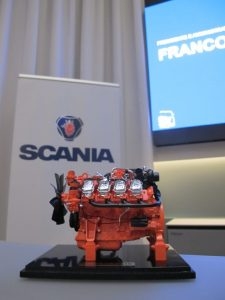 Registrations
What about the other divisions?  Everywhere there was a double-digit increase for ItalScania 2018: 17 percent increase in truck registrations and 75 percent in buses.
And again, an increase of 19 percent of connected services, 33 percent of assistance services and 10 percent of service revenues.
Also important to observe the LNG, where Iveco prevails without doubts and that sees in Scania the only player equipped to properly compete.
This is demonstrated by the strengthening of production capacity and by interurban buses that will be available at the end of the year and will probably be joined by LNG solutions for urban low-entry and double-decker tourist buses.
Turning quickly to the global market, while the final data for 2018 are still pending, we can observe the summary data for registrations in 2017: 82,472 industrial vehicles and 8,305 buses.