JCB with Perkins for ultra-compact 403 Plus wheel loader
JCB has released the new version of its 403 wheel loader. The 403 Plus model retains the basic features of the current 403 Smart Power but can be adjusted to more demanding and heavy-duty use thanks to a new engine that provides twice the power in terms of kilowatts delivered. Specifically, while the 403 Smart […]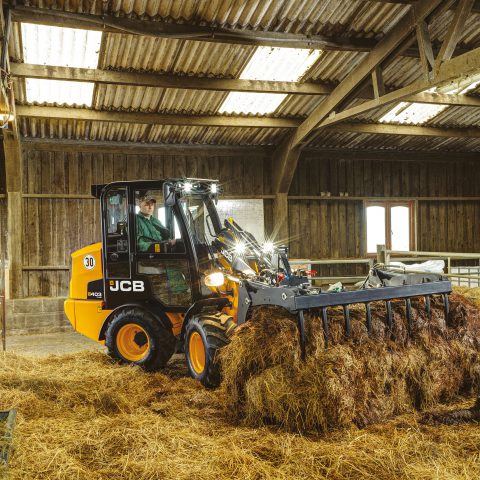 JCB has released the new version of its 403 wheel loader. The 403 Plus model retains the basic features of the current 403 Smart Power but can be adjusted to more demanding and heavy-duty use thanks to a new engine that provides twice the power in terms of kilowatts delivered. Specifically, while the 403 Smart Power is fitted with a Kubota VI505 four-cylinder engine with 1.5 liters displacement and 19 kilowatts power at 2,700 rpm, the 403 Plus is equipped with a Perkins 403J three-cylinder engine with 1.7 liters displacement, capable of delivering 36 kilowatts of power at 2,700 rpm.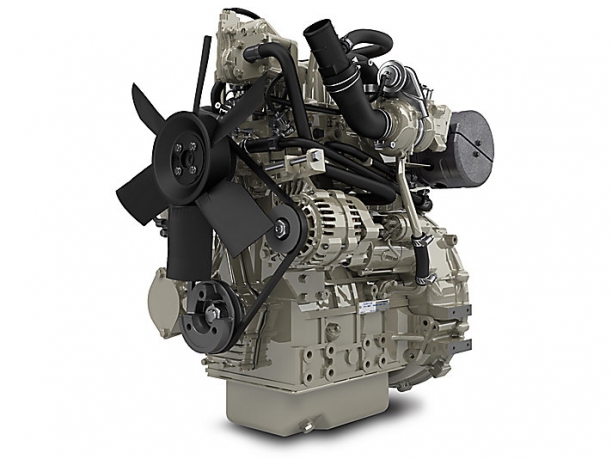 Maximum torque is also increased (167 vs. 92 Nm at 2,200 rpm) as is the hydraulic system, which now reaches a flow rate of 60 liters per minute, maximizing performance especially in small agricultural settings, small buildings or other workplaces featured by quite restricted space.
JCB 403 Plus, the comment of John Smith, JCB Agriculture Managing Director
«JCB 403 wheel loader is already the most compact machine in our agricultural wheel loader range, but the new Plus version has a power-to-weight ratio equivalent to our larger machines. Its small size and maneuverability make it ideal for work in and around buildings. The proven drivetrain incorporates heavy-duty axles and optional 100 percent locking differentials at both the front and rear. Completing the package is a fully equipped cab with an interior that meets the highest design standards of larger loader models. The JCB 403 Plus is a great addition to our range and underlines the wide choice of agricultural materials handling equipment offered by JCB», commented John Smith, JCB Agriculture Managing Director.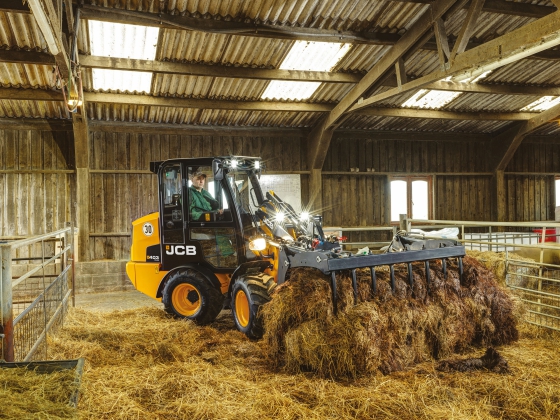 Transmission and hydraulics
Speaking of powertrain, the hydrostatic transmission on the JCB 403 Plus is available in 20 and 30 km/h configurations, while the 60 liter per minute gear pump provides oil for the steering system, lift arms and front end attachments.
The auxiliary hydraulic circuit also allows the operation of attachments, such as a manure grapple, and also provides a constant flow to drive a hydraulic motor on other attachments such as feed buckets; flow can be controlled using a standard lever valve or the optional electric control on the joystick.
A new towing option is available with a fork and 50 mm ball couplers, both with a 750 kg capacity, while tire options include narrow models that keep overall width to a minimum while still providing better traction (options available in some countries).