MAN gas genset engine launched in New Orleans
MAN gas genset engine: MAN E3262 LE252. The participation of the German engine manufacturer to the US PowerGen International exhibition, held in New Orleans from November 19 to 21, was the right occasion to introduce a completely new engine, based on the E3262 gas engine platform launched in 2012. The name of the newly-launched model […]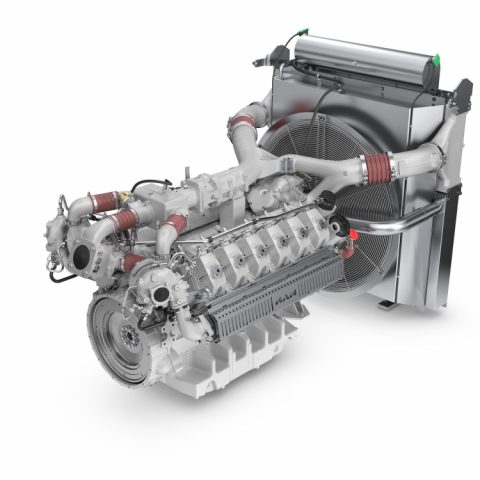 MAN gas genset engine: MAN E3262 LE252. The participation of the German engine manufacturer to the US PowerGen International exhibition, held in New Orleans from November 19 to 21, was the right occasion to introduce a completely new engine, based on the E3262 gas engine platform launched in 2012. The name of the newly-launched model is MAN E3262 LE252: designed for natural gas and special gas, it is also equipped with a complete cooling system. For the very first time, MAN Engines put its efforts in the 500 kW power class.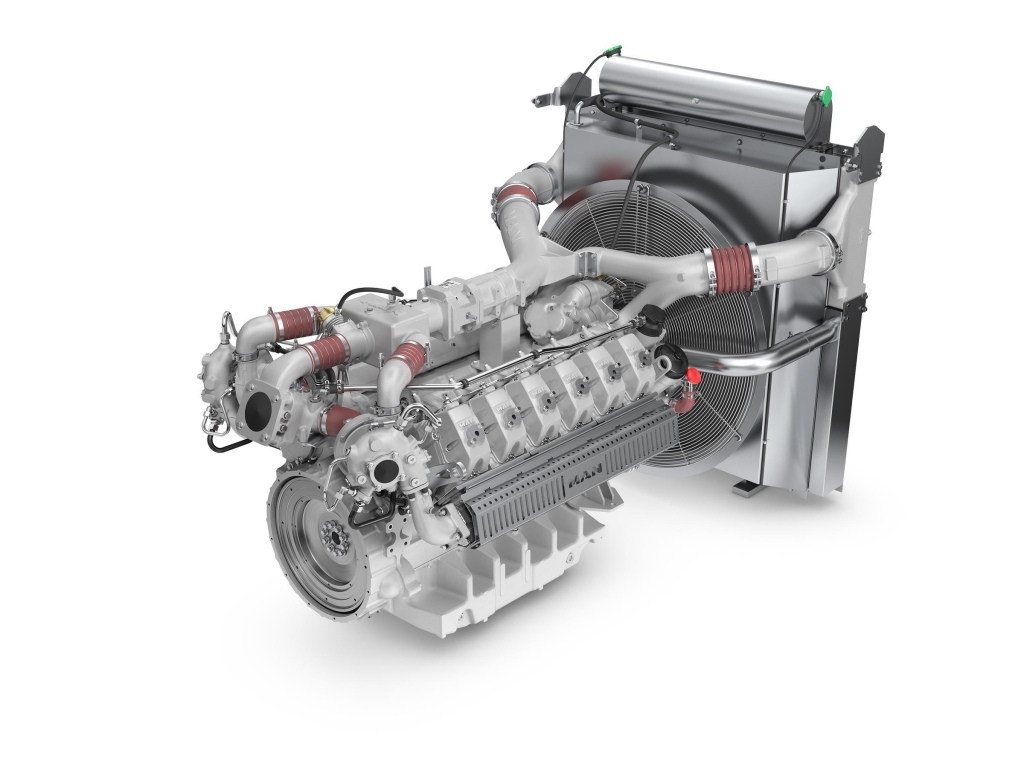 Rising demands for power-only generation
«With our new gas genset engine, we are responding to rising international market demands for power-only generation. That also includes the increased use of biogas in tropical countries. The E3262 gas genset engine also offers an environmentally friendly alternative to diesel gensets, as no particulate emissions are produced in natural gas operating mode». These words were spoken by Günther Zibes, MAN Engines Head of Power.
The genset can be used, with no change in output, for all applications from emergency standby power (ESP) and prime running power (PRP) to continuous operation (COP). Using the optional 250 mg NOx emissions variant, the addition of a low-cost oxidizing catalytic converter enables compliance even with the stringent EU-wide MCP Directive.
EIGHT MAN ENGINES AT WORK BETWEEN TRINIDAD AND TOBAGO
MAN gas genset engine: the cooling system
The E3262 LE252 is designed as a gas-powered V12 four-stroke SI engine with a capacity of 25.8 liters. The gas genset engine is a lean-burn gasoline engine featuring twin turbochargers, which provides better loading than a single turbocharged engine.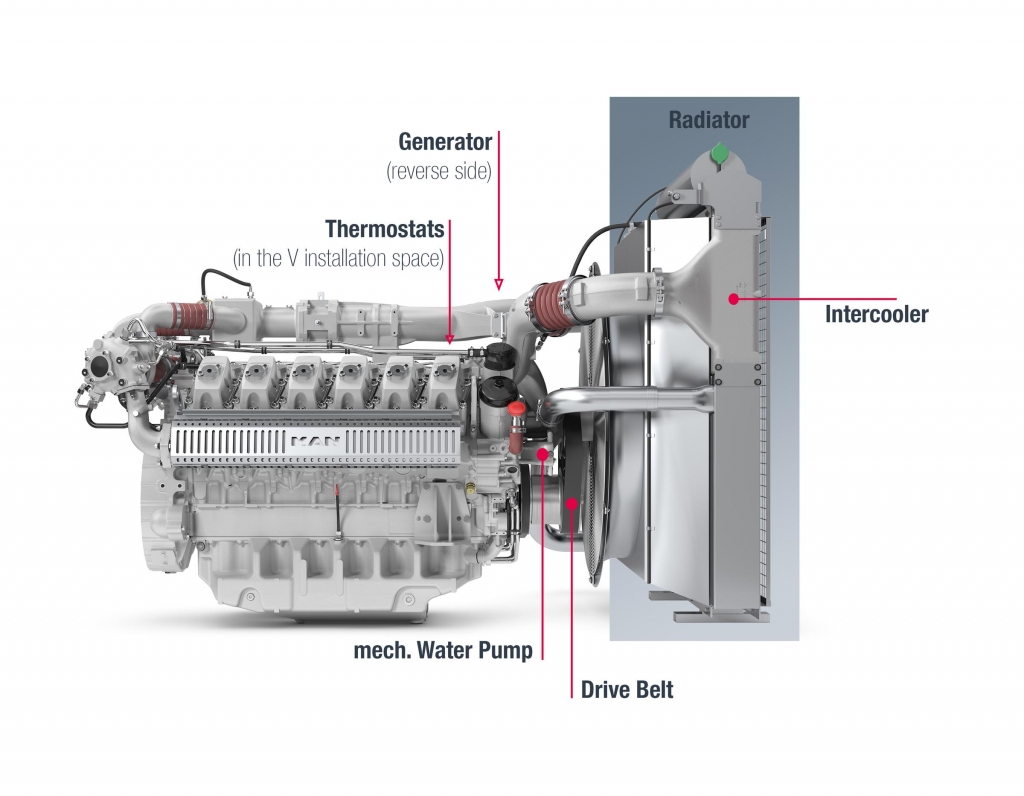 MAN Engines offers the E3262 LE252 gas genset engine with an enhanced standard supply package featuring a complete cooling system. It consists of a front-mounted cooler, thermostats, generator, pressure fan and mechanically driven coolant pump. The advantages of the mechanically driven system compared to an electronic system are clear in terms of cost, as well as its ease of technical installation by the packager.