MAN dual-fuel engines keep on going
First European dredger conversion to dual-fuel MAN 35/44DF engines are on the job for the conversion to dual-fuel operatin of the dredger of Damen Shiprepair & Conversion to use LNG and marine gas oil (MGO). The conversion of the 'Samuel de Champlain' is the first of its kind in Europe and is part of an […]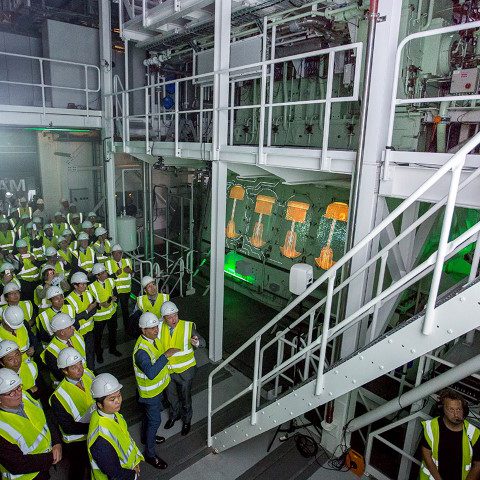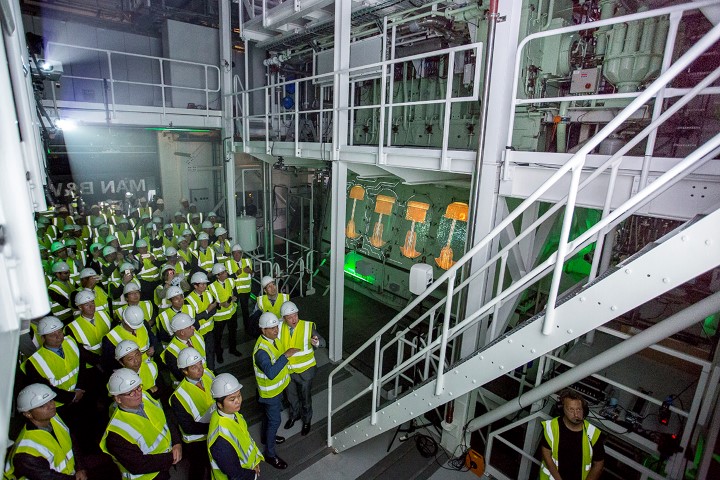 First European dredger conversion to dual-fuel
MAN 35/44DF engines are on the job for the conversion to dual-fuel operatin of the dredger of Damen Shiprepair & Conversion to use LNG and marine gas oil (MGO). The conversion of the 'Samuel de Champlain' is the first of its kind in Europe and is part of an EU-supported initiative to promote LNG propulsion in short-sea vessels operating along the European Atlantic coast.
The 117 m, 8,500 m³ trailing suction hopper dredger is owned by Rouen-based GIE Dragages-Ports and operated by Port of Nantes-Saint-Nazaire. Its conversion involved the replacement of its diesel-electric MGO-burning propulsion system with three 6L35/44DF dual-fuel models, as well as the installation of onboard LNG storage facilities.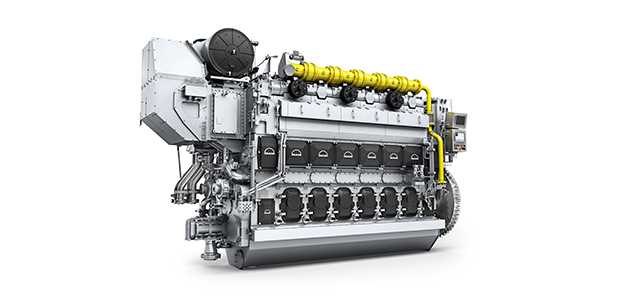 Louis-Marie Rouxel, Project Manager for Damen, said: «The main reason for choosing MAN was the performance of its highly competitive 35/44 DF engine in response to load impacts. The unique demands of dredgers required engines capable of supporting great loads and, as a result of our studies, it turned out that this was the engine that best met these parameters».
Lex Nijsen, Head of Four-Stroke Marine Sales, MAN Energy Solutions, added: «This is a significant moment for European shipping, as evident by the support the EU is offering. This conversion is just the beginning of a path that will lead to a comprehensive LNG infrastructure around the continent in the pursuit of more efficient propulsion and cleaner emissions. I'm very happy that the MAN 35/44DF engine has been deemed worthy of meeting the demanding criteria that both the dredger world and this broader project require».
Dual-fuels over half-million operational hours
MAN has also announced that its two-stroke, dual-fuel portfolio has now logged over 500,000 operational hours. The milestone is the result of the over 250 sales that the Germans won within its entire portfolio of dual-fuel engines, all running on LNG or other fuels such as LPG and methanol.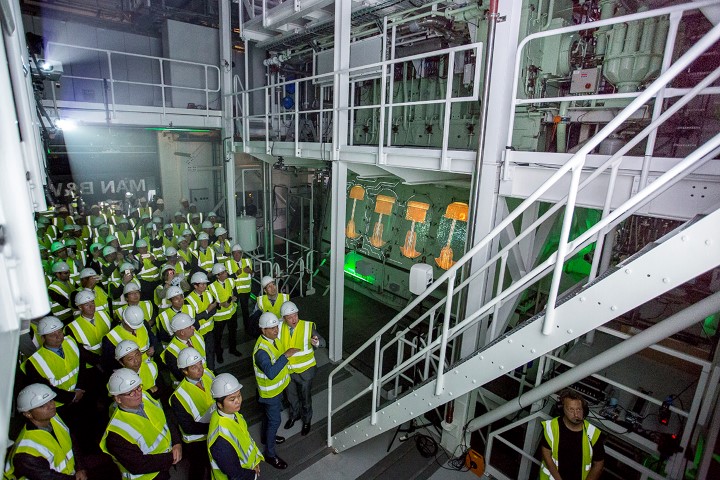 Bjarne Foldager, Senior Vice President, Head of Two-Stroke Business at MAN Energy Solutions, said: «This is a massive milestone that highlights the success of the dual-fuel strategy we have laid over the past decade. The engines' efficiency –in all fuel modes – is the best in the market, which gives shipowners enormous flexibility, and we note that all fuel modes are employed. Half a million hours of dual-fuel operation stands testament to our leadership in this critical market segment. On behalf of MAN Energy Solutions, I would like to express my thanks and appreciation to our customers for their support, and the trust they have placed in these future-proof solutions».