Nikola Motor is focusing on fuel cell technology
Raising 205 million dollars in an oversubscribed series C funding round last year, Nikola Motor has become somewhat of a poster child for the fuel cell commercial vehicle (FCCV) market. Whilst fuel cells remain expensive to manufacturers, Nikola Motor's recent land purchase in Arizona for its manufacturing facility along with its 13,000 pre-orders highlights the levels […]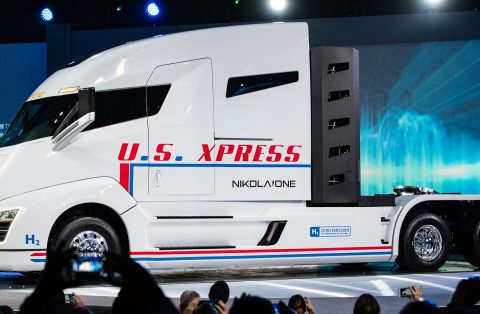 Raising 205 million dollars in an oversubscribed series C funding round last year, Nikola Motor has become somewhat of a poster child for the fuel cell commercial vehicle (FCCV) market. Whilst fuel cells remain expensive to manufacturers, Nikola Motor's recent land purchase in Arizona for its manufacturing facility along with its 13,000 pre-orders highlights the levels of investments for this technology, as it aims for a one billion dollars funding round this year. Based on Interact Analysis latest report, the forecast is that 45,000 FCCVs will be delivered annually by 2025.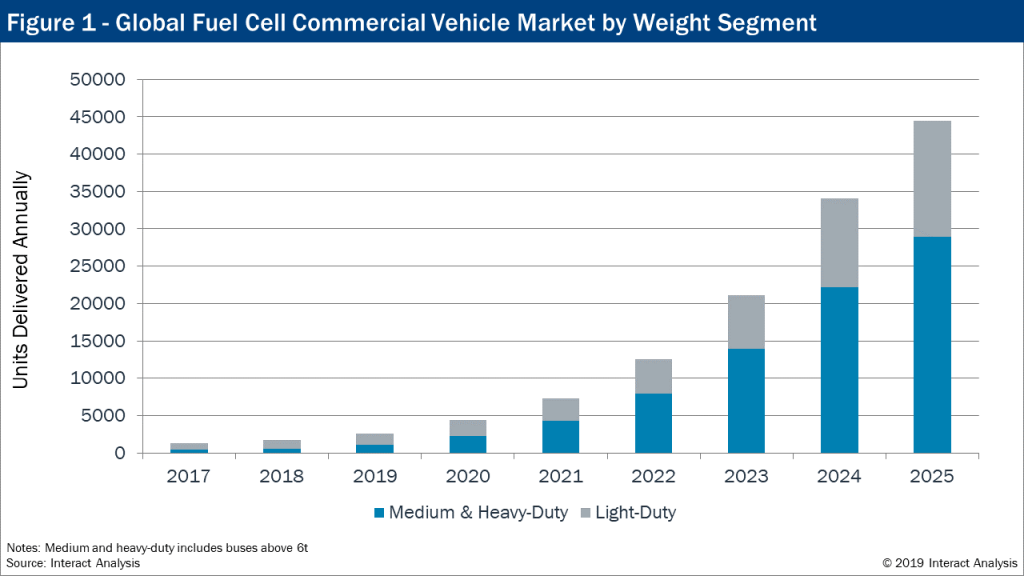 Fuel cell for marine and off-highway applications
GE's Power Conversion business and Nedstack are collaborating on developing hydrogen fuel cell systems for powering zero-emission cruise vessels. The two companies have developed a concept for a 2 MW hydrogen fuel cell power plant on an expedition vessel. Testing power plants of this scale is essential to fully maturing the technology and could have benefits for large power stacks used in commercial vehicles.
ABB and SINTEF also announced they are testing/modelling the technology needed to scale this technology to use it for main propulsion power in commercial and passenger ships. The testing methodology, in development at SINTEF Ocean's Trondheim laboratory, will use two 30 kW fuel cells, set up to model the operation and control of a complete marine power system in a megawatt-scale propulsion plant.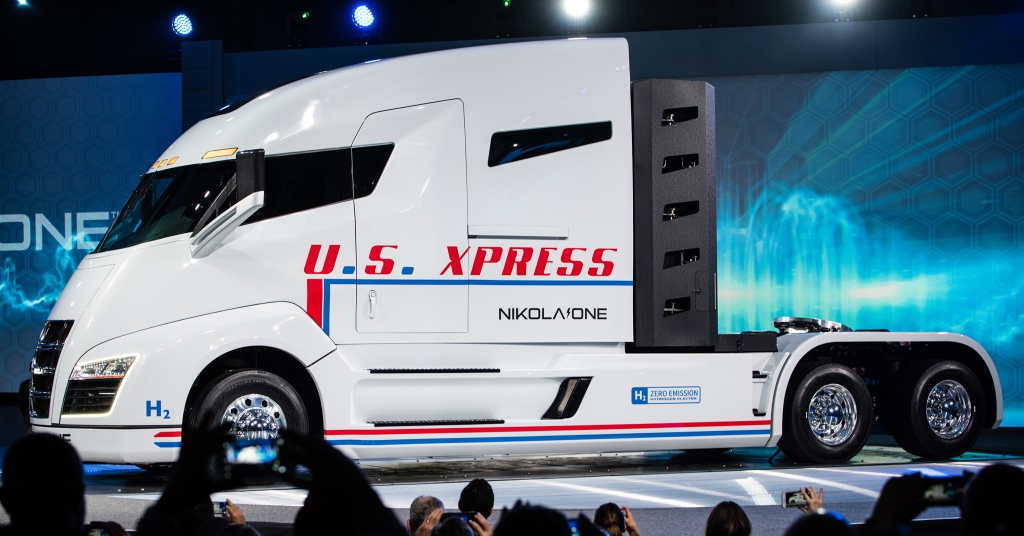 ABB's own software together with SINTEF Oceans vessel simulator capabilities will imitate and play back different load profiles and diesel/battery/fuel cell combinations, tested in a scaled down laboratory environment. Another key objective will be establishing how to enhance the control of fuel cell plant in combination with energy storage, and how to optimize efficiency, reliability and lifetime.
These large marine projects will help to drive down the cost of large hydrogen fuel cell stacks and also "prove out" the technology for more demanding applications.
The challenge with electrification
In the off-highway market there are, amongst others, two major challenges with electrification:
Energy density. For the largest machinery types or those with the most intensive duty cycles, battery electric solutions cannot support the necessary power requirements.
Remote power. Off-highway machinery often operates in locations that have limited or no access to the electricity grid, prohibiting the use of electric machines.
If these machines are ever to be electrified (if required by emission policy), then hydrogen fuel cell technology is likely the best option in terms of proving the necessary energy density. For remote sites, hydrogen may also play an important role, either for the generation of on-site power or for powering machinery directly.