Panasonic: partnership for IT security
Panasonic teams up with Rohde and Schwarz Cybersecurity Panasonic and Rohde & Schwarz Cybersecurity teamed up, with the mission of offering customers mobile IT solutions that meet the highest security requirements. As part of the partnership, Rohde & Schwarz Cybersecurity will market the latest Panasonic Android devices. We are talking about the FZ-T1 5″ handheld […]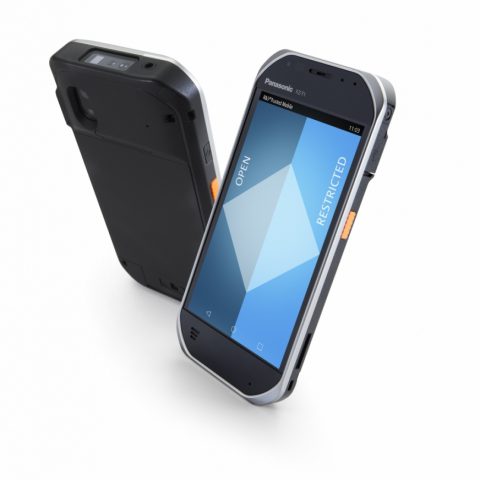 Panasonic teams up with Rohde and Schwarz Cybersecurity
Panasonic and Rohde & Schwarz Cybersecurity teamed up, with the mission of offering customers mobile IT solutions that meet the highest security requirements. As part of the partnership, Rohde & Schwarz Cybersecurity will market the latest Panasonic Android devices. We are talking about the FZ-T1 5″ handheld with a barcode scanner and the FZ-L1 7″ tablet. It will also equip them with R&S Trusted Mobile, an Android-based, secured operating system.
This partnership between Panasonic and Rohde & Schwarz Cybersecurity addresses customers who need hardware security and have high requirements also in cybersecurity. That includes users such as police and security services, the public sector, civil protection and disaster response organizations. Plus additional sectors such as the energy industry, Industry 4.0, rescue services and healthcare.
Timo Unger, Country Manager D-A-CH at Panasonic Computer Product Solutions, said: «IT security is vital for mobile devices in many application areas. Whether that be the police and security services, or industries like healthcare and energy, the collaboration with Rohde & Schwarz Cybersecurity means we now have an ideal partner to enable us to operate as a one-stop shop, offering our rugged and consequently failsafe mobile devices in combination with a particularly secure, Android-based operating system».
On the other side, Olaf Siemens, Vice President Network and Endpoint Security at Rohde & Schwarz Cybersecurity, said: «We are very pleased about our partnership with Panasonic. The Toughbook tablets and handhelds from Panasonic in combination with our hardened and centrally managed operating system, R&S Trusted Mobile, are the perfect platform for all users who do not want to compromise on the ruggedness of their devices or on IT security. Thanks to the partnership with Panasonic, Rohde & Schwarz Cybersecurity is able to offer powerful and secure all-round solutions».
FROM THE WORLD OF DIGITAL SOLUTIONS: CONTINENTAL'S CONTICONNECT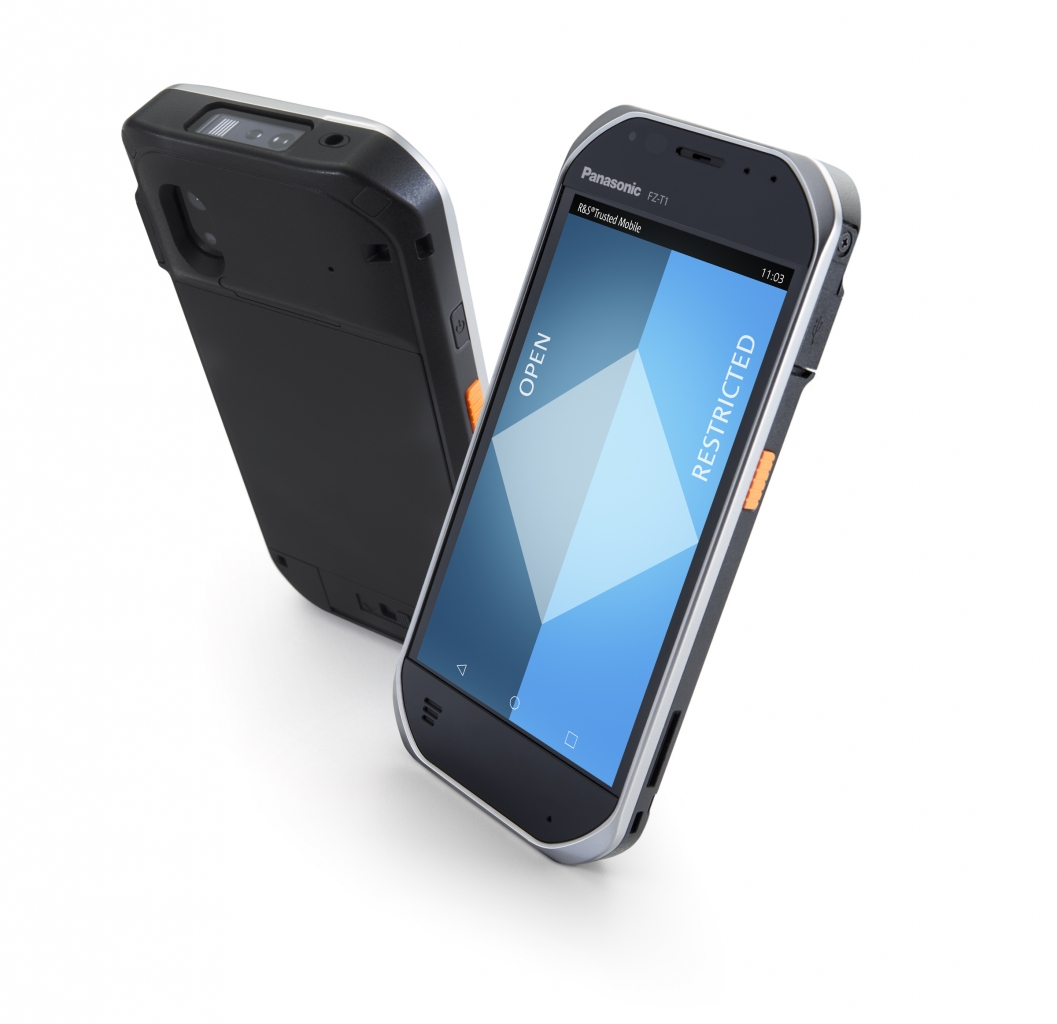 R&S Trusted Mobile from Rohde and Schwarz Cybersecurity
Rohde & Schwarz Cybersecurity is an IT security company that protects enterprises and public institutions around the world against cyberattacks. It develops solutions for information and network security, including encryption solutions, firewalls for business-critical web applications and desktop and mobile security.
The IT security solutions range from compact, all-in-one products to customized solutions for critical infrastructures. To prevent cyberattacks proactively, the company focuses on developing solutions according to the security-by-design approach.
The R&S Trusted Mobile software offers a solution for securing mobile devices and protecting critical communication. Such a solution is vital to the IT security of organizations and meeting the challenges of today's working world, where employees usually need to access company data from mobile devices. If smartphones or tablets "disappear" no one should be able to gain access to sensitive business data. R&S Trusted Mobile also addresses another risk of mobile devices: hacking. This may happen for example via manipulated apps, in order to obtain the data on the devices.
The way R&S Trusted Mobile works comes from a two-areas system. A private "open area" and a more strongly managed "restricted area". The open area works like a normal Android system in which any apps work as usual. The restricted area operates to secure communication within the company network. Company resources such as e-mail, contacts, a calendar and the intranet can be accessed via an automatically configured, secure VPN tunnel. Access to external websites in the restricted area is also via the corporate firewall, which can filter out dangerous content.
However, the most important feature of R&S Trusted Mobile is that applications and data are strictly separated in the respective areas. The intentional or unintentional flow of data and information between the areas is not possible.
MTU IS ALSO INVESTING IN DIGITAL SERVICES

Panasonic secure hardware
Mobile IT solutions from Panasonic provide notebooks, 2-in-1 devices, tablets and handhelds for working environments that are hostile to computers and for demanding 24/7 continuous operation. Depending on the model, they have Android or Windows operating systems, in accordance with various IP protection classes as well as MIL-STD-810G.
With their modular design and configurability they meet demands and unite the advantages of multiple devices in one multifunctional tool. In conjunction with carrier systems for use on foot and in-vehicle mounting options, they support digitalization of work processes in many areas.