Start-ups and innovation will be at Sima 2019
Start-ups and innovation will have their own space at Sima 2019 in Paris Start-ups and innovation are two of the key points that will characterize the upcoming Sima. This year exhibition will take place between 24-28 February 2019 in Paris at Nord Villepinte Exhibition Centre. Designed in the spirit of a special exhibition feature, the […]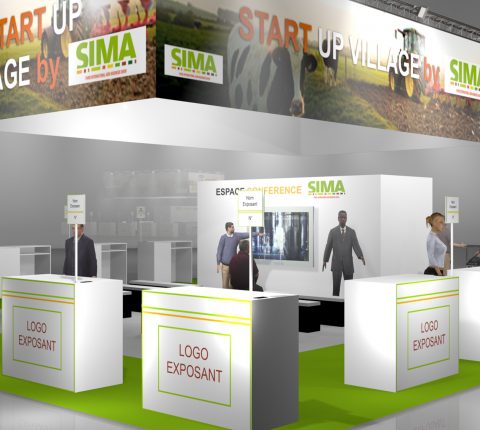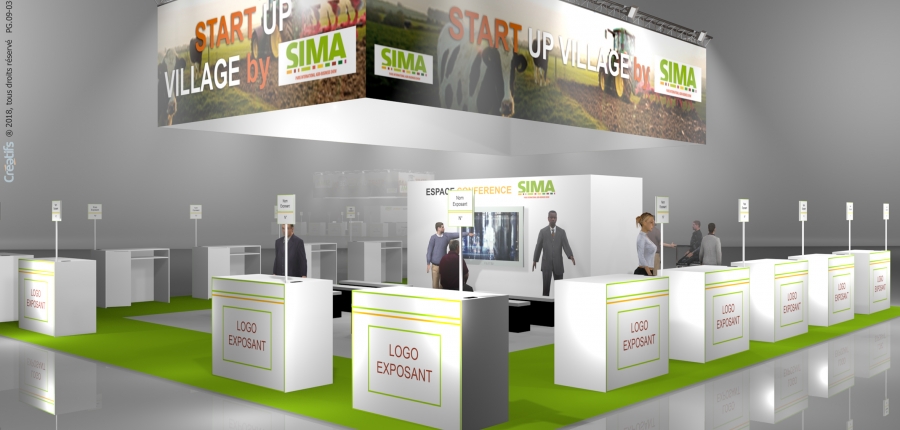 Start-ups and innovation will have their own space at Sima 2019 in Paris
Start-ups and innovation are two of the key points that will characterize the upcoming Sima. This year exhibition will take place between 24-28 February 2019 in Paris at Nord Villepinte Exhibition Centre.
Designed in the spirit of a special exhibition feature, the Start-up Villages will be located in hall 4. Right at the heart of the precision farming sector. Offering a welcoming atmosphere, the Start-up Villages aim to act as a springboard to help young companies emerge among the big market names. In particular, this edition presents twice as many companies as at the previous show, with 34 start-ups waiting for discovery.
SIMA 2019 MORE AND MORE INTERNATIONAL
Workshops in the Start-up Villages
Organised by La Ferme Digitale, an independent association aiming to promote innovation and digital technology for efficient, sustainable agriculture. All the workshops will be held on the Start-up Villages in hall 4. The different workshops will analyze all kinds of different topics that have an impact on the current market and modern community.
The workshops will cover topics such as innovation as a creator of social cohesion, digital technology availability for agriculture, agricultural data collection via drones and many others.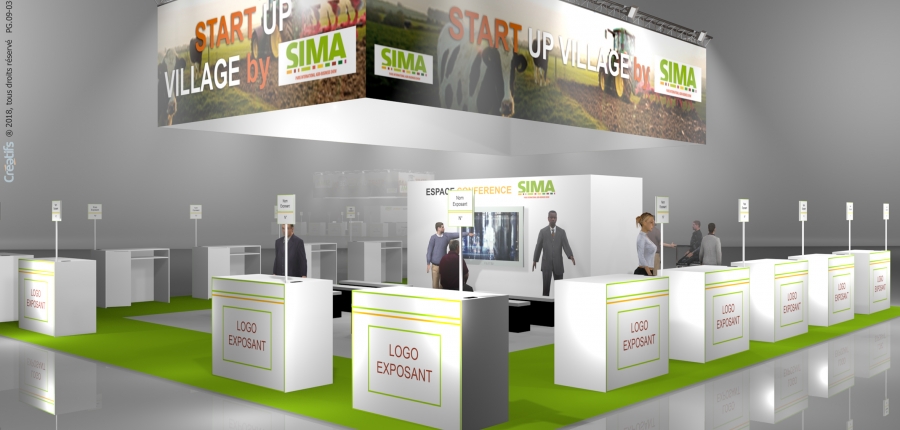 Innovation Village
This area aims to be both forward-looking and in touch with the current needs of farmers and manufacturers. To illustrate the current main trends in agriculture, this village will host and group together in a single space:
The Sima Innovation Awards: visitors and exhibitors will be able to discover or rediscover the winning products from a new perspective. The 2 Gold medals, 5 Silver medals and 20 Bronze medals in this 2019 vintage once again illustrate the underlying trends in the sector.
Profiles of innovative farmers: highlighting initiatives and new practices developed by French and international professionals. Selected for their innovative nature but above all for their convincing results. These profiles are intended to inspire every visitor and exhibitor attending the show.
Sima wants to be first of about the men and women who contribute to its success. This year, it will also pay a daily tribute to them on its Instagram page @sima_worldwide using the hashtag #wearesima. Moreover, the instagram profile will serve as the place where to find profiles of the exhibitors, designers, manufacturers, distributors, dealers, farmers, breeders, partners and journalists.
The Foresight Forum: what is the lifecycle and creative cycle of an innovation? From initial idea to product launch, through design, experimentation and testing. Sima will invite visitors and exhibitors to participate in creating an innovation. They will have the possibility to give their opinions, attend demonstrations and test out new practices.