Volvo Trucks is saving fuel
Volvo Trucks made improvements to its engines in the name of fuel saving Volvo Trucks' upgraded D11 and D13 diesel engines for Volvo FH, FM and FMX are able to meet the new Euro 6 Step D regulation and develop several improvements that enable transport operators to reduce fuel costs. Claes Nilsson, President of Volvo […]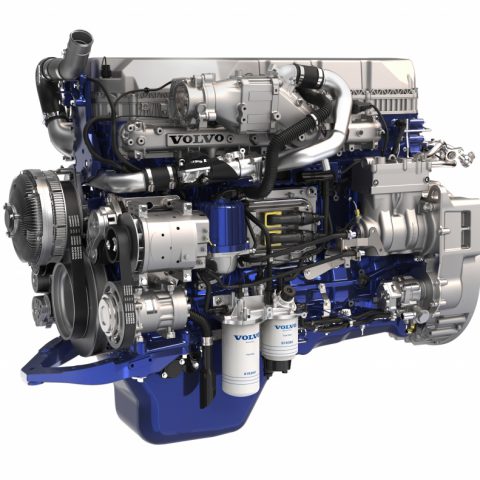 Volvo Trucks made improvements to its engines in the name of fuel saving
Volvo Trucks' upgraded D11 and D13 diesel engines for Volvo FH, FM and FMX are able to meet the new Euro 6 Step D regulation and develop several improvements that enable transport operators to reduce fuel costs.
Claes Nilsson, President of Volvo Trucks, said: «With fuel clocking up about one third of hauliers' costs, we continue to turn every stone in order to find new ways of reducing fuel consumption in our trucks. This time, a combination of small improvements enables significant cost savings for our customers without compromising performance or productivity».
The new Euro 6 Step D regulation focuses on ensuring that vehicles conform to the emissions standards in normal operations of use.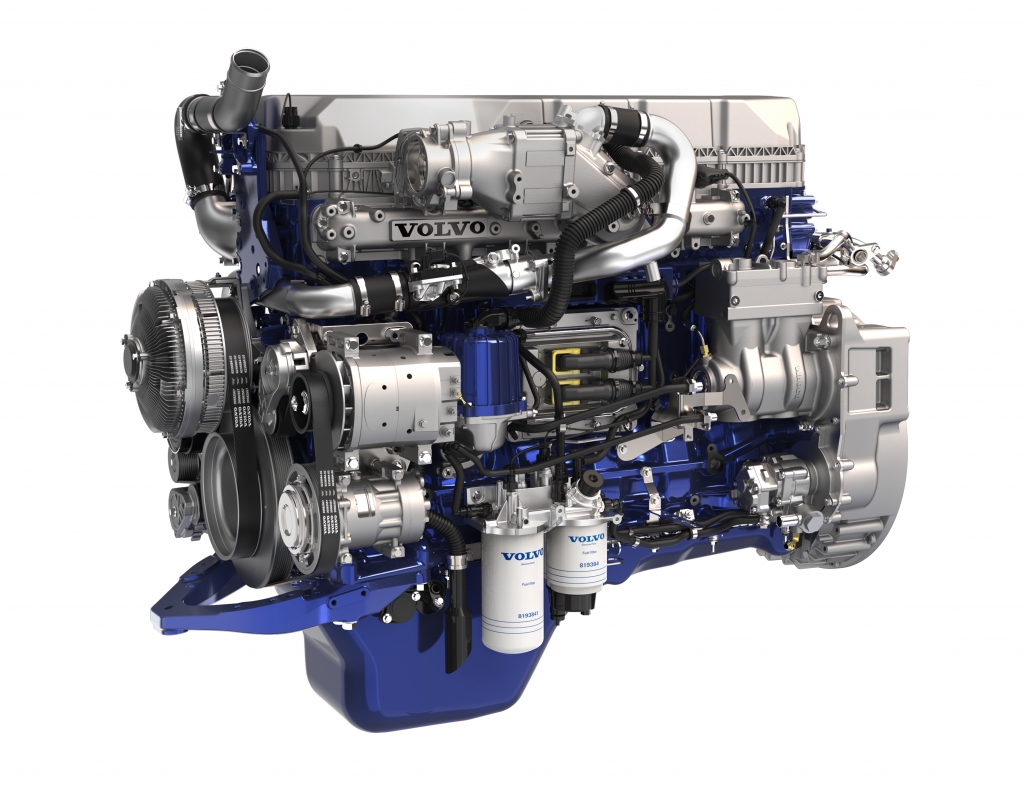 One important ingredient: oil
The upgraded D13 diesel engine uses a new VDS-5 low viscous oil type and new piston oil scraper rings that lower fuel consumption and internal friction. Additionally, the 367.6 kW engine saves extra fuel by having the same higher compression ratio as the 338.2 kW and 308.8 kW variants.
Another important ingredient: software
The map-based I-See software uses map data to preview the topography of the route, and takes care of gear selection, acceleration and engine braking. Its job is to utilize the truck's moving energy in the best possible way, and it is able to make gear selection strategies and selective coasting to enable a more efficient use of the freewheel function I-Roll.
VOLVO PENTA BETWEEN CHINA IV AND ELECTROMOBILITY
The engines: D11
The D11 offers seven ratings starting at 239 kW, up to a maximum rating up to 313 kW. It is designed to improve reliability and minimize the cost of operation. This fuel efficient, lightweight D11 is ideal for bulk, Less-Than-truckLoad (LTL), and distribution applications.
Energy that is normally lost is recovered with standard features including low-friction pistons and a two-speed water pump. A standard hybrid common rail fuel injection system gets the most power out of every drop of fuel. The variable geometry turbocharger compresses and moves the intake air while providing the correct back pressure to drive the Egr process. This is true also for the D13 mentioned below.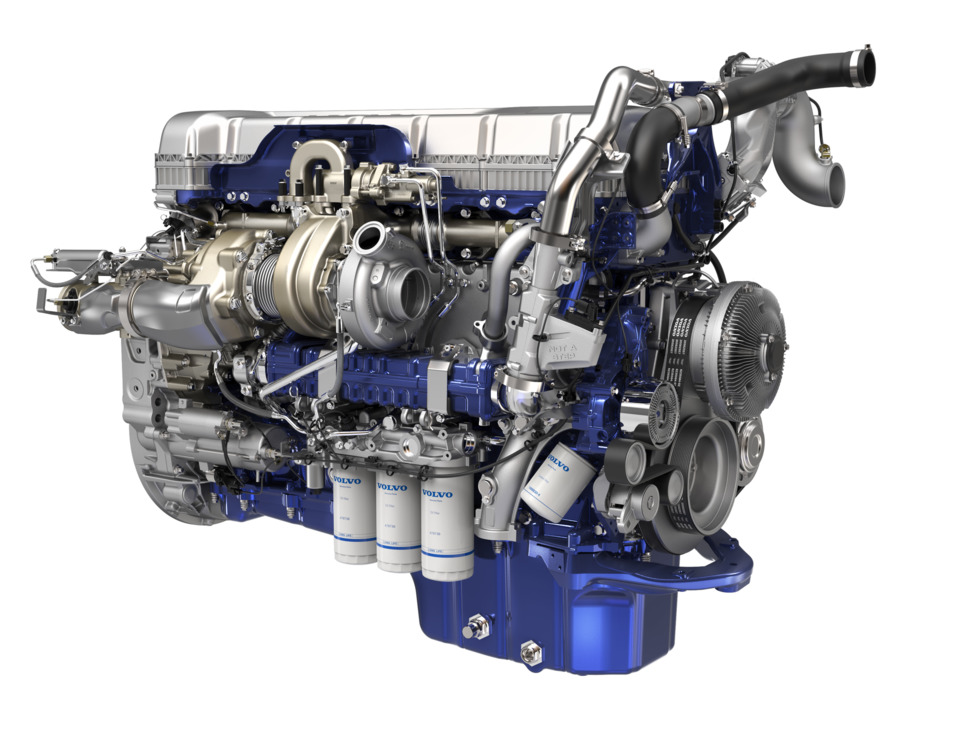 The engines: D13
The D13 offers twelve power ratings from 276 to 368 kW. Three XE, six Eco-Torque, and three Dual-Torque ratings provide the fuel economy of lower torque, with the strong performance of higher torque. It is designed to offer a balance between efficiency and performance. The D13 is well-suited for applications ranging from local to long haul, and from distribution to construction.