ZF azimuth thruster technology for an oceanographic research vessel
The impact of the retractable azimuth thruster technology. The research vessel 'R/V Roger Revelle', owned by the US Navy and operated by the Scripps Institute of Oceanography under a charter agreement with the Office of Naval Research, is a globally capable oceanographic research vessel, designed as a platform to support many different facets of ocean-based […]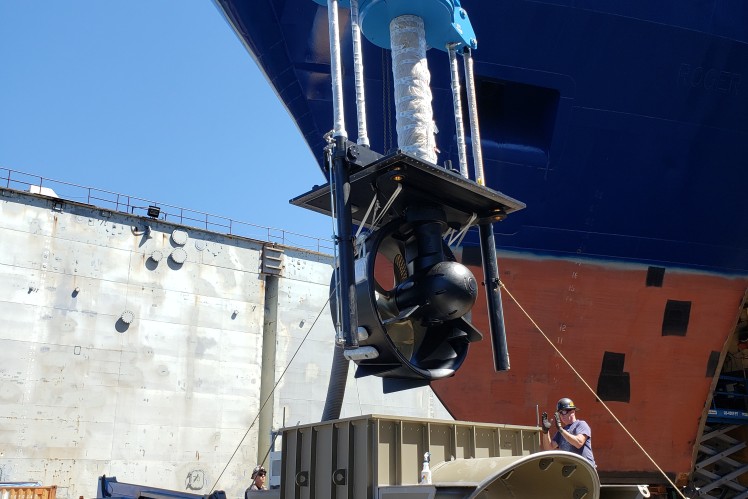 The impact of the retractable azimuth thruster technology. The research vessel 'R/V Roger Revelle', owned by the US Navy and operated by the Scripps Institute of Oceanography under a charter agreement with the Office of Naval Research, is a globally capable oceanographic research vessel, designed as a platform to support many different facets of ocean-based scientific research. The vessel is going through an extensive mid-life refit that also involved its powerful propulsion system designed to keep it in position anywhere around the globe, in varied weather and sea states.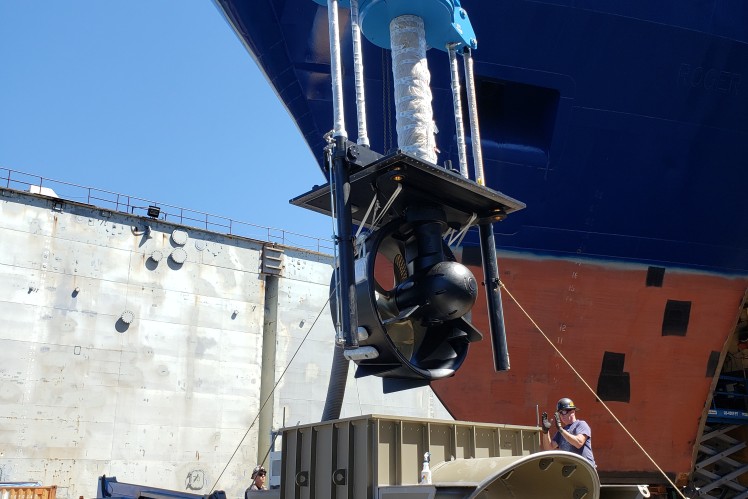 Retractable thruster technology. How does it work?
The vessel is receiving an 1100 horsepower ZF Marine ZF AT 5011 RT TT-FP L-Drive retractable thruster. The telescoping design allows it to extend downward from the hull, where it can operate as an azimuth thruster, rotating 360 degrees. When retracted, it operates as a standard tunnel thruster. The result is a multi-functional solution that provides traditional bow maneuvering in port while increasing station- keeping performance of the vessel when on station at sea.
ZF Marine will be supplying the same system for the sister-ship, "R/V Atlantis", during that vessel's mid-life refit, scheduled to start in 2020.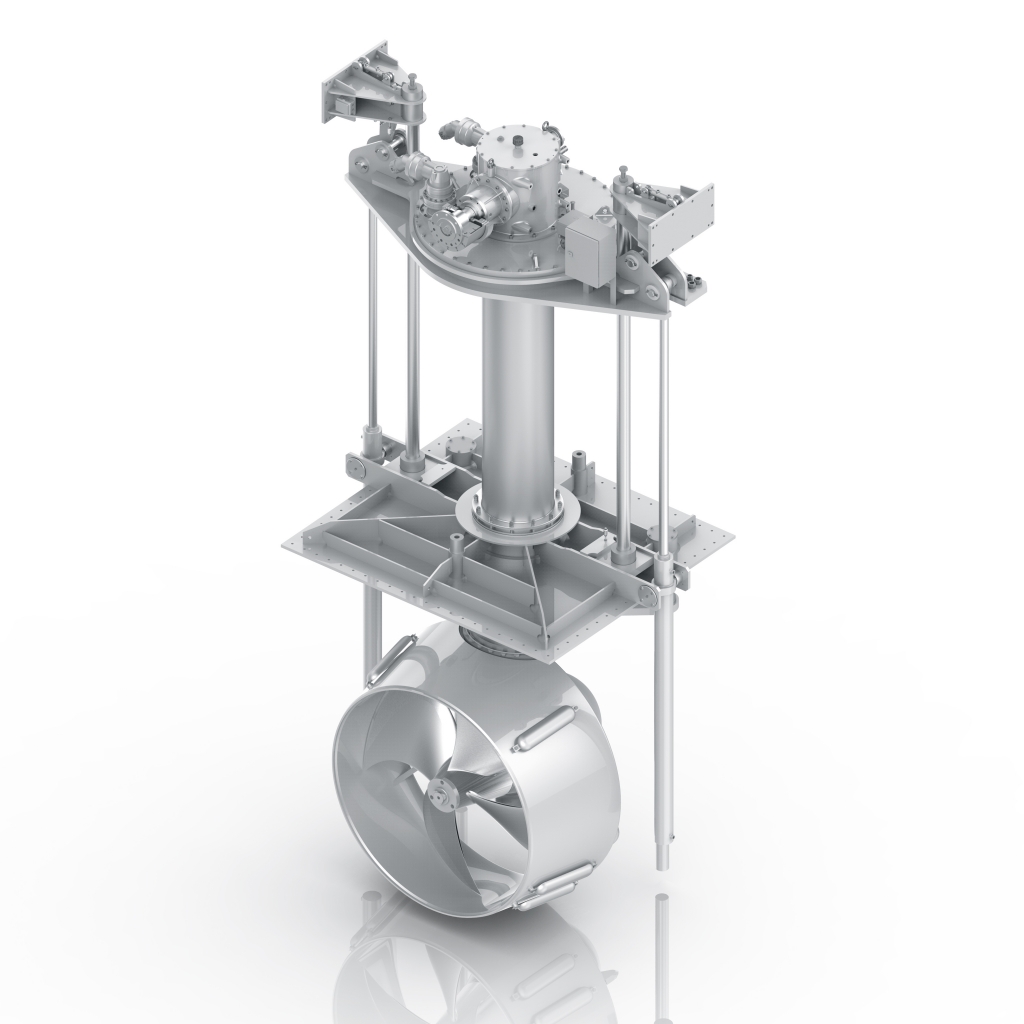 Condition monitoring for thruster systems in ships
Talking about thrusters, ZF has enhanced its own technology by implementing an intelligent condition monitoring system that monitors the status of the thruster system and thus helps shipyards, shipping companies and fleet operators maintain the safety and efficiency of their ships as well as extend the service life of the propulsion system. In addition to that, a new oil cleaning systems ensures the oil quality and prolongs the oil service life.
The condition monitoring system is equipped with various sensors and an intelligent electronic evaluation unit. This system measures vibrations which indicate the condition of the bearings and gears in the thruster's upper and lower gearbox. The measurement results help the operators identify early on which components need to be replaced or maintained. This means repairs can be planned in advance and a worsening in the conditions of the components can be avoided, all of which prevent downtimes and shorten maintenance times. It also extends the service life of the monitored systems and components, allowing the operators to concentrate on their main job.