Dual-fuel operation for a dredger by Man 35/44DF
Man and its 35/44DF engines delivered the first European dredger conversion to dual-fuel Man Energy Solutions, together with its 35/44DF engines, provided Damen Shiprepair and Conversion's dredger with the possibility of a dual-fuel operation. In particular, we are talking about liquefied natural gas (LNG) and marine gas oil (MGO) as the two options now available. […]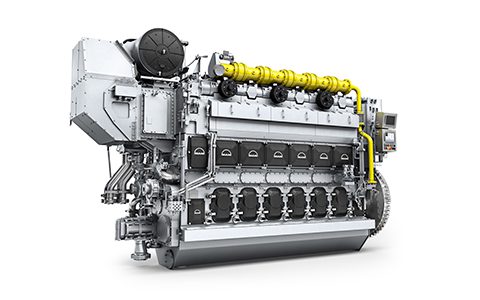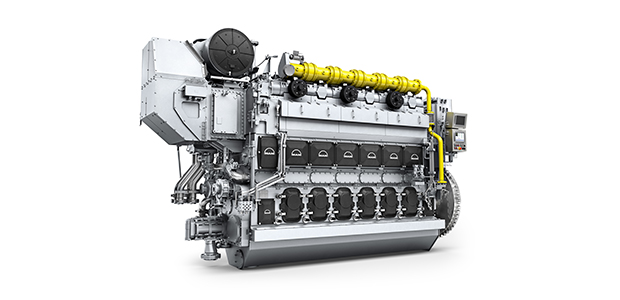 Man and its 35/44DF engines delivered the first European dredger conversion to dual-fuel
Man Energy Solutions, together with its 35/44DF engines, provided Damen Shiprepair and Conversion's dredger with the possibility of a dual-fuel operation. In particular, we are talking about liquefied natural gas (LNG) and marine gas oil (MGO) as the two options now available.
The name of the dredger is "Samuel de Champlain" and it is the first of its kind in Europe. It is part of an European initiative to promote LNG propulsion in short-sea vessels operating along the European Atlantic coast.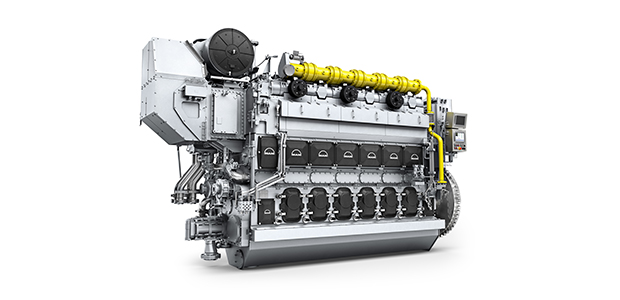 The trailing suction hopper dredger is owned by Rouen-based GIE Dragages-Ports and operated by Port of Nantes-Saint-Nazaire. Its conversion involved the replacement of its diesel-electric MGO-burning propulsion system with three Man 6L35/44DF dual-fuel models, as well as the installation of onboard LNG storage facilities.
Louis-Marie Rouxel, Project Manager for Damen, said: «The main reason for choosing Man was the performance of its highly competitive 35/44 DF engine in response to load impacts. The unique demands of dredgers required engines capable of supporting great loads and, as a result of our studies, it turned out that this was the engine that best met these parameters».
Lex Nijsen, Head of Four-Stroke Marine Sales, Man Energy Solutions, added: «This is a significant moment for European shipping, as evident by the support the EU is offering. This conversion is just the beginning of a path that will lead to a comprehensive LNG infrastructure around the continent in the pursuit of more efficient propulsion and cleaner emissions. I'm very happy that the MAN 35/44DF engine has been deemed worthy of meeting the demanding criteria that both the dredger world and this broader project require».
The engine
The choice for the  conversion went in favor of Man 35/44DF propulsion solution on account of its performance criteria and environmental friendliness. In particular some aspects caught the attention of Damen during the choice.
First of all, this particular engine is able to provide a significant load-step capability that can handle high load-fluctuations that are typical for dredger applications. It can also dredge continuously in gas-mode operation (Tier III) without switching over to diesel-mode (Tier II), while also providing pure gas-start capability for minimal NOx emissions from start of operation.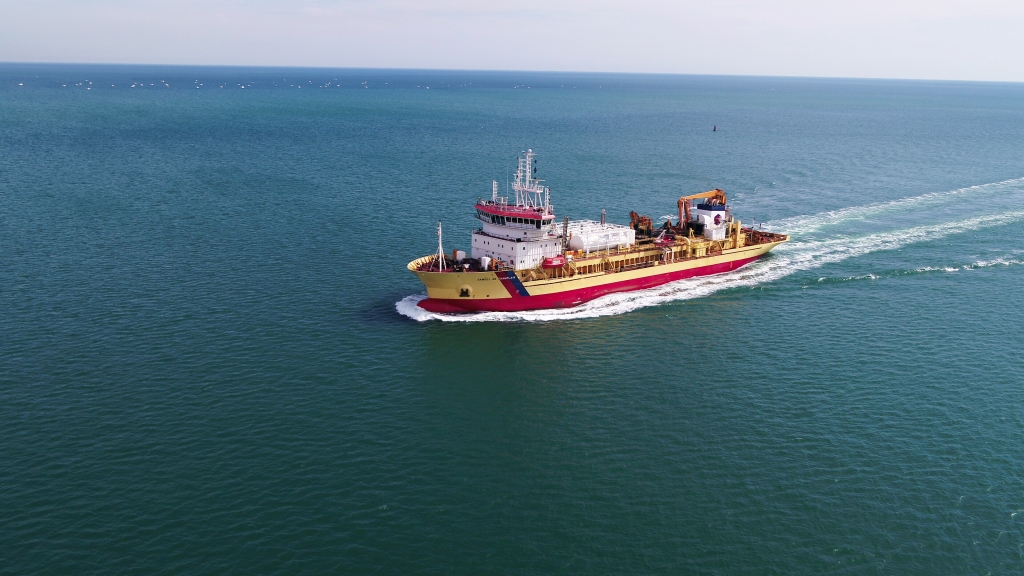 Moreover, there is the possibility of a gas-mode operation from 0-110% load, with no need to switch over to diesel operation upon reaching 100% load. In other words, continuous Tier III operation with low NOx emissions.
They also come together with an automated adaptive combustion control in the event of changing ambient conditions, gas quality, wear and tear, etc. With the ability to operate even with poor gas-quality, down to a methane number of 70 MN, without derating the engine power output.