Fpt C16 600, a new proposal for commercial applications
FPT C16 600. We were in Amsterdam at MetsTrade 2019 for the official preview. And we'll talk about this new engine in the first issue of Diesel International 2020. One of the brand-new products launched by FPT Industrial in the Netherlands was indeed this 16-litre marine engine, Diesel of the year 2014, that is more powerful […]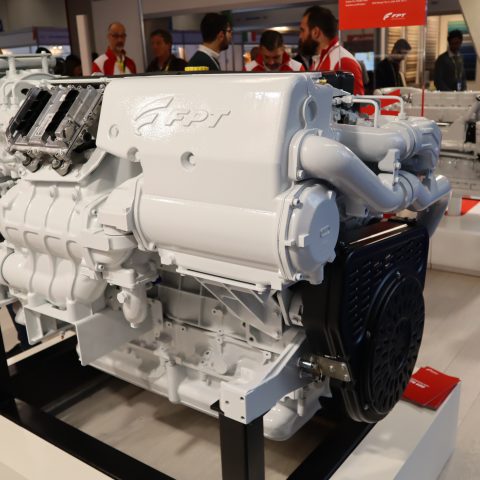 FPT C16 600. We were in Amsterdam at MetsTrade 2019 for the official preview. And we'll talk about this new engine in the first issue of Diesel International 2020. One of the brand-new products launched by FPT Industrial in the Netherlands was indeed this 16-litre marine engine, Diesel of the year 2014, that is more powerful without neglecting its compact structure.
Its maximum power of 600 hp (447 kW) and torque of 2,680 Nm translate into increased cruising and maximum speed for various operating conditions, as well as more torque at low speed, which is ideal for carrying out operations and maneuvering. What about its applications? Cargo ships, ferries, tugboats, trawlers and workboats, for instance.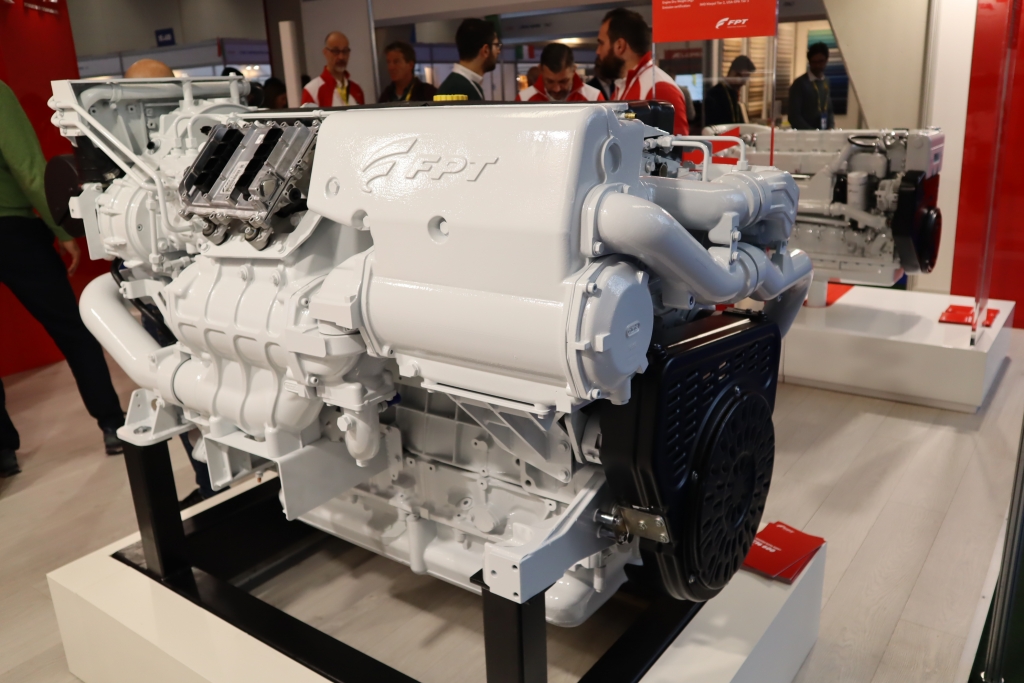 Fpt C16 600. Heir to the C16, Diesel of the Year 2014
The basic structure is that of the C16, which almost six years ago and it was launched in marine version last year in Cannes. Guglielmo Tummarello, Marine sector manager at Fpt, commented: «The starting point was the 1000 hp engine presented last year at Cannes, modified to withstand more effort and last longer than the light commercial version. We also worked a lot on the exhaust, with the introduction of a turbocharger. What we wanted was a longer life for the engine and a reduction in fuel consumption. These features also help us to reduce the engine Tco». The base of the C16 600 is derived from the Tier4 Final agricultural engine and has a Bosch MD1 cutting-edge control unit.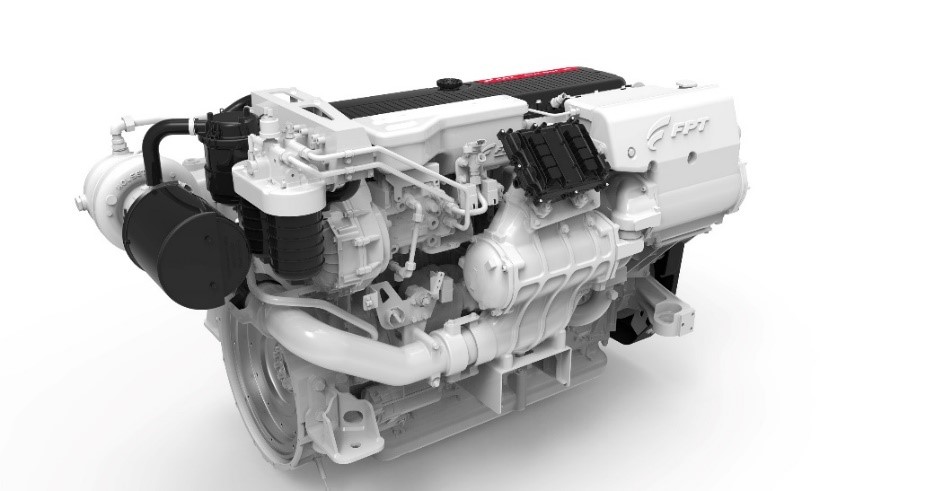 Low environmental impact
In addition, the Fpt C16 600 engine and related technologies have been designed for maximum noise and vibration reduction and low environmental impact, in compliance with the main international standards on emission control. The intervals between engine overhauls (TBO) promise – as the official press release states – to be over 30% longer than the competition and maintenance is simplified.