FPT N67 450 N engine broadens the NEF family
FPT N67 450 N. During the MetsTrade exhibition, held last November in Amsterdam, the long-awaited C16 600 marine engine from FPT Industrial was officially launched. Nevertheless, another new product was introduced at the Dutch trade fair for pleasure craft. We are talking about the versatile N67 450 N for pleasure and light commercial applications for […]
FPT N67 450 N. During the MetsTrade exhibition, held last November in Amsterdam, the long-awaited C16 600 marine engine from FPT Industrial was officially launched. Nevertheless, another new product was introduced at the Dutch trade fair for pleasure craft. We are talking about the versatile N67 450 N for pleasure and light commercial applications for cruisers and yachts up to 12 meters.
The engine is an evolution of the well-established NEF family, reaching a wider range of boats suitable for any kind of mission and operating conditions. It has maximum power of 450 horsepower (330 kilowatts) at 3,000 rpm and torque of 1,305 Nm at 1,800 rpm.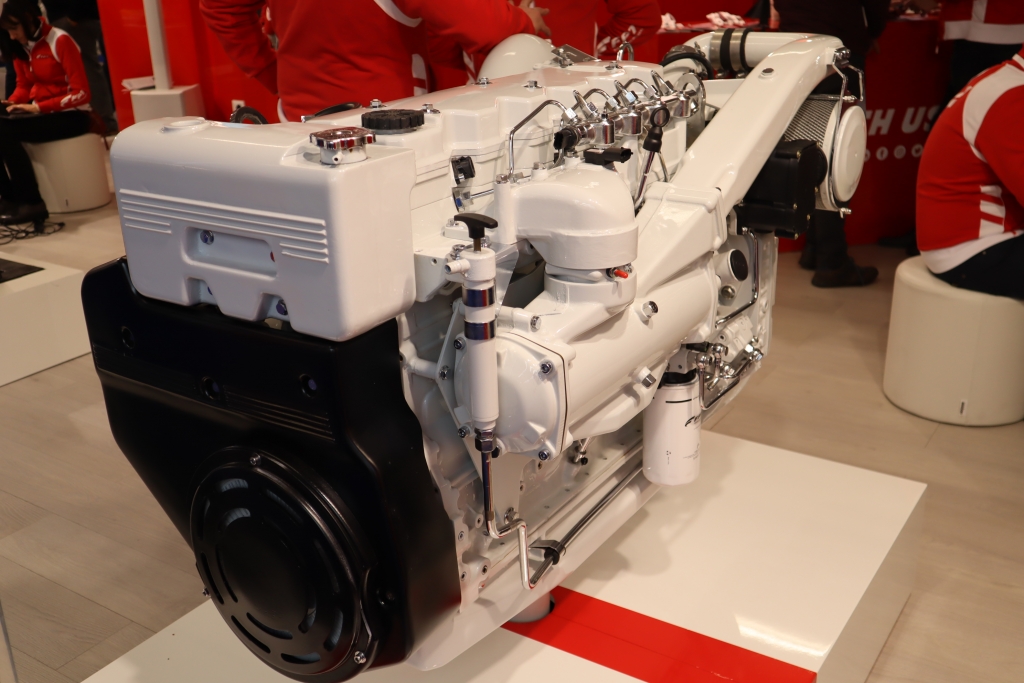 N67 450 N, a Stage V version up to 170 horsepower
Similarly to the C16 model, also in this case the major target was to maximize Total cost of ownership (TCO). «The evolution of the Nef 450 N was accompanied by the enhancement of the cooling and starting systems. This engine allowed us to obtain the Inland Waterway Vessels (IWV) Stage V certification up to 170 horsepower. This also allows us to enter the Stage V market even without an aftertreatment system», said Guglielmo Tummarello, Fpt Marine sector manager during the press conference held in Amsterdam.
The possible applications
As mentioned above, the FPT N67 450 N is suitable for pleasure and light commercial applications, such as the ones listed in the official press release stated by the company: namely, high speed and best transient planing for pleasure boats, best low end torque and low operating costs for light commercial vessels.