Cummins at Bauma: centenary, Stage V, PrevenTech and electric mini excavator
Cummins celebrated the centenary of its engine development at Bauma As part of Cummins' centenary, visitors at Bauma saw 100 years of engine technology, with the company's first engine known as the HVID shown alongside the latest B6.7 2019 Stage V engine. The HVID was the first engine model that Cummins produced in 1919. Available […]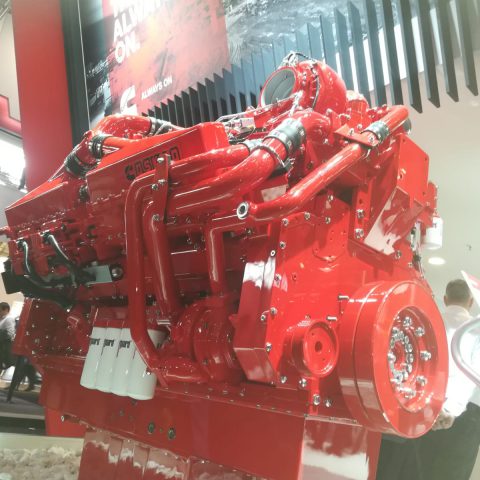 Cummins celebrated the centenary of its engine development at Bauma
As part of Cummins' centenary, visitors at Bauma saw 100 years of engine technology, with the company's first engine known as the HVID shown alongside the latest B6.7 2019 Stage V engine.
The HVID was the first engine model that Cummins produced in 1919. Available from 1.5-8 hp it ran on diesel or kerosene and was called an "Oil Engine". On display was one of only two 3hp versions that has survived to present day. With a rated speed of 600 rpm it had a displacement of just over 1 litre, with a bore of 98.4 mm and stroke of 139.7 mm. The unit weighed 280 kg. Around 3,000 were manufactured by Cummins in Columbus, Indiana up to 1924.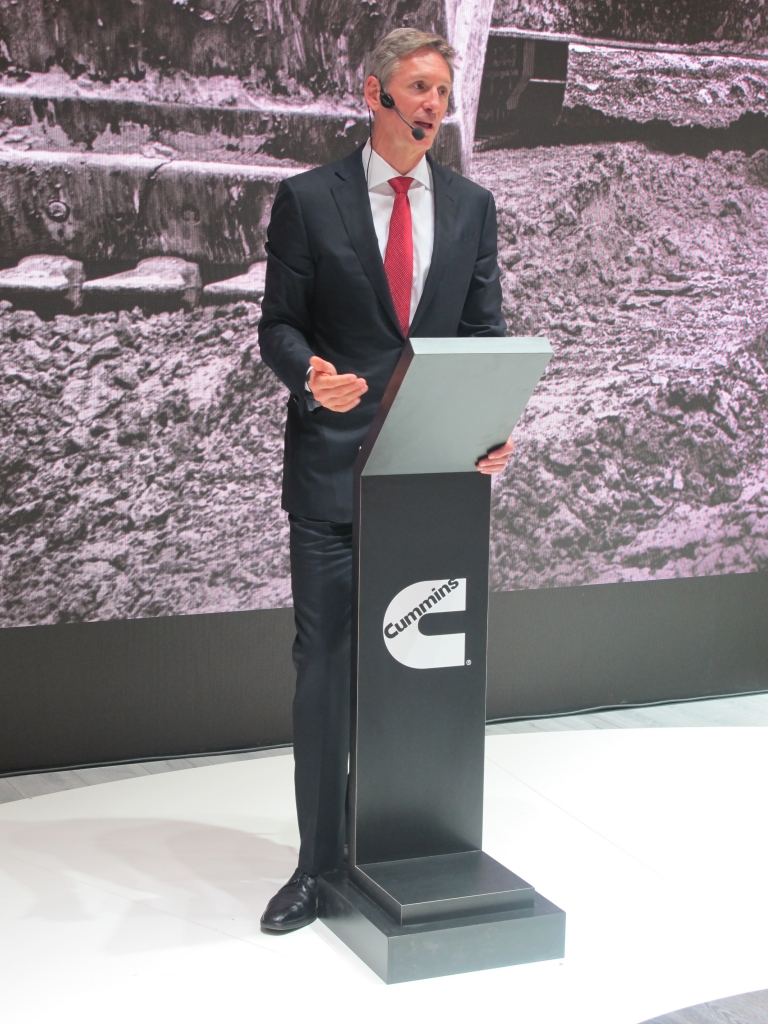 In comparison, the latest B6.7 Stage V engine produces more than 300 hp. This is over 45hp per litre vs 3hp per litre of the original engine. Weighing 583kg, it produces 0.6 hp per kilo versus 0.01 of the HVID, reflecting over one hundred times the power with only two times the weight. This has also been achieved while reduced emissions by over 99%.
Cummins also showed its Stage V dedication
Cummins displayed the QSK60 Stage V engine for the first time at Bauma. It is available from 1398-2125 kW with a peak torque of 11,218 Nm, and is ideal for excavators, dump trucks and front-end loaders. The QSK60 is part of a strong mining line-up from 55-2125 kW.
Beau Lintereur, Executive Director, Cummins Mining business said: «Stage V in 2019 is the first time our mining products have been impacted by emissions regulations in Europe. Our proven solution for US EPA Tier 4 Final using SCR allows us to meet Stage V and provide installation consistency for OEMs».
Cummins selected SCR as the best solution to meet Tier 4 Final and Stage V because it delivers the best balance of installation, efficiency and total cost of operation. The fully integrated aftertreatment unit replaces the exhaust muffler, minimizing design modifications. The SCR system is used to reduce NOx to the required level and features an integrated decomposition chamber and Cummins' airless dosing system designed to last the life of the engine.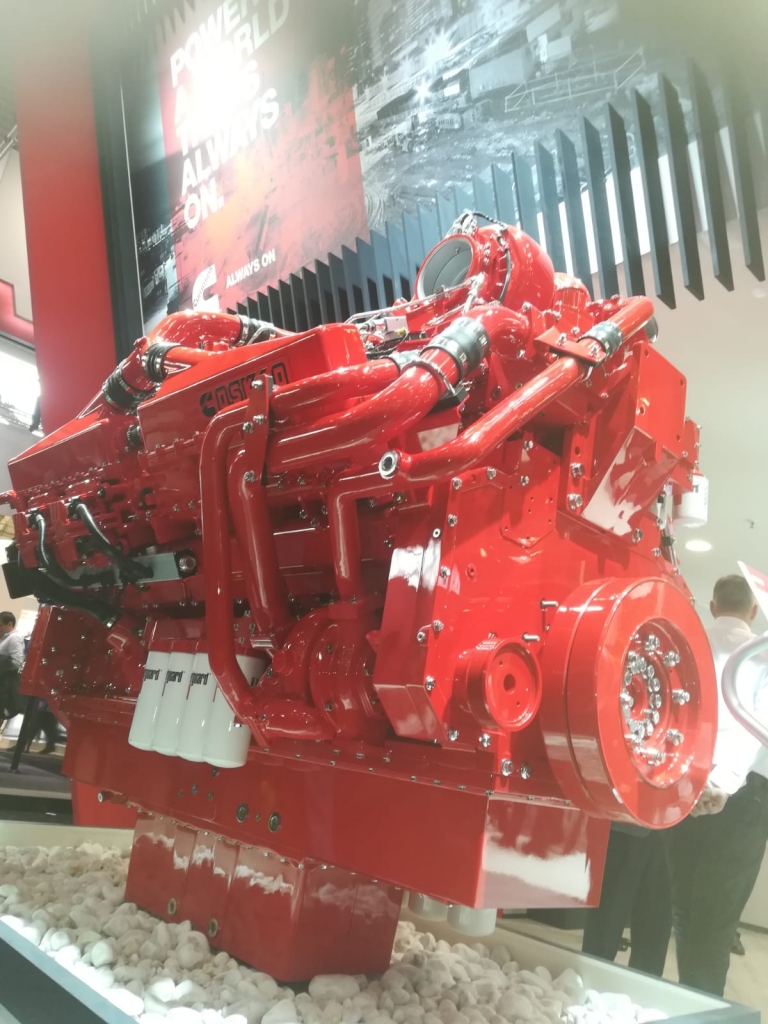 PrevenTech: new remote monitoring solution for mining
Cummins, at Bauma, announced the release of PrevenTech for Mining, a new digital monitoring and reporting solution that provides advanced detection of potential equipment health issues. PrevenTech's continuous analysis helps mitigate performance impacts and improve mine site productivity by streamlining maintenance and service planning.
PrevenTech for Mining applies connectivity, big data, and advanced analytics to engine hardware, to help identify and diagnose performance issues faster and more accurately using the latest internet-of-things (IoT) technology and global security standards. Available with three distinct service levels, PrevenTech offers the flexibility to support unique site operations. The solution includes options for customers to track and monitor their own mining assets, or retain experts from Cummins to watch over their equipment and make personalized recommendations in real time.
Cummins-powered electric mini excavator prototype
Cummins featured an electric prototype mini excavator on its stand at Bauma.
«At Cummins our strategy is to develop diversified, dependable power solutions. With a 100-year-long track record of powering our customers' success, Cummins will demonstrate once again to Bauma visitors that we are transforming our industries, and innovating the latest alternative power solutions. We look forward to continuing to partner with companies to design and test the construction industry's latest technologies», said Julie Furber, Vice President of Electrified Power.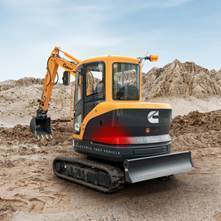 Powered by Cummins BM4.4E flexible battery modules (4.4 kWh each), the 3.5-ton excavator prototype is designed to support a full work shift and charge in under three hours. The machine eliminates all gaseous emissions and substantially reduces noise, making it ideal for use in urban and sub-urban construction. The excavator contains eight BM4.4E modules connected in a series configuration to provide a total energy of 35 kWh.