Diesel of the year 2018 Deutz TCD9.0 and Liebherr in line family
Diesel of the year 2018 Deutz TCD9.0 and 12, 13,5 and 18 liters Diesel of the year 2018 Deutz TCD9.0. The collaboration with Liebherr not only generated the 9 liters that won the Diesel of the year 2018 at Intermat. DIESEL OF THE YEAR 2018 DEUTZ TCD9.0. MICHAEL WELLENZOHN SAID… The in-line engines project is part […]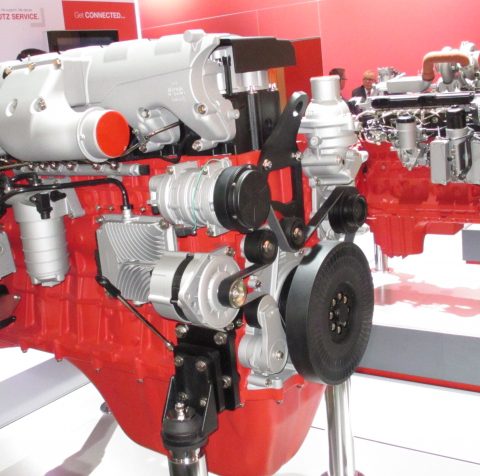 Diesel of the year 2018 Deutz TCD9.0 and 12, 13,5 and 18 liters
Diesel of the year 2018 Deutz TCD9.0. The collaboration with Liebherr not only generated the 9 liters that won the Diesel of the year 2018 at Intermat.
DIESEL OF THE YEAR 2018 DEUTZ TCD9.0. MICHAEL WELLENZOHN SAID…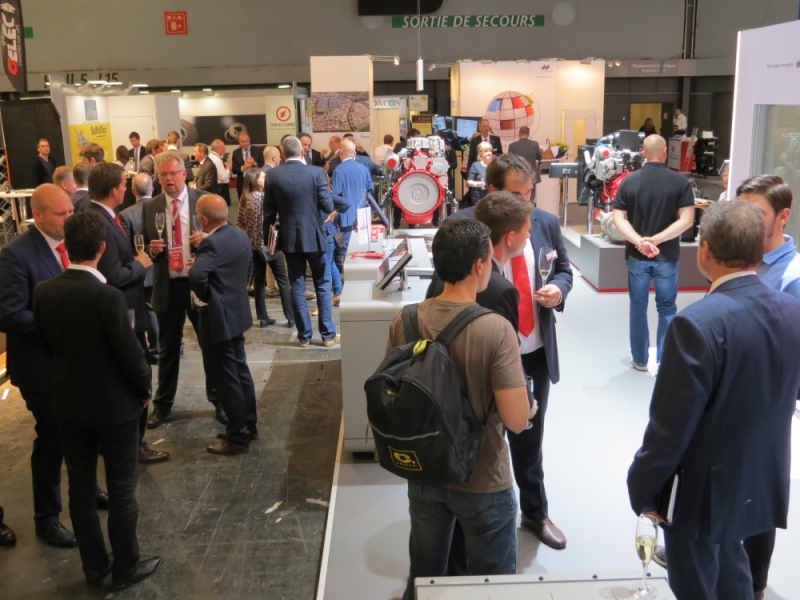 The in-line engines project is part of Deutz's strategic development above the Pillars of Hercules of 3 and 4 cylinders compact engines and the 150 kW threshold, where Deutz is exposed to competition. The in-line architecture family starts from the 4 cylinder, 9 liters (BxS 135×157 mm) and continues with the hexacylinders, a 12 liters (BxS 130×150 mm) which overlaps the existing V-engine, and the unprecedented 13.5 liters which makes use of the same cylinder of the Diesel of the Year. Six cylinders in-line for the 18 liters, of course featuring an oversized cylinder (BxS 148×174 mm).
For cranes, for drilling, for reach stakers and so on
Diesel of the year 2018 Deutz TCD9.0 and the big brothers. Four smoking guns that set the bar pretty high and segment the line-up from Cologne. The goals? Reaching otherwise inaccessible applications and provide a complete product portfolio to complement the available range for the OEMs loyal to Deutz cause. In the first case, to rattle off some examples, the self-propelled cranes and those for drilling. In these work environments, the V-architecture involves a physiological increase of engine's volume, costs of purchase and installation. The 9 liter has all the credentials to be used on cranes and attract those OEMs like Terex who look elsewhere and also the same Liebherr, which has several connections with Deutz.
WHAT ABOUT DEUTZ AND LIEBHERR CONNECTIONS? HAVE A LOOK HERE…
Reachstakers and port handling machines also are an option for these in-line units. This is an application segment monopolized by Cummins and Volvo along with Scania, which has won a permanent place in CVS Ferrari powertrain. The 13.5 liters brings a pleasant surprise. In the last decade of November the TCD13.5 will show off in Italy wearing its best suit, the powerpack. Deutz Italy, together with the US branch and the parent company, has in fact been in charge of the fitting with radiator, exhaust gas and urea tank. The powerpack will be introduced on 9 and 12 cylinders engines also, which should be available in this setting between May and November. The 18 liters instead will be at the moment available in the 'bare' version, featuring optimal dimension to enter heavy drilling and concrete pumps applications. We've got power here: 620 kW at 1,900 rpm and 3,650 Nm torque at 1,300 rpm.