IAA 2018: electrification is on the road
Shining stars in Hanover skies The IAA 2018 was the dividing line between traditional and alternative traction systems on high and medium duty on road applications. Hannover returns the centre of the world once again, a crossroads between present and future of a sector more in turmoil than ever. All eyes were focused on the fair […]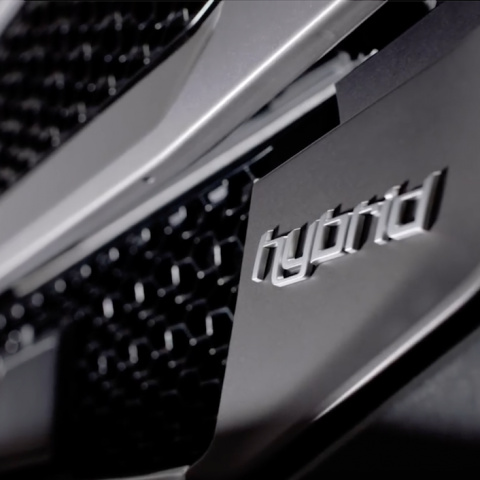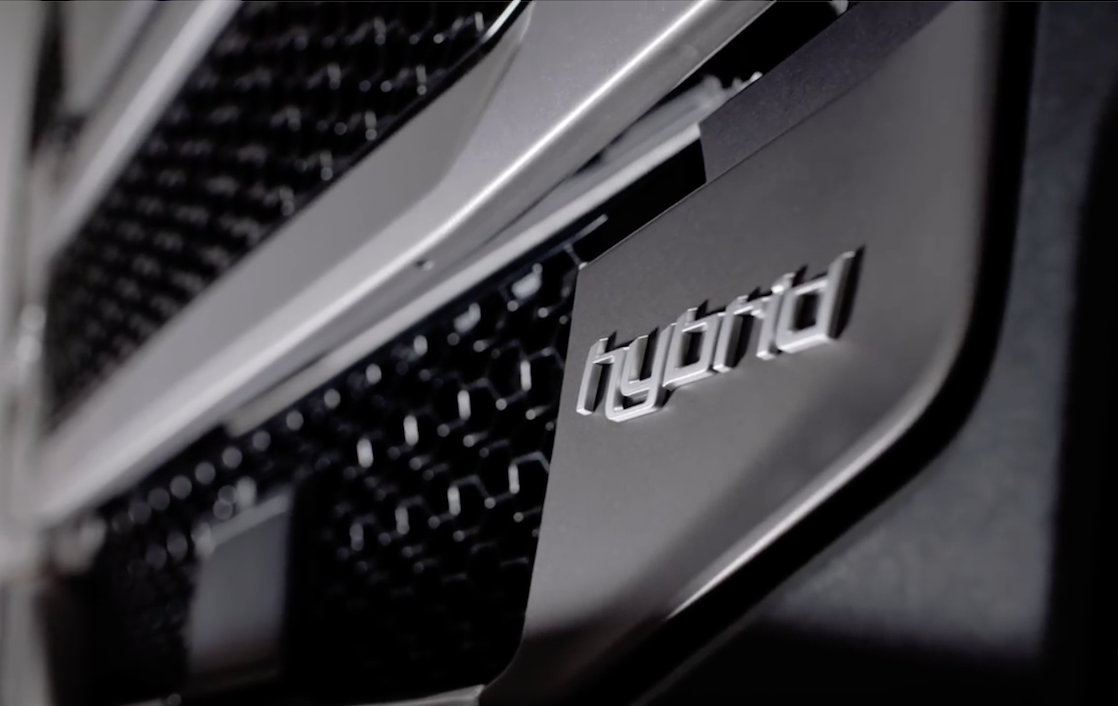 Shining stars in Hanover skies
The IAA 2018 was the dividing line between traditional and alternative traction systems on high and medium duty on road applications.
Hannover returns the centre of the world once again, a crossroads between present and future of a sector more in turmoil than ever. All eyes were focused on the fair district to learn more about changes that will transform transportation all over the world.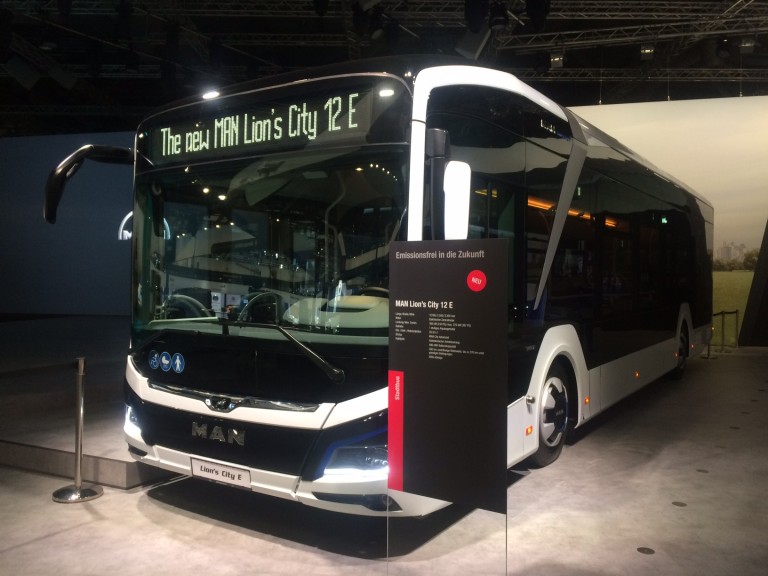 Man launched Lion's City E bus
During IAA 2018 MAN Truck & Bus unveiled its Lion's City E electric bus. The vehicle is equipped with a central electric engine and is designed for overnight charging in storage. Mass production will start in the second half of 2020. With 480 kWh for the 12 meters and 640 kWh for the articulated, the MAN Lion's City E is an absolutely unique case in a market that sees the size of the batteries oscillate between 240 and 350 kWh.
Mercedes & Volkswagen
The Daimler Group showed its new Actros generation, the German flagship in the Truck segment. A lot of  twists from the Vans scenery, with the Vision URBANETIC concept able to reflect all the Mercedes orientations about its revolutionary mobility strategy.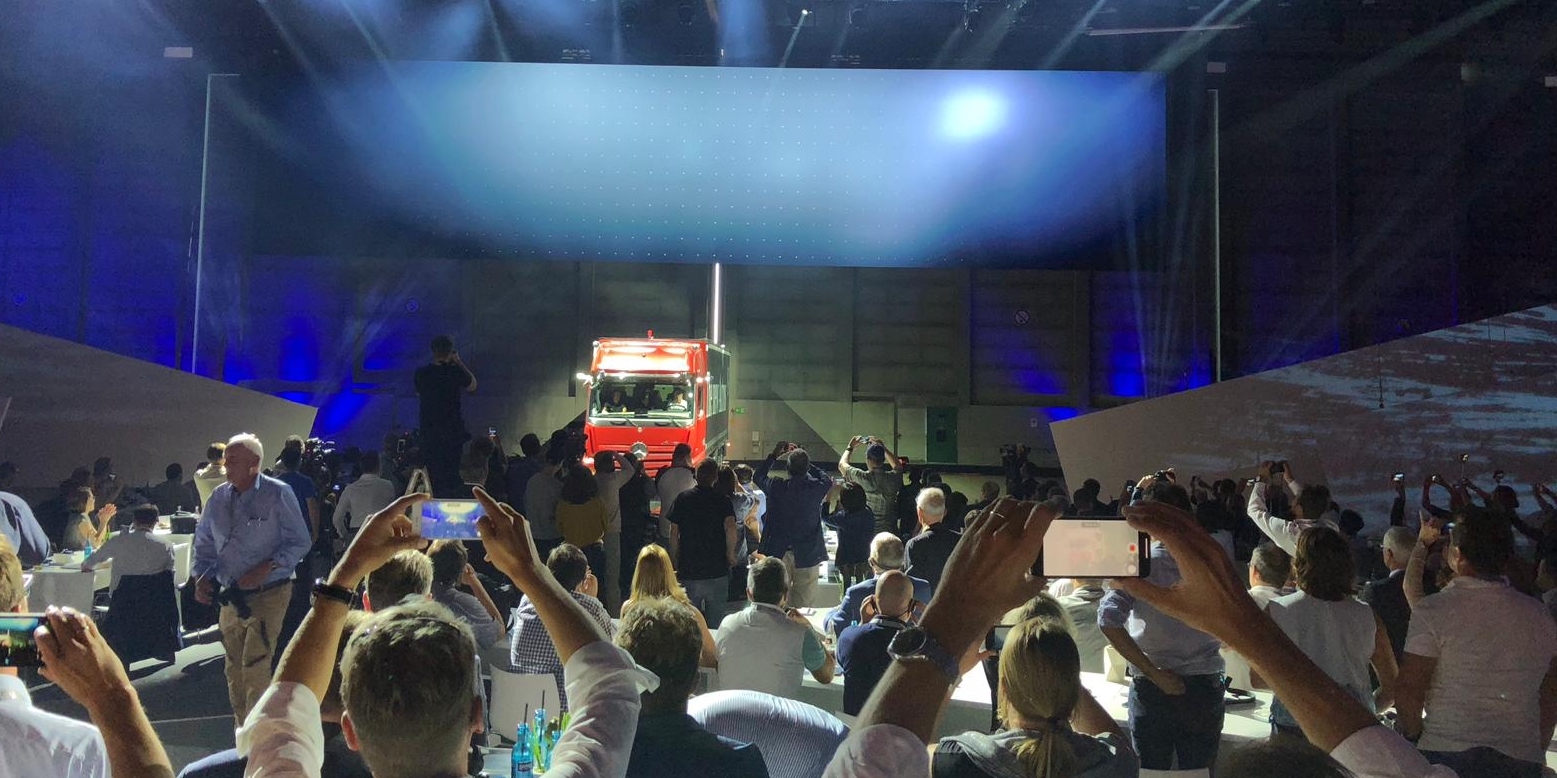 Volkswagen announced that 'Wolkswagen Trucks & Bus' will be now called 'Traton Group', and explained the revolutionary strategy linked to this new identity. «Traton combines the liveliness of a young reality with the experience of the great brands of the Wolkswagen universe, such as Scania and MAN,» commented Andreas Renschler, Managing Director of Traton AG «A new chapter begins today; under a single roof we will be able to better combine strength and our innovative power».
Scania methane and hybrid power
Scania, the world's first methane-powered long-distance bus makes its debut at the IAA. The new Interlink Medium Decker bus powered by liquefied natural gas (LNG) guarantees, according to the manufacturer, a range of up to 1,000 kilometers. During IAA Scania also launched a new generation of hybrid vehicles for urban distribution.
New hybrid vehicles are equipped with a Scania 5-cylinder in-line 9-liter engine (can be powered by both diesel and HVO) that works in parallel to an electric engine capable of delivering a power of 130 kW (177 hp) and a torque of 1,050 Nm. The vehicles can also operate in fully electric mode (up to 10 kilometers), thanks to the servo systems for steering and brake air.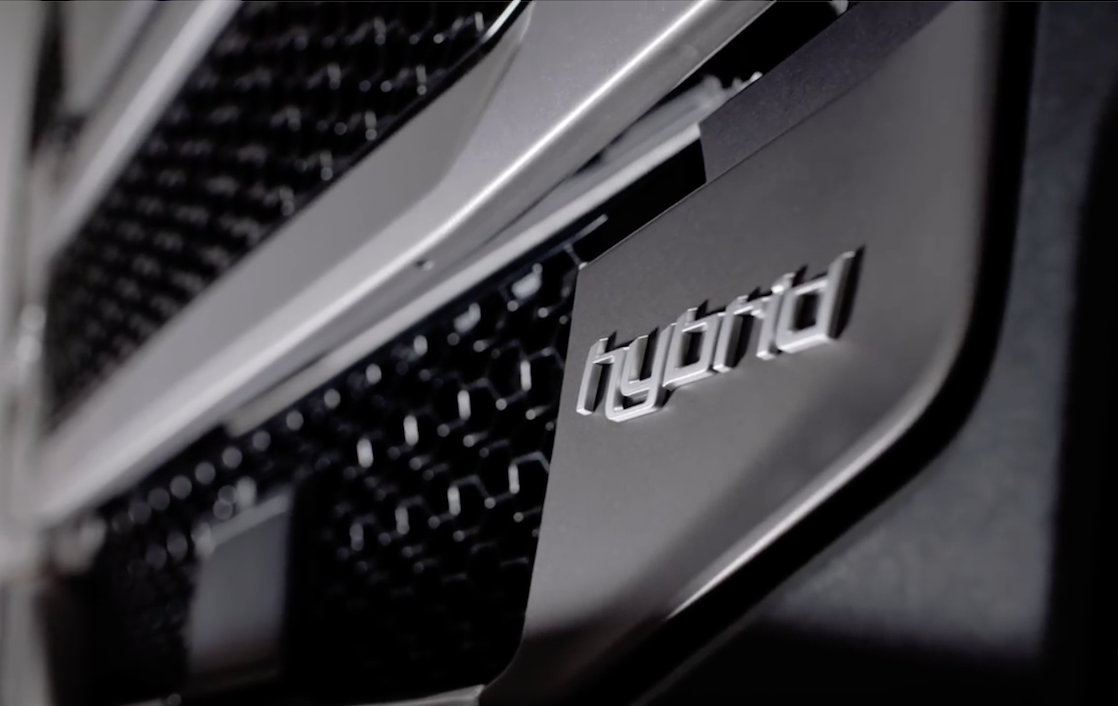 Iveco means "diesel free"
«Iveco is the first manufacturer in the history of the IAA to present a stand without even a diesel engine». This is how Pierre Lahutte, Iveco Brand President, debuted during the opening press conference held on Thursday 19 September.
«Our exhibition», continued Lahutte «demonstrates that Iveco's offer of electric vehicles, CNG and LNG is available immediately and represents a viable alternative to diesel in all missions, from the transport of people in urban areas with low expenditure energy up to heavy-duty applications over long distances».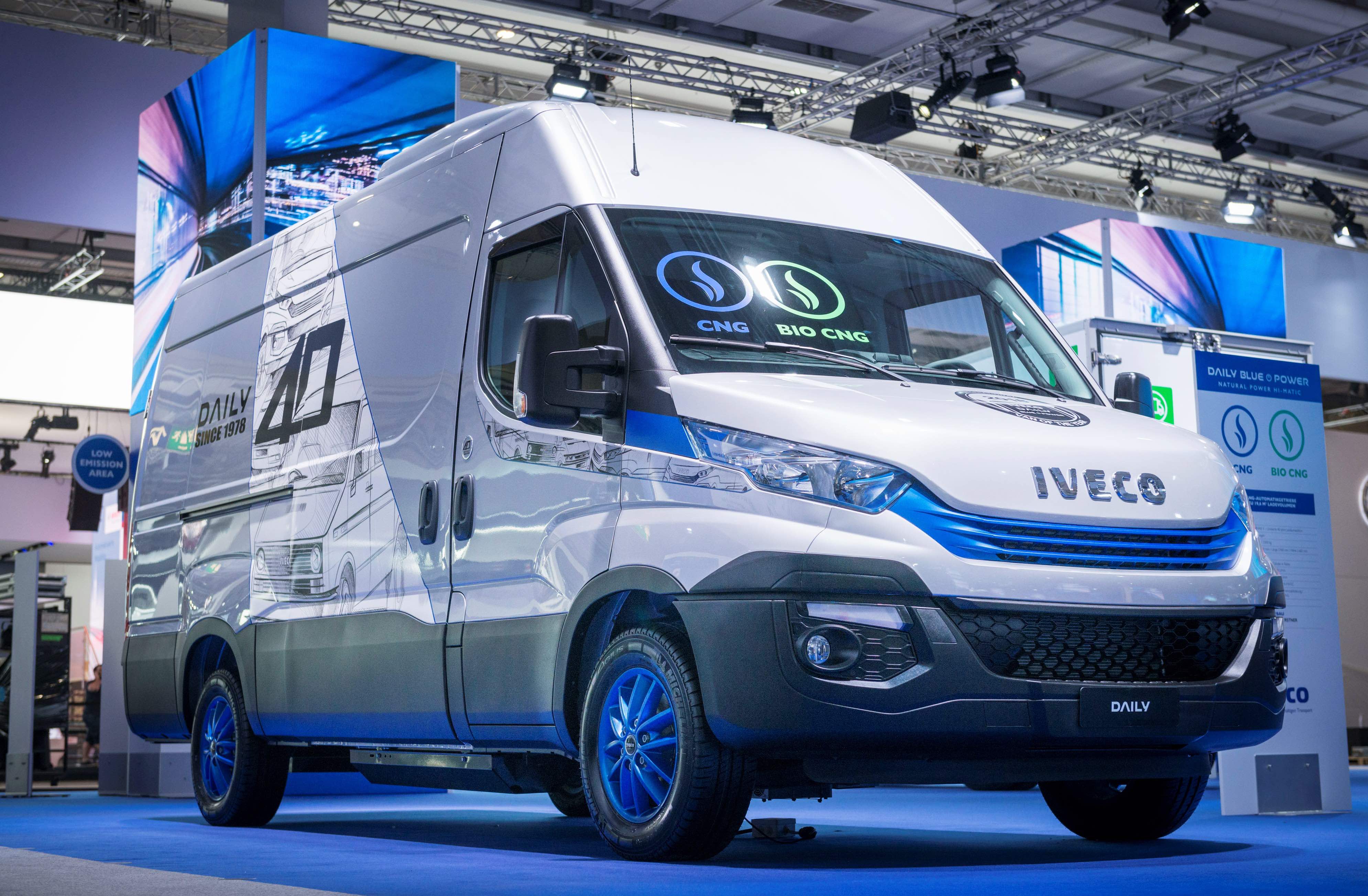 Under the spotlight, 18 solutions for sustainable transport, with a variety of propulsion systems able to meet the requirements of the most different missions, from bio-methane to electric propulsion. At the Iveco stand at the IAA 2018, the global energy giant Shell is also a partner in the new project aimed at promoting the development of supply networks for electric and natural gas vehicles in Germany.
Another good new come from the electric Heuliez Bus, CNH group, which in the next three years will be equipped with the smart batteries manufactured by Forsee Power.
FPT Industrial
At IAA FPT Industrial presented Natural Gas Cursor 13 intended for applications on buses. All the natural gas engines by FPT are as powerful as the similar Diesel engines, but guarantee less CO2 emissions and NOx.
First engine designed to meet the requirements of long-distance transport, the Cursor 13 NG engine was exhibited in Hanover in the coach version. Like the other natural gas engines of FPT Industrial, the Cursor 13 NG model uses the stoichiometric combustion to generate power.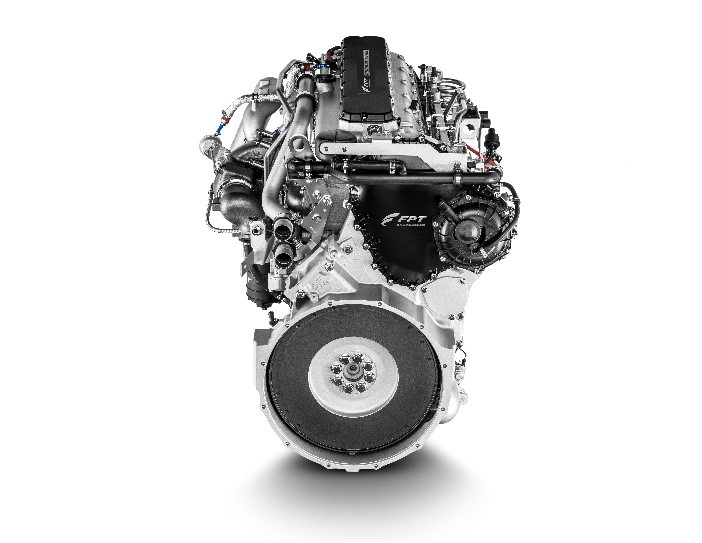 The level gas emissions of the Cursor 13 engine is significant lower than the Diesel and CO2 emissions they are almost nil with bio-methane. Even noise pollution is lower, being the most fluid and quieter engine combustion cycle.
During IAA FPT Industrial also presented a Diesel-Hybrid propulsion system based on its engine best seller F1A Euro VI Step D ready for the RDE (Real Driving Emissions) regulations. For the first time, this 2.3-liter engine is presented in a configuration for heavy duty.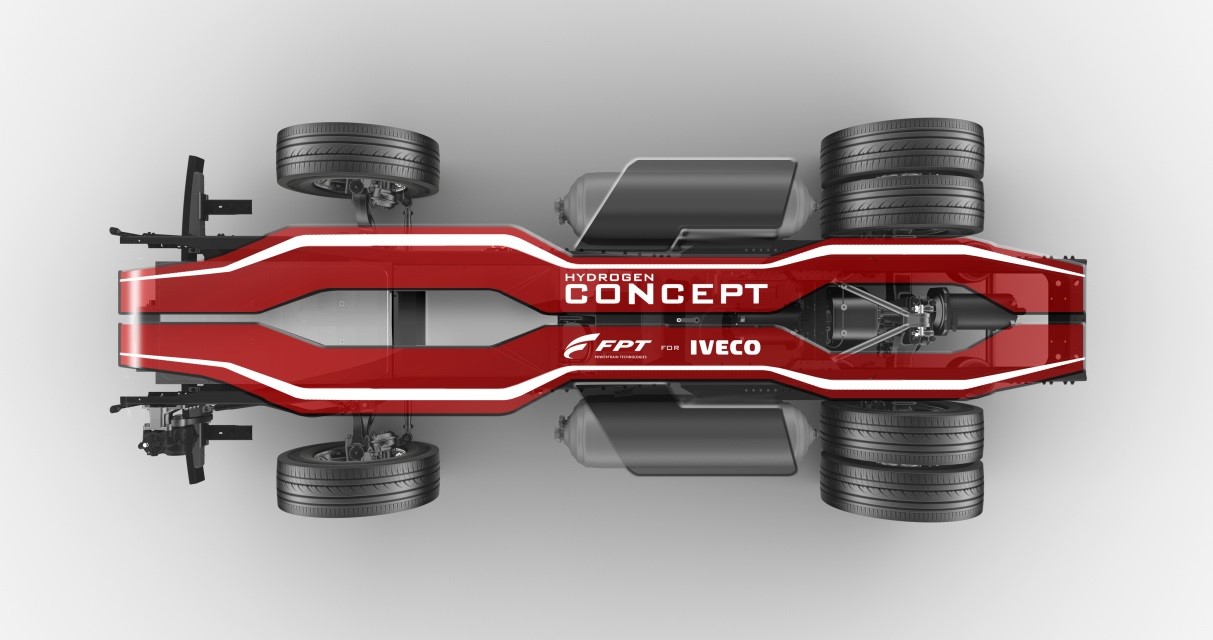 In its strategy of offering multi-fuel diversified propulsion solutions, FPT Industrial is working to develop hydrogen fuel cell technology. Hydrogen fuel cells represent a promising technology with capacity high density, potentially modular and green.
From the high-strength carbon fiber tank, hydrogen flows into fuel cells to generate electricity, which powers a 400 kW electric engine.
This combination guarantees a zero emission vehicle and sets hydrogen as the natural evolution of Natural Gas in long-range applications.