John Deere 18L
John Deere 18L is the new star of the industrial engines sky John Deere 18L, the Deere has risen the bar in Vegas such as happened in 2017 with the 13.6L! There are rumors of the prospect of upgrading the portfolio below 4.5 liters, the lowest displacement of John Deere Power Systems, except for the […]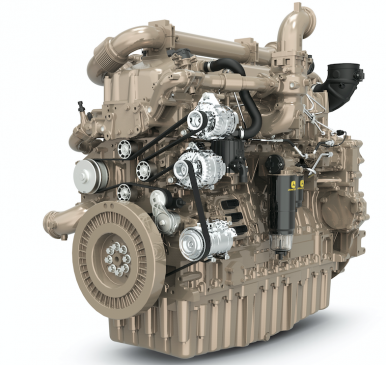 John Deere 18L is the new star of the industrial engines sky
John Deere 18L, the Deere has risen the bar in Vegas such as happened in 2017 with the 13.6L! There are rumors of the prospect of upgrading the portfolio below 4.5 liters, the lowest displacement of John Deere Power Systems, except for the 2.9 liters, mainly for captive applications. And instead… starting from the 13.6 litre design, the Deere has introduced an 18.0 litre, which is positioned on the same line of the Deutz – Liebherr and Caterpillar – Perkins platforms. The John Deere 18L maximum power is really good: 650 kilowatts (870 HP). Let's discover some features of the new Deere's top.
JOHN DEERE 13.6L @ BAUMA MUNICH
JD press release said that 'this performance engine is equipped with John Deere engine controls, a high-pressure common-rail fuel system and series turbochargers and utilizes cooled EGR (editor's note: In Waterloo and Saran engineering paved the way starting from Stage IIIB: gas recirculation is still available and turbocharging is set up for the specific ratings and applications). The model-based controls enable advanced prognostics capabilities and improved transient response. A rear gear train reduces noise as well as torsional and crank stress. The top 20 service and repairs for larger John Deere engines were also taken into consideration when designing the engine to ensure ease of serviceability. Such as for the 13.6L, hydraulic lash adjusters eliminate lash valve maintenance. Rear gear train provide low crank stress and engine noise.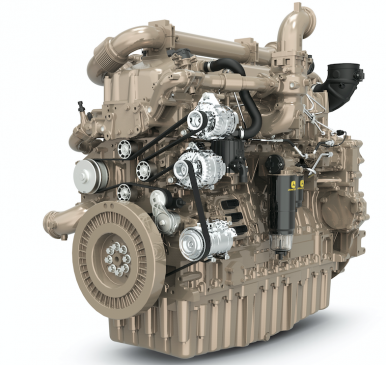 Hoffman said…
David Hoffman, director of worldwide marketing, sales and customer support at John Deere Power Systems, stated: «We're continually focused on providing our customers with power solutions that fit their applications' needs. That's why we're growing our power range and optimizing our latest technologies». About 18L, he said: «We utilized a streamlined engine design process to expand our power range. Advanced modeling allowed us to define and optimize engine subsystems to achieve our performance requirements and to deliver on our customers' growing horsepower needs».
John Deere 18L production will begin in 2022
The new 18.0L engine will be manufactured at the John Deere Engine Works plant in Waterloo, Iowa. Production of the 18.0L is planned to begin in 2022.
POWER GENERATION? JOHN DEERE @ MEE DUBAI