Orlando and the novelties of Fpt Industrial
Orlando was the stage of Fpt F34 in a Winco genset Fpt Industrial partecipated to the Power-Gen International exhibition, in Orlando with a strong focus on new engines for power generation compliant with Tier 4 Final. As an example of this offering, Fpt had one of its engines, the F34, in a Winco genset on […]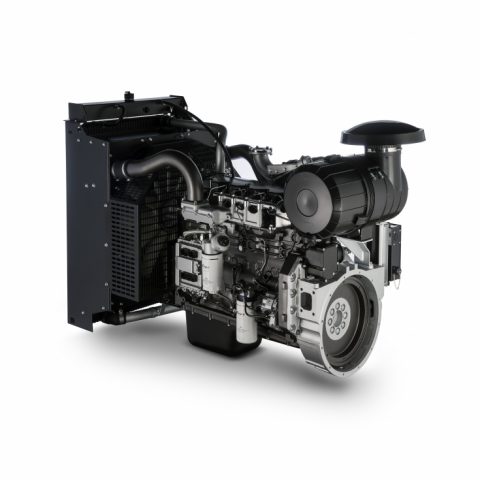 Orlando was the stage of Fpt F34 in a Winco genset
Fpt Industrial partecipated to the Power-Gen International exhibition, in Orlando with a strong focus on new engines for power generation compliant with Tier 4 Final. As an example of this offering, Fpt had one of its engines, the F34, in a Winco genset on display.
Winco is a manufacturer of gensets with a strong presence in the Nafta market. With a 200,000 square foot facility, the company builds portable, emergency standby, prime diesel, and power take-off gensets. At Fpt booth the Winco RP60 mobile generator was there with a F34 47 kWe Tier 4 Final engine.
The engine features high performance while complying with the most demanding regulations. The new F34 47 kWe Tier 4 Final engine has an electronic wastegate turbocharger that, thanks to the electronic actuation of the bypass, allows an advanced calibration of the turbo for the best response to single and transient loads.
FPT INDUSTRIAL AND FINCANTIERI
The 1,600 bar Common Rail injection system allows rapid and immediate engine response to all loads and high-frequency stability output for critical applications. The after-treatment system is "for life": it does not require any engine downtime for filter replacement or servicing , nor any additional fluids or additives.
The cooling package and the after-treatment system are rack mounted on the engine, optimizing the layout and simplifying its installation and assembly. Moreover, a tropicalized cooling package (fitted as standard) enables the engine to work in extreme conditions (ATB up to 54°C).
Maintenance intervals are at 600 hours with an oil system capacity of 9.5lt. Furthermore, filters mounted on the same side allow easier and faster accessibility for maintenance operations.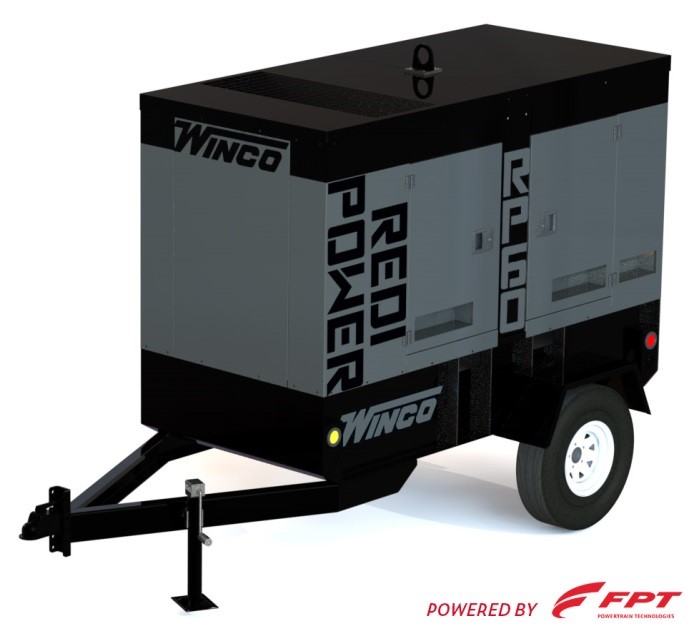 Orlando was also the stage for other Fpt power generation engines
A key focus at the exhibition was the N67 200 kWe Tier 4 Final engine. It was fitted with the renowned and patented HI-eSCR after-treatment system. This technology is the result of more than 25 years of experience in Scr solutions development by Fpt Industrial. The N67 200 kWe also provides high power density, durability and reliability. It also offers easy maintenance, as it is DPF-free and features 600 hour oil service intervals. It is also EGR-free. No changes were needed to the cooling package.
Fpt also presented its After-Treatment System installation solution (Ats Pack). The purpose is to make emission compliance and machine upgrade easier, by gathering all key after-treatment components into a single pre-assembled set. Essentially, all benefits of Fpt Industrial technology come in a simple package as a ready-to-use solution. The Ats Pack aims to help genset manufacturers in particular.
There was also the N67 200 kWe Tier 3 for customers looking for a G-Drive engine for emergency power applications that need to comply with Epa Tier 3 regulations in North America or Stage IIIA in Europe. It provides fast load response, high power density and low fuel consumption. Reliability comes from the I-Egr technology without additional components. The engine can switch from 1,500 rpm to 1,800 rpm.
FPT, LABORDE PRODUCTS AND MOTOR-SERVICES HUGO STAMP